[For MICE and Groups]Wadaiko Experience [Morinomiya Shrine]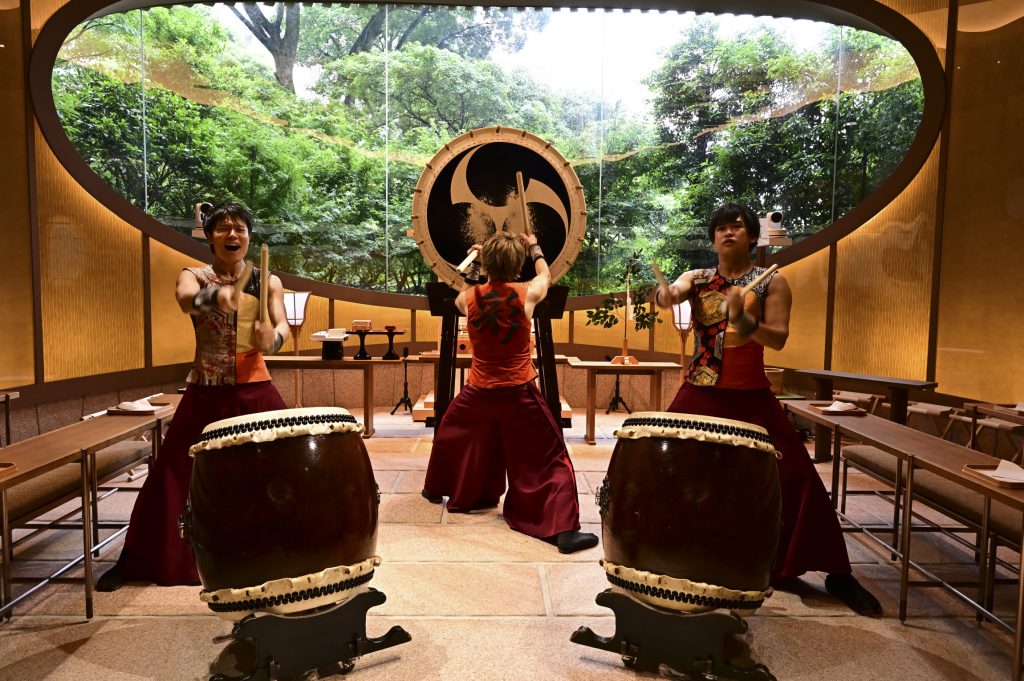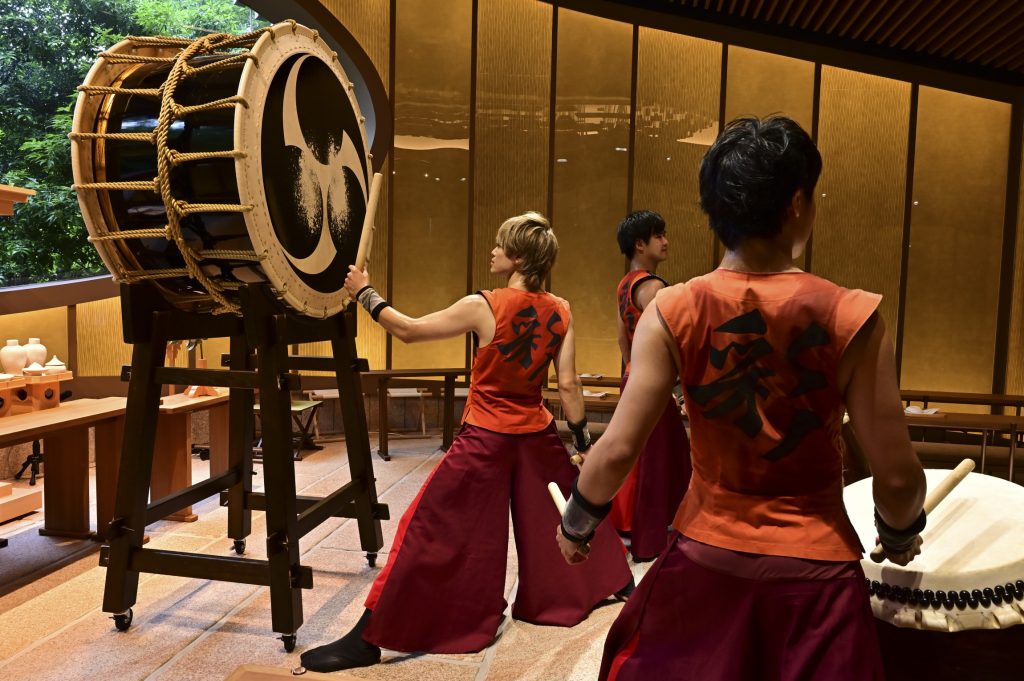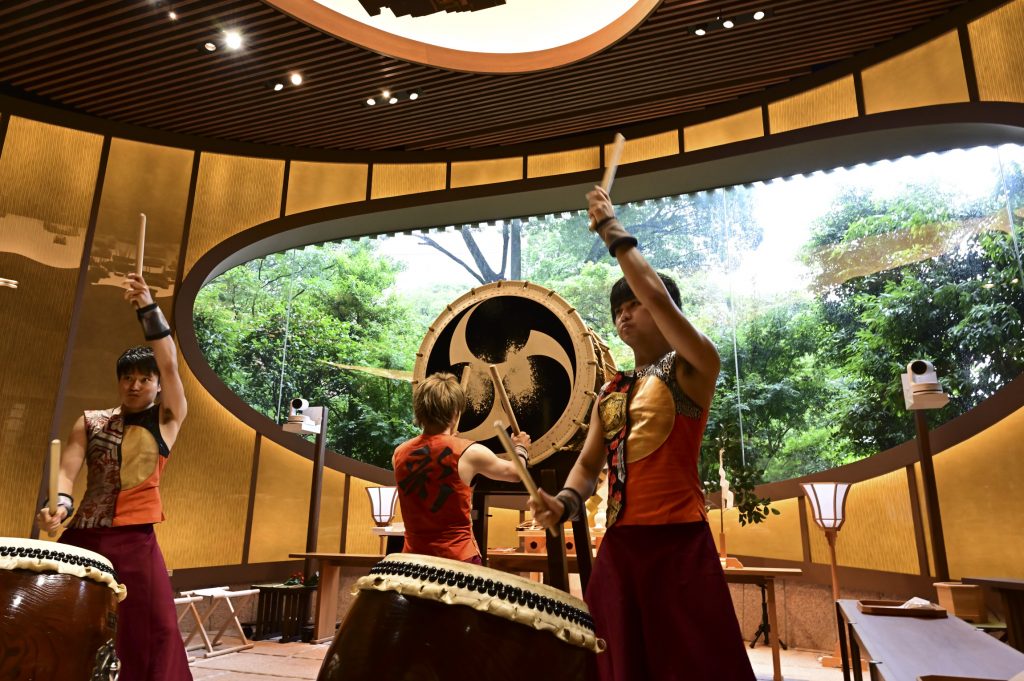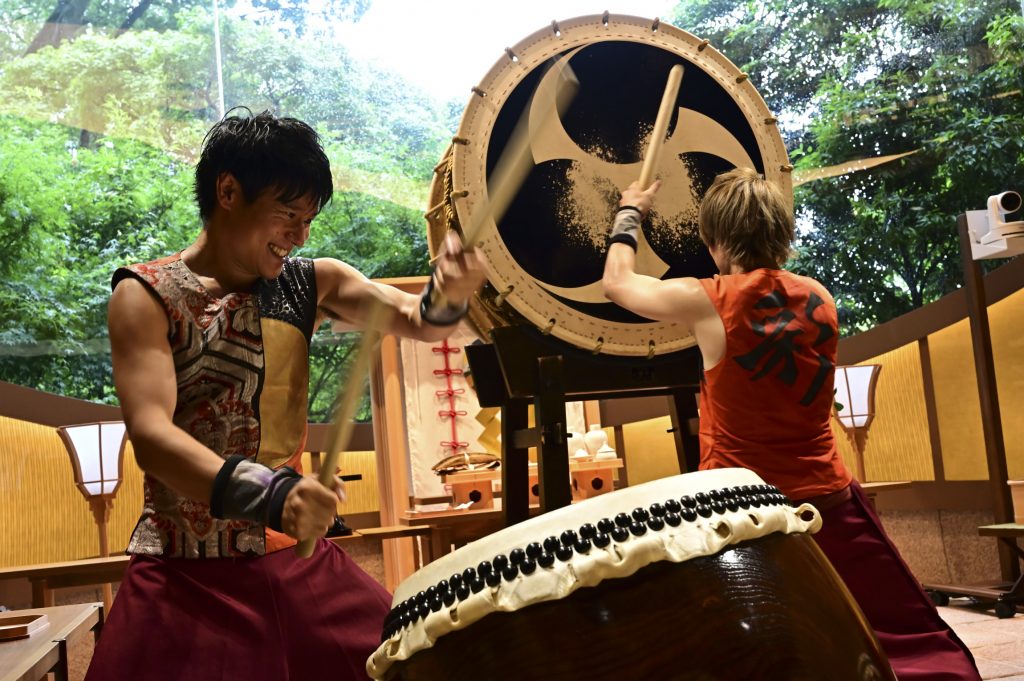 Experience Japan's percussion instrument wadaiko, which is said to have the spirits reside in its tones.
Japan's oldest taiko can be dated back to the 6th century. Used as a means of information transmission, a sacred tool, and for curses, it has been deeply rooted in Japanese cultures such as gagaku, Noh, and Kyogen over the years.

Wadaiko has no scale and you can feel free to challenge yourself just by learning the rhythm, so you can enjoy playing regardless of age and nationality, and communicate through the rhythm.

In this experience, you'll watch a taiko performance by a renowned instructor, and actually play wadaiko afterwards.

Morinomiya Shrine is a venue where sound greatly reverberates. Enjoy the sounds and the vibrations with your entire body. 
Dates
All year(weekdays only)  *Excluding 12/31 to 1/8, 6/1 to 6/14
*Reservations must be made up to 2 weeks in advance.
Time
10:00 to 7:00 p.m. (Final start time)
[Duration 30 to 45 minutes]
Price

Please contact us for details.
Activity Content
The body of a wadaiko is made from wood, with a piece of leather stretched on top. The leather vibrates to produce sound.
The type of drum played using a stick called a bachi is called a taiko, while the type of drum played by hand is called a tsuzumi.
Wadaiko are also extremely durable in comparison to Western percussion instruments like drums.
In the taiko experience, in addition to getting hands-on experience with Japanese musical instruments, you'll experience the sounds of each beat of the drum, which are said to evoke the spiritual power of Yamatodamashii.
Each participant will be provided with their own wadaiko during the experience.
*Groups of up to 6 people will have 3 instructors
Cautionary Notice
All the equipment will be provided, so guests will not be required to bring anything. Please wear clothing that you can move comfortably in.
Cancellation policy: 50% for one week before the date, 70% for two days before the date, 100% for a day before the date or on the day of