[Casual] Special Burgers at The Bistro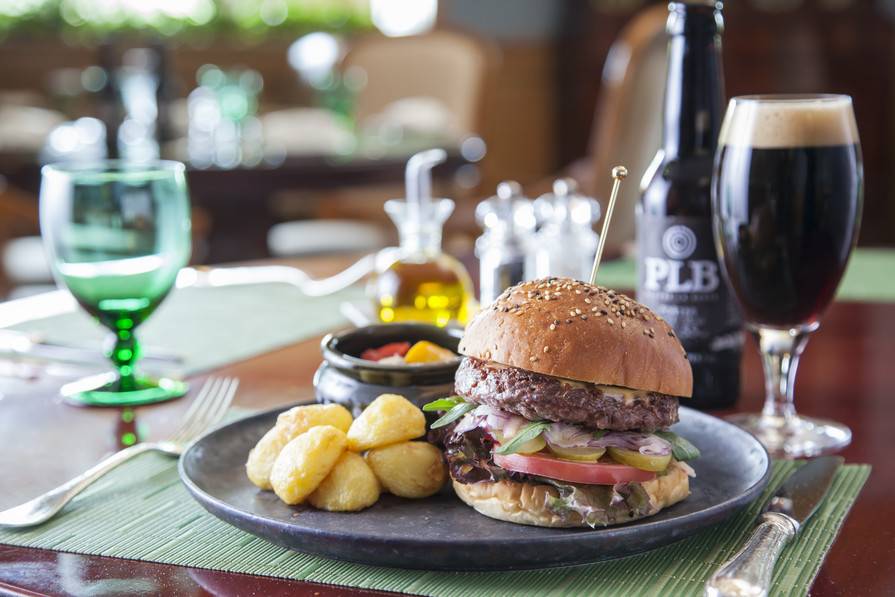 Special Burgers at The Bistro
Fragrant truffles and fresh cilantro combine for a burger so delicious you'll be back for more!
First up is the "Crispy Asian Fish Burger," combining the fragrance of cilantro with the texture of tonguefish.
Then "The Bistro Burger," which uses truffles to draw out the savoriness of 100% Japanese beef.
The buns are made from brioche for that buttery aroma and soft texture. By combining the patty with sauces, we bring you a burger that overflows with high-class flavor.
Recharge yourself with our savory burgers! Combined with craft beer or champagne, this is the kind of elegant moment that can only be experienced at a hotel.
Date:
Year-round.
Time:
11:30 a.m., with last order at 10 p.m.
Crispy Asian Fish Burger
Served with fresh cilantro, and a shrimp and avocado paste.
A crispy patty with Asian flavor accents.
The outside of the patty is crunchy, while the inside is juicy fried tonguefish.
Covered in fresh cilantro and a chili sauce, it's sure to make your mouth water. Goes great with craft beer!
Price:
3,240 yen (tax and service fees will be collected separately)
The Bistro Burger (Japanese beef)
Uses a luxurious 180g of 100% Japanese beef.
Truffle oil and Hollandaise sauce top it, and it is grilled on a burner, giving it a mellow flavor.
Then a balsamic honey marinade finally gives it an elegant Greek feel. This union of sweet and sour vegetables with juicy beef certainly won't disappoint.
We invite you to join us for this super-filling burger. Goes great with champagne or wine!
Price:
3,520 yen (tax and service fees will be collected separately)
Reservations & Inquiries
Reservation desk
Phone +81 3 3943-5489
(9 a.m. to 8 p.m.)