Tokyo Sea of Clouds and 1,000 Lights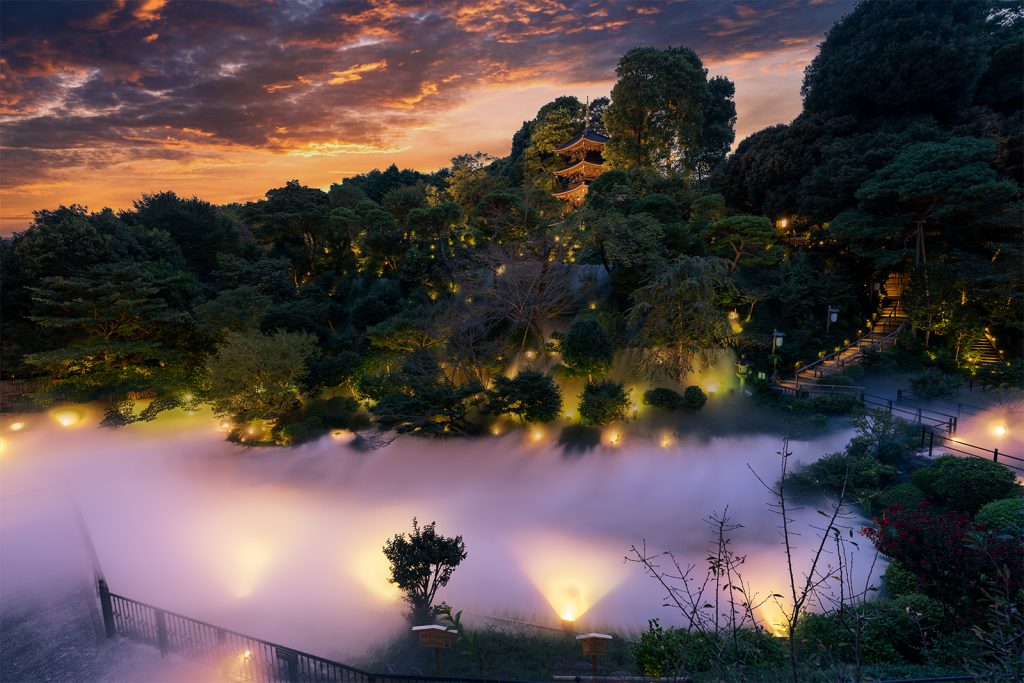 An entirely new experience in the gardens of Hotel Chinzanso Tokyo
The surroundings are defined in a new way as mountains, rivers, and valleys, the trees, flowers, and even wind and light glow within this garden. It is an environment that in day or night, beckons guests to the finest relaxation among the rich bounty of nature. Stop for a moment, breathe in deeply, and feel the heartbeat of nature itself in this place where time passes more slowly.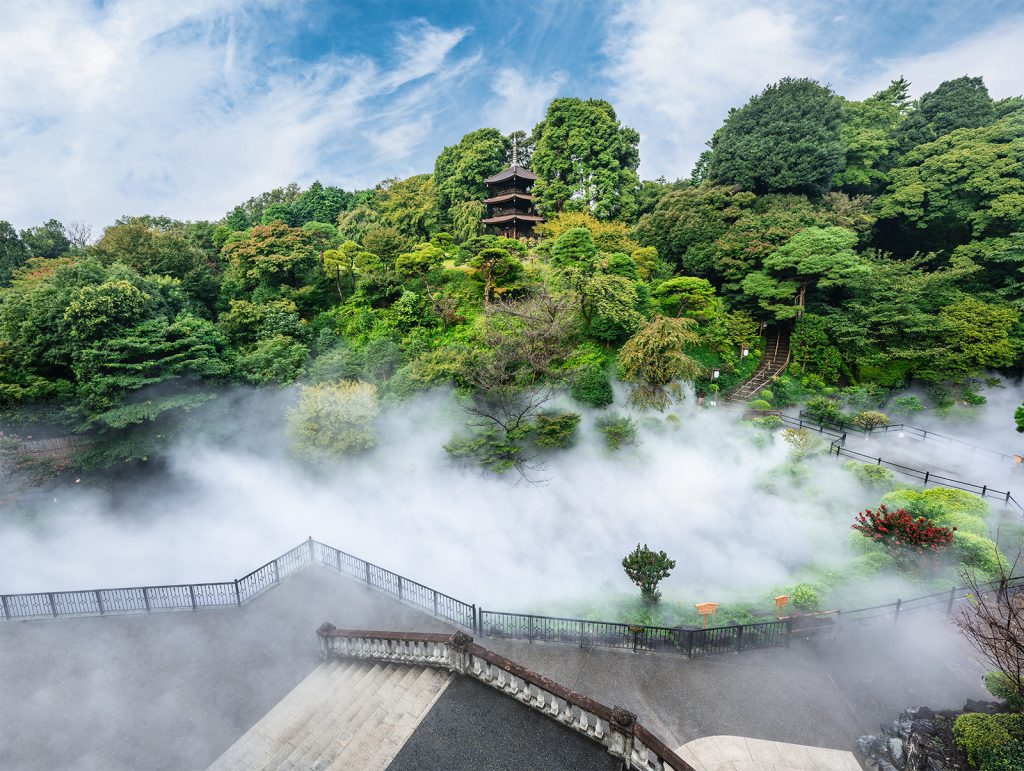 Tokyo Sea of Clouds
A sea of clouds the likes of which has never been seen in Tokyo
The phenomenon known as a "sea of clouds" is a miraculous sight that typically can be witnessed only when factors such as temperature, wind and atmospheric pressure align. Combining traditional and modern methods, we have recreated that magical scenery in the heart of Tokyo. Looking down from the buildings, a sea of mist spreads before the eyes, and stepping out into the garden transports guests into an illusory world. In the morning, the natural light glitters in the mist, and at night it shines under the moonlight. At times it even glows golden, welcoming guests to wholly unique setting.

One Thousand Lights
The illuminated night garden portrays the beauty of nature like never before
In this new program, our garden lighting effects have been updated for the first time in 12 years. With 1000 LED blubs casting their light on each tree, the night garden is shown as even more alluring. One thousand light flicker, shine, glimmer, and fade. Among the movements of these lights, the breath of nature can be felt among the shadows, giving a new feeling of life to the garden. Other locations in the garden such as the three-storied pagoda and Rakan stones, the garden paths and sacred tree, as well as Gojo Waterfall have spotlights cast on them for dramatic effect.
Hours: Sundown to 11:00 p.m.
■Viewing the Sea of Clouds■
Access to the garden is available to visitors making direct use of the hotel facilities.
The flow and accumulation of the mist may be affected by factors such as weather, wind, humidity, and the temperature difference between the air and ground. We encourage guests to experience the Sea of Clouds on a variety of occasions.
While viewing the Sea of  Clouds within the garden, guests may sometimes find themselves enveloped in mist, at which point they should pause their movement. The mist tends to shift in form every 1 to 3 minutes, so please remain aware of the surroundings as you observe it.