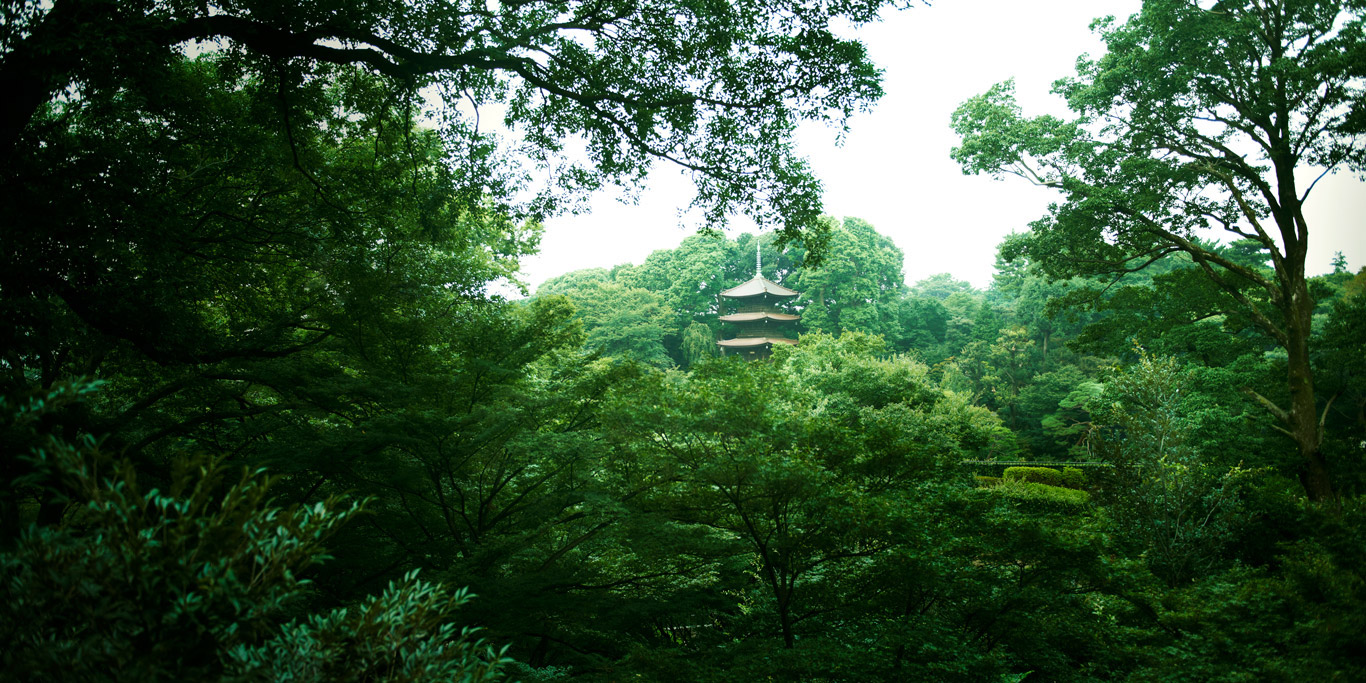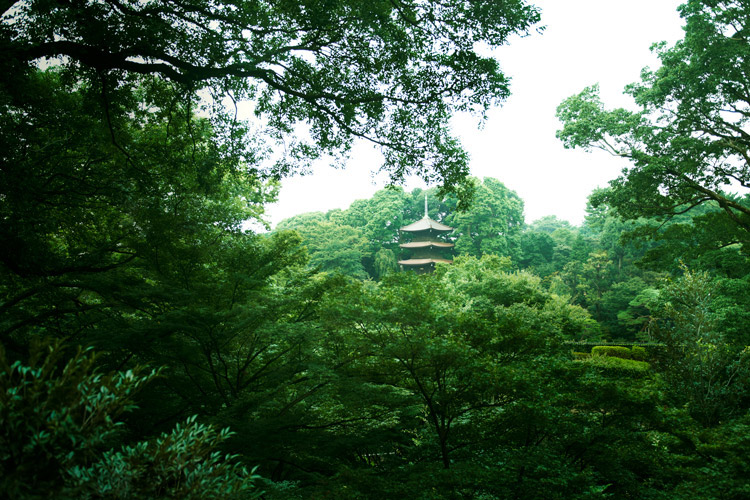 Gardens
What's new
The Highlight of Autumn 2022 - Special Events and Sea of Clouds at Hotel Chinzanso Tokyo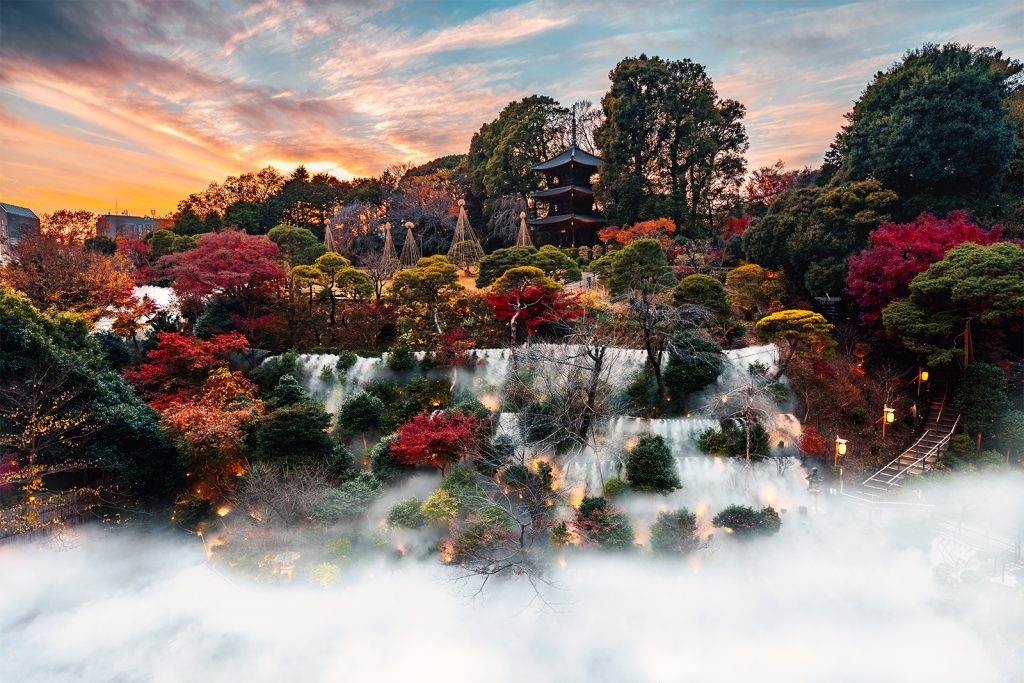 The phrase "autumn in Japan" conjures up images of stunning foliage and culinary delights specific to the harvest season. But fall in Japan is all that and much more! It's actually an experience that appeals to all senses, including sound–the nights are filled with the sounds of insects like crickets and grasshoppers, and smell–it's the season when trees like the osmanthus go into bloom, filling the air with a sweet fragrance.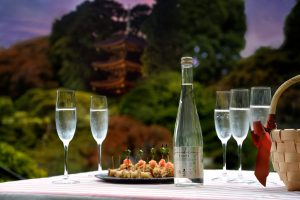 For the fall of 2022, Hotel Chinzanso Tokyo has prepared a series of events that let guests and visitors relish autumn through all five senses. These include a scented version of the Tokyo Sea of Clouds, special anniversary events, an afternoon tea menu and a dinner menu that contains Kubota, a famous sake brand produced by Niigata-based Asahi Sake Brewery, and special accommodation plans.  
An Original Aroma for the Tokyo Sea of Clouds: "Healing Garden"
From October 1, 2022, the Tokyo Sea of Clouds will bear an original fragrance inspired by the image of a camellia garden. "Healing Garden" was created by blending twelve types of natural essential oils; it combines the deep aroma of cypress and spicebush (Lindera umbellata) with the faintly sweet fragrance of camellias and the freshness of Japanese summer orange. While it evokes greenery and trees, this original aroma also has soft floral notes. 
Enjoy a walk in Chinzanso Garden this autumn and relish the "Healing Garden" fragrance through the sea of clouds. For a limited time from October 1 until November 10, Hotel Chinzanso Tokyo will offer a special accommodation plan that includes a Healing Garden aroma oil gift set. Guests will be able to enjoy the Healing Garden fragrance in their rooms using a wooden diffuser.
Special Anniversary Events: Mejiro Woods Art Festival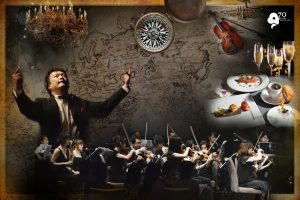 Hotel Chinzanso Tokyo will host the Mejiro Woods Art Festival, a series of cultural events marking the hotel's 70th anniversary.
The first event is an Orchestra Gala Concert followed by lunch or dinner on November 3, 2022. A full orchestra will play classic and contemporary music, including a fragment of "La Traviata", the opera based on Alexandre Dumas' novel "La Dame aux camellias", as well as songs from "The Phantom of the Opera" and musicals like "West Side Story", and other songs that are widely known and loved. While they enjoy their meal, the guests will be entertained with piano music and a smaller orchestra performance.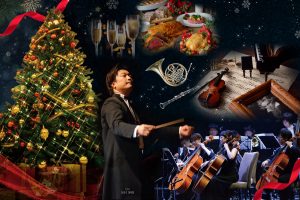 The Christmas Family Concert and Buffet scheduled for December 24 is also hosted as part of the Mejiro Woods Art Festival. The concert will be centered on classic works associated with the year's end and the New Year. Lunch and dinner will be served as a luxurious buffet worthy of Christmas. Each guest will enjoy a special hors d'oeuvre plate; beef Wellington, roasted chicken, and many other Western and Japanese dishes will be available in buffet style, as well as Christmas cake, macarons, and other desserts.
Enjoy the Autumn Flavors at Leisure: Special Accommodation Plans for Autumn 2022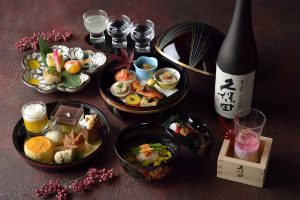 Enjoying the flavors of the harvest season is the main feature of staying at Hotel Chinzanso Tokyo in the autumn months. This year, the hotel offers three accommodation plans created in collaboration with the prestigious sake brand Kubota. Kubota is an award-winning Japanese sake developed in 1985 by Asahi Sake Brewery, one of Niigata's highly acclaimed sake breweries.
A special afternoon tea menu and a dinner menu that includes pairing the dishes with Japanese sake will be served for a limited time at Ryotei Kinsui starting from October 3, 2022.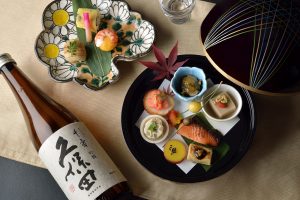 The Kubota Afternoon Tea menu consists of sweet and savory delights that are either made with sake lees or pair well with Kubota sake. The delicate fragrance of sake stimulates the appetite and turns every bite into an enchanting experience for the taste buds.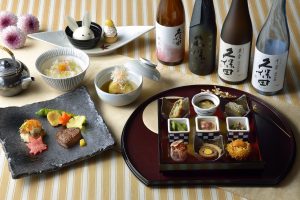 The pairing dinner focuses on kaiseki-style dishes made with freshly harvested ingredients that pair well with various types of sake from the Kubota series. These luxurious menus will be a delight to those who appreciate Japanese sake. Guests who wish to enjoy these menus at leisure are invited to enjoy the hotel's hospitality by staying overnight. 
The KUBOTA Afternoon Tea Stay includes breakfast, the special afternoon tea menu served at Kinsui, as well as a bottle of Kubota sake (300 ml) as a gift in the room.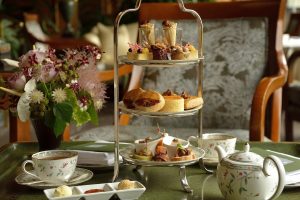 The Afternoon Tea Full Enjoyment Stay includes two types of afternoon tea menu: the special one developed in collaboration with Kubota and the Marron Afternoon Tea, a menu showcasing chestnuts as a seasonal delight, which is served at the lobby lounge Le Jardin. A complimentary bottle of Kubota sake (300 ml) is also included in this plan.
The third special accommodation plan includes the Kubota and Autumn Flavors: Dinner Sake Pairing menu, as well as breakfast on the following day.
Guests who select these special plans will stay in Prime Superior Rooms with a splendid city or garden view. Please note that these three accommodation plans are available only between October 3 and November 9, 2022. For inquiries and bookings, please contact Hotel Chinzanso Tokyo at 03-3943-0996 (*Hours: 9:00 – 20:00).
Learn about Splendid Lacquerware!
A Special Event in Collaboration with Eisei Bunko Museum
The Eisei Bunko Museum, well known for its impressive collection of calligraphy artwork and literary materials from the Edo (1603-1868) and Meiji (1868-1912) periods, is located near Hotel Chinzanso Tokyo. Their exhibits include works by haiku poet Matsuo Basho (1644 – 1694), who actually lived for a while in the area where Hotel Chinzanso Tokyo is located. A re-creation of his dwelling exists near the museum and is known as the Seiguchi Bashoan.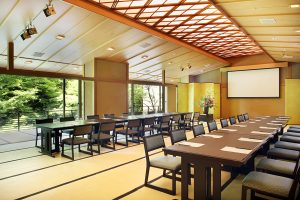 On October 31, Mr. Komatsu Taishu, the director of the Eisei Bunko Museum, will hold a lecture at Ryotei Kinsui on the origins of the precious lacquerware owned by our hotel. He will also introduce the features of the lacquerware exhibition hosted this autumn at the Eisei Bunko Museum, along with the history of the Hosokawa clan who had their residence right near the Camellia Mountain where Hotel Chinzanso Tokyo stands today.
The event includes a luxurious lunch inspired by the local flavors of Kumamoto, the place of origin of the Hosokawa clan, as well as an invitation to see the exhibition at Eisei Bunko Museum.
Other Events: Special Dinner at Tokyo Sea of Clouds Restaurant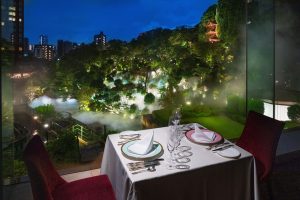 Those who wish to relish the bounty of the harvest season are invited to enjoy the special dinner available at the Tokyo Sea of Clouds Restaurant from September 30 through November 6 (18:00 – 20:00). 
Updated on Oct0ber 5, 2022