A Spectacular Sight! Enjoy a Sea of Clouds at Hotel Chinzanso Tokyo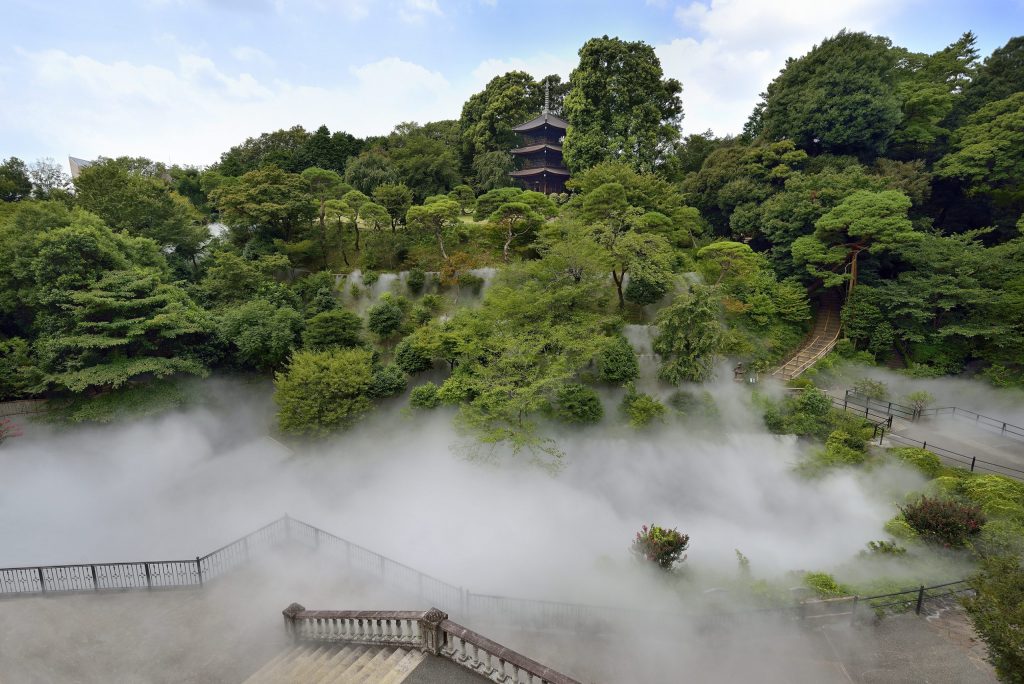 A "sea of clouds" is a rare and sought after sight by those who love travel. It can be usually witnessed from a high peak early in the morning under certain weather conditions. It's the moment when you see the clouds beneath you, rolling over a valley just like the waves of the ocean. The sea of clouds is such a rare view that it is considered a miracle to even witness it once. 
Hotel Chinzanso Tokyo offers its guests the chance to enjoy a sea of clouds in the heart of the city. Chinzanso Garden is enshrouded in a mist several times a day morning, noon, and evening from October 1st. When viewed from above, the mist looks like a sea of clouds. With the tips of the trees and the Three-Story Pagoda towering over them, it looks just like islands in the ocean.