Celebrate Camellias Through All Senses! Hotel Chinzanso Tokyo Events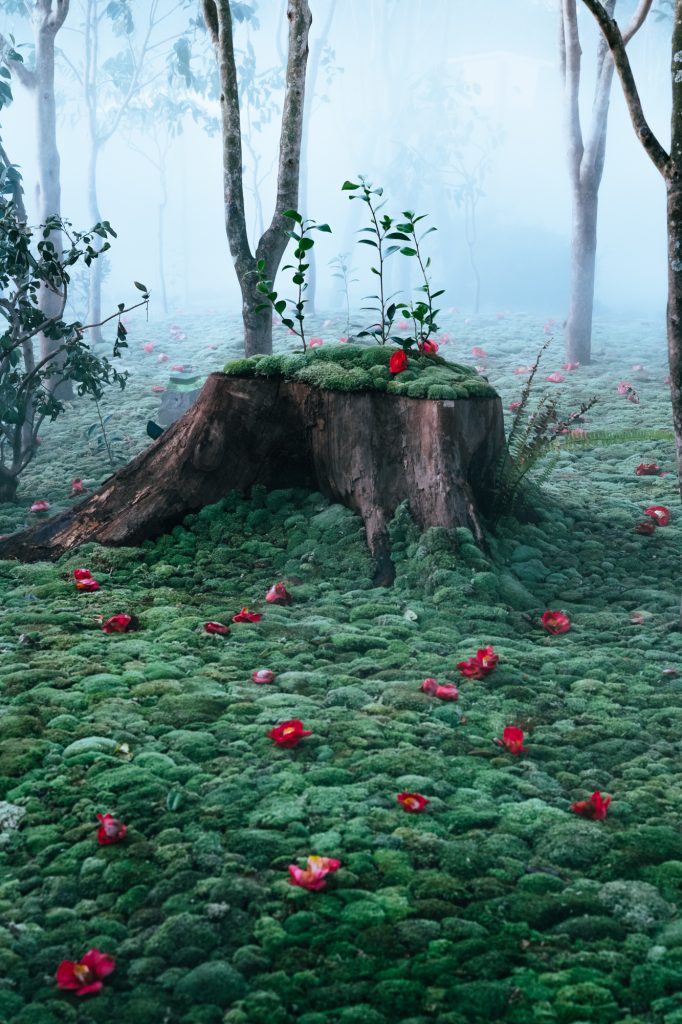 In Japan, the change of seasons is a reason for celebration. Going to a park to view the flowers in bloom or other seasonal highlights are widely loved activities that can be enjoyed with friends and family. Going to see Cherry blossom at the beginning of April or in November when the leaves of the trees turn ablaze are well known examples. These seasonal highlights are often celebrated through festivals, nighttime light-ups that enhance their beauty and create surreal scenery, as well as cuisine decorated with seasonal flower motifs. Irises, azaleas or hydrangeas are other well-known examples of flowers celebrated through festivals. 
The garden of Hotel Chinzanso Tokyo is a prime place to view camellias. Also known as "winter roses," these graceful blooms bring a touch of color to the dry midwinter scenery. Hotel Chinzanso Tokyo stands on Tsubakiyama, the "Camellia Mountain," a historical location for camellia viewing. There are currently 2,300 camellia trees of more than one hundred varieties in Chinzanso Garden. In preparation for their 70th anniversary in 2022, the hotel plans to further increase the number of camellia trees and turn Chinzanso Garden into the ultimate camellia viewing spot in Tokyo.