Enjoy the Seasons and Refined Japanese Cuisine at Hotel Chinzanso Tokyo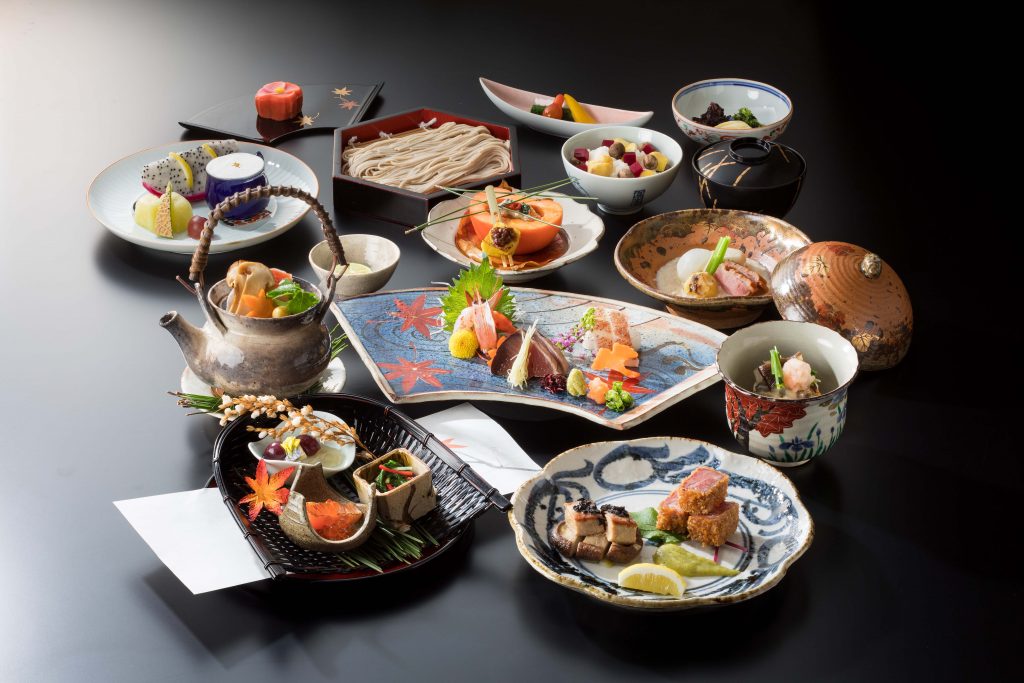 If we think of culture as the result of humanity's interaction with nature, Japan is a place where the deep connection between nature and culture can be observed on a daily basis. The cuisine, the fashion and clothing, or the interior decoration of homes and public spaces, always reflect the features of the current season. This sensitivity toward the four seasons is so deeply ingrained in Japanese lifestyles that every discourse about food, for instance, will necessarily bring into discussion the current season.
In order to truly appreciate Japanese cuisine, it is important to be aware of the features of the natural scenery. The color of the foliage, the flowers that are in bloom, the vegetables, fruit, and seafood that are in season, the sounds of the wind, the birds and the insects, the colors of the sky–all these change with each season, and these changes are reflected directly in the dishes that people enjoy at that time of the year.