[Japanese Restaurant] Gluten-free Kaiseki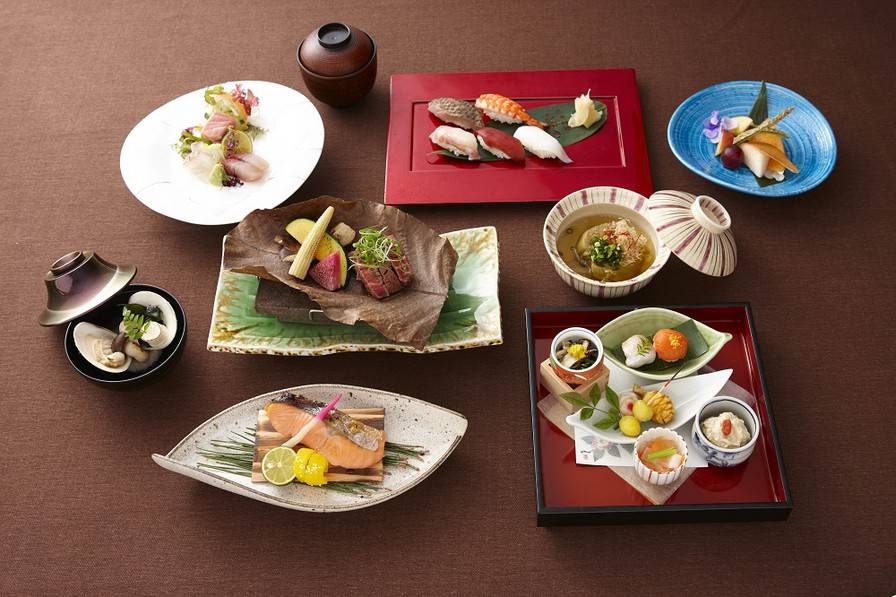 Japanese Restaurant Miyuki
This special gluten-free kaiseki course is made without any wheat whatsoever.
The meal uses soy sauce made from rice in place of standard soy sauce.
Period:
Year-round
*Excluding January 1st through January 3rd
Hours:
5:30 p.m. to 9:00 p.m. (last order)
Price:
12,000 yen
*Tax and service charge will be collected separately.
Menu:
Appetizers:
Five appetizers including dishes such as tofu skin, vinegared vegetables,
honeyed dishes, sushi, boiled vegetables, etc.
Soup:
Clam or grilled fish soup with tofu, garnish, mushrooms, Japanese pepper greens
Sashimi:
Three kinds of sashimi of the day with garnishes
Simmered dish:
Eggplant in broth, kombu, shredded bonito, leek, shredded pepper
Grilled dish:
Salted grilled fish of the day, garnish
Special dish:
"Kuroge-Wagyu" sirloin steak 60g, four kinds of grilled vegetables
Sushi:
Five kinds of sushi, clear soup
Fruits:
Four kinds of fruit of the day
*Contents may be subject to change based on availability.
*All rice used is Japanese rice.
Reservations & Inquiries
Reservation desk
Phone +81 3 3943-5489
(9 a.m. to 8 p.m.)