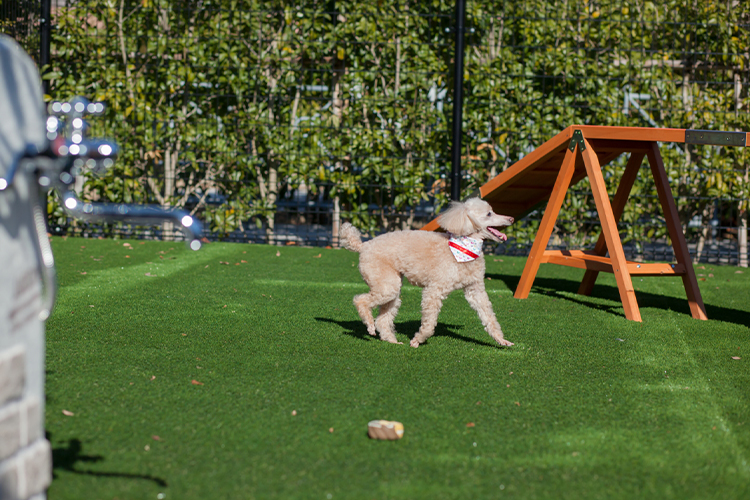 Accommodations
Pet-friendly Hotel
Enjoy staying in Tokyo with your furry family members. Hotel Chinzanso Tokyo offers guest rooms equipped with amenities for pets, as well as a private dog park in Serenity Garden. Imagine all the happy memories you can share.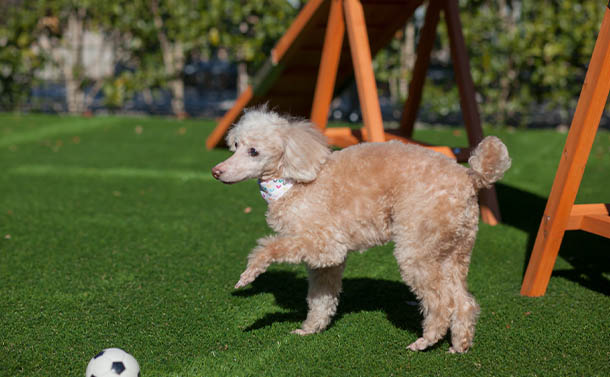 Pet friendly accommodations
Small dogs and cats that weigh 7kg or less and meet all vaccination and other legal requirements are welcome to stay.
Please request pet friendly accommodations when making your room reservation (Phone: 03-3943-0996)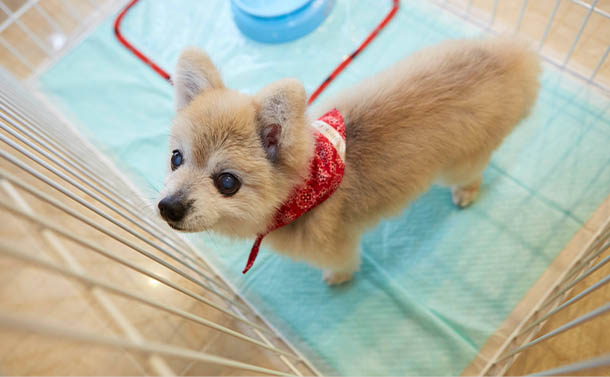 Amenities for pets
Pet enclosure or cat house

Pet sheet

Food bowl

Wet tissues*

Excrement container*

Excrement sheet or cat litter

Adhesive roller*
*These amenities can be delivered to your room upon request.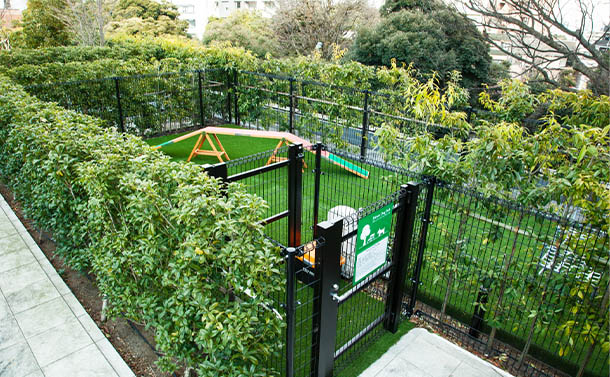 Private dog park
Serenity Garden on the 5th floor of the hotel includes a dog park (approx. 40m2) you can enjoy with your dog that includes a foot-washing spot and pet playground equipment.
The dog park cannot be reserved in advance. Please read the following policy and contact the concierge during your stay at the hotel.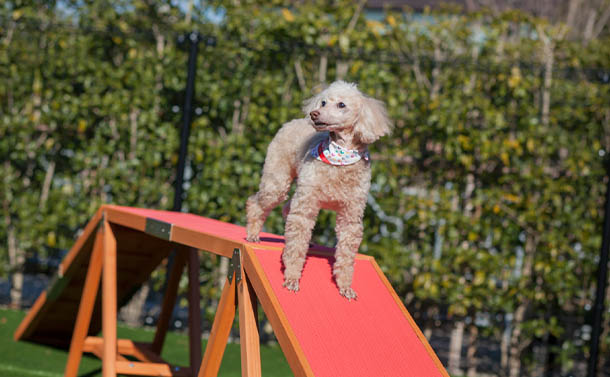 Pet sitting
We can arrange a local pet sitter for your pet.
1. Pet sitter fee

The pet sitter will take care of your pet in your guest room.

10 a.m. to 8 p.m.
8 p.m. to 11 p.m.
11 p.m. to 10 a.m.
Walk-in
6,000 yen
7,000 yen
9,000 yen
Reserved by
the previous day
4,000 yen
5,000 yen
6,000 yen

Per hour (excluding consumption tax)

Please express your requests (taking a walk, etc.).
We recommend hiring a sitter for three hours while you go out for a meal.
Our pet policy does not allow pets to be left unattended in guest rooms.
2. Pet hotel and grooming fees

Leave your pet at our pet hotel.

Temporary stay
(during business hours)
Overnight stay (per night)
Grooming fees
10,000 yen
12,000 yen
Please enquire.
12,000 yen (walk-in)
14,000 yen (walk-in)
Please enquire.

(excluding consumption tax)

Hours 10 a.m. to 8 p.m.

4,000 yen per hour will be added for leaving and taking your pet beyond business hours.
All fees are the same regardless of dog breed.
Cancellation and extension fees
The entire fee will be charged if you cancel on the same day as your booking.
For extended pet sitting hours, a walk-in fee will be added.
We accept reservations during the year-end and new year holiday season. Please consult us regarding after-hour availability.
Please understand that content on this page is subject to change.
Reservations & Inquiries
Reservation desk
Phone: +81 3 3943-0996
(9 a.m. to 8 p.m.)