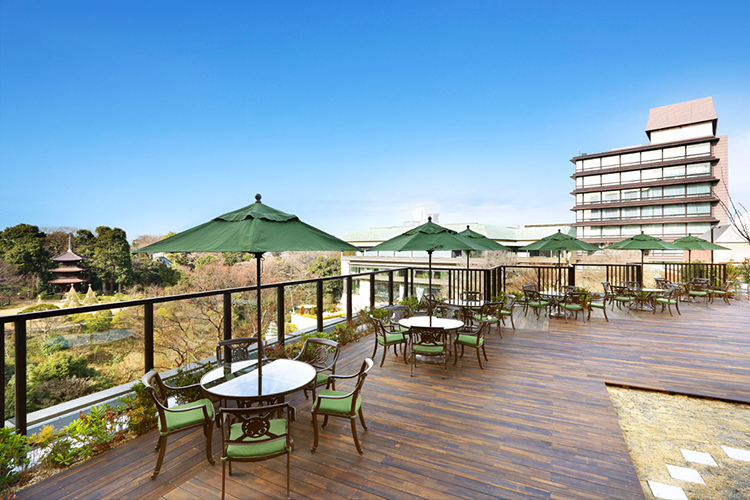 Gardens
Serenity Garden
Our rooftop garden provides a panoramic view of forested gardens and the city beyond.
Features
Ideal for group photos after meetings and banquets, our large open-air rooftop garden (approx. 1,500m2) also includes a private dog park where guests can bring their pets.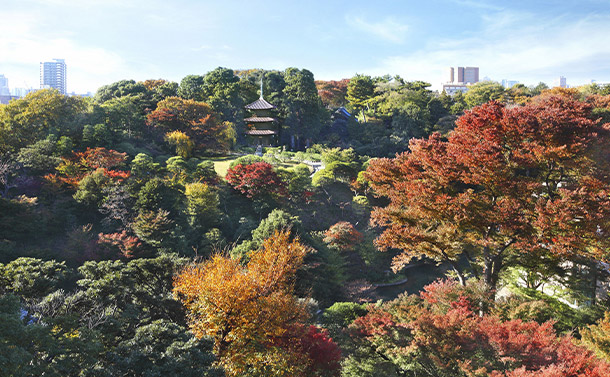 Beautiful views
Enjoy a bird's-eye view of our forested gardens and three-story pagoda, as well as distant Tokyo skyscrapers. Blooming cherry trees in Serenity Garden and colorful seasonal leaves in the gardens below make the setting extra special in spring and autumn. In each season, our three-story pagoda stands out against a stunning moon or sunset.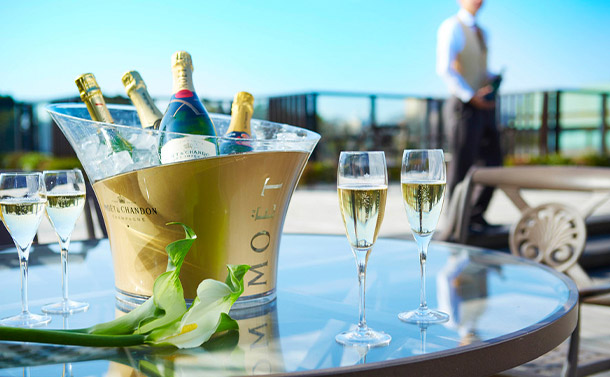 Fun evening events
Luxuriate in our terrace garden where cool, gentle breezes blow. Fun evening events in the spring and summer include "Champagne Garden" with exquisite free-flowing bubbly.
Relaxation before banquets
Mingle with guests at a warm reception in the garden before your banquet begins. The pleasant atmosphere, drinks and finger food encourage lively conversation.
Private dog park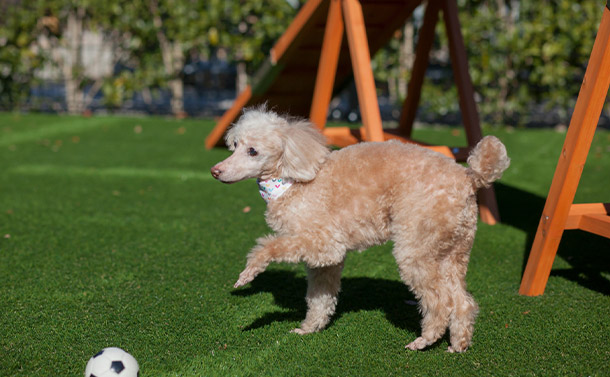 Share the beauty
Play as much as you like with your best furry friend in our refreshing dog park (approx. 40㎡), which is exclusively reserved for guests. Features include playground equipment and a shallow pool for dips.
Reservations & Inquiries
Accommodations
Reservation desk
Phone: +81 3 3943-0996
(9 a.m. to 8 p.m.)
Banquets & meetings
Reservation desk
Phone: +81 3 3943-7893
Weekdays: 9 a.m. to 6 p.m.
Weekends and holidays: 10 a.m. to 5:30 p.m.