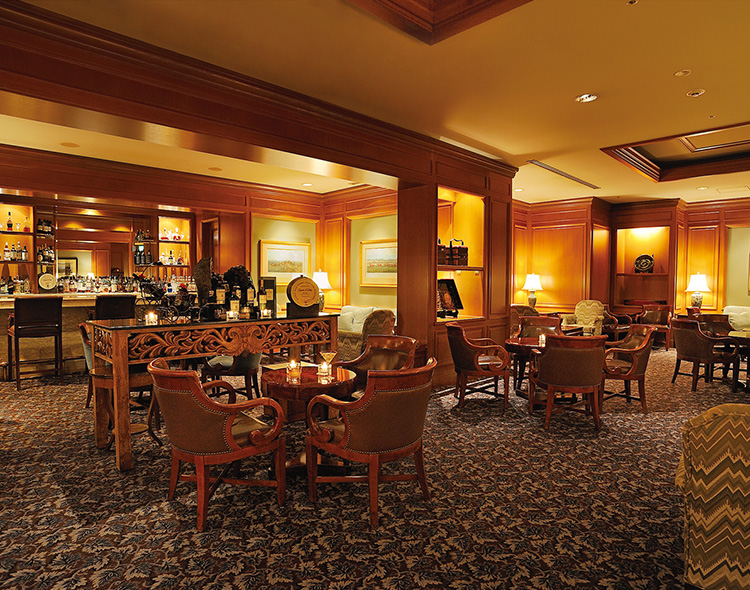 Restaurants
Le Marquis (main bar)
Relax in our main bar with a sophisticated atmosphere and elegant mahogany décor reminiscent of a fine European home.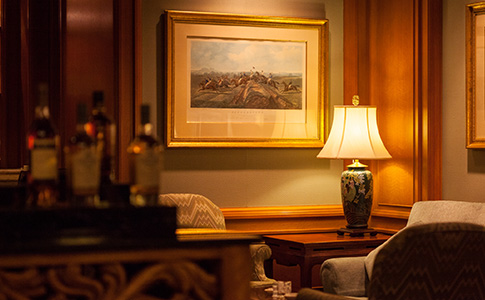 Location:

Hotel Bldg. 2F
Hours:

7 p.m. to 11 p.m. (last food order 10:00 p.m.,last drink order 10:30 p.m.)
Closed days: Mondays *Open Monday if they are the day before a holiday.
Prices:

Wines: from 1,940 yen
Whisky: from 1,850 yen
Cocktails: from 2,000 yen
Hors d'oeuvres: from 1,540 yen

Notes: Prices include consumption tax, but a service charge of 15% will be collected separately.
Seats:

55
Private room: 1 room with 2 to 4 seats
Private room

Our private room can accommodate up to 4 people.
Dress code

Please refrain from wearing a track suit, shorts or sandals (including setta).
Guests under age 20 may not enter.
The entire bar area permits smoking.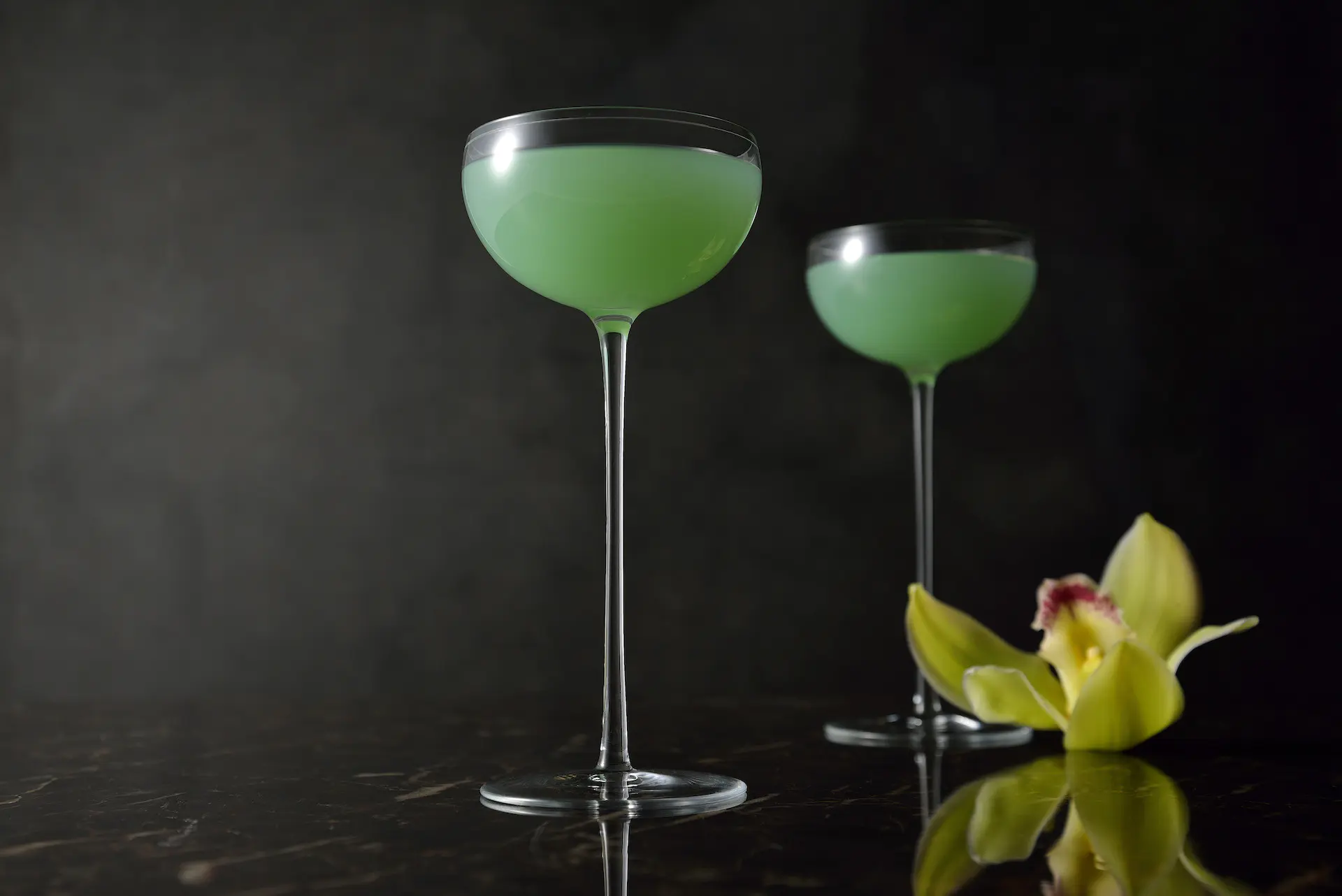 Yang Guifei
This vibrant oriental blue cocktail now appearing in many cocktail books was originally invented at Le Marquis. Light and sweet, it contains lychee liqueur and white wine with orange osmanthus flavor.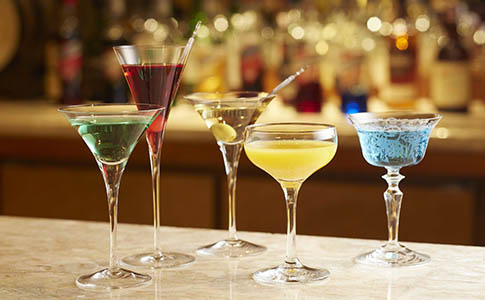 Camellia Martini
Our signature martini features lemon-flavored vodka, Japanese sake and a red color inspired by camellias. Explore our menu of 100 martini variations and discover the recipe that best suits you.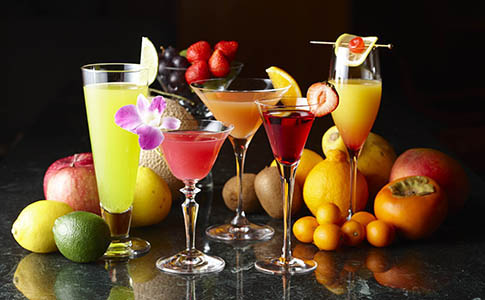 Seasonal cocktails
Our original seasonal cocktails are inspired by the representative flavors of the four seasons and the changing colors of our gardens. Also enjoy free-flowing champagne at our Champagne Garden event every summer in the briskly windy Serenity Garden.
Restaurants
Western
Japanese
Bar and lounge
Reservations & Inquiries
Reservation desk
Phone: +81 3 3943-5489
(10 a.m. to 7 p.m.)