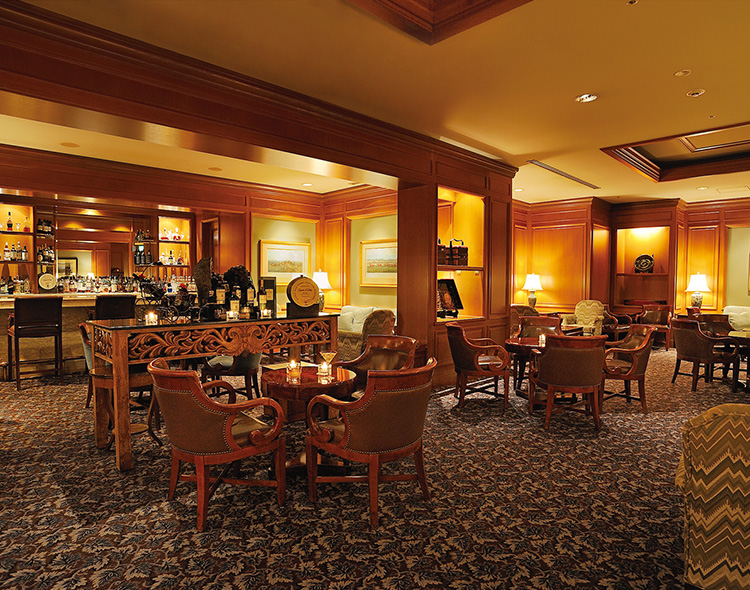 Restaurants
Le Marquis (main bar)
Relax in our main bar with a sophisticated atmosphere and elegant mahogany décor reminiscent of a fine European home.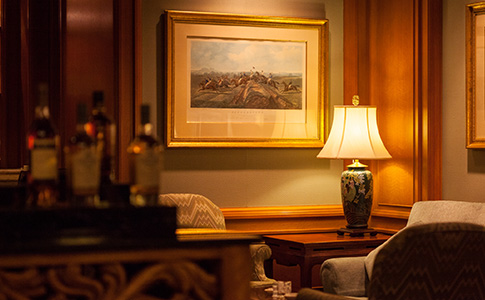 Location:

Hotel Bldg. 2F
Hours:

*Latest Business hours/services changes

6 p.m. to 12 p.m. (last order 11:30 p.m.)
Prices:

Wines: from 1,940 yen
Whisky: from 1,530 yen
Cocktails: from 1,630 yen
Hors d'oeuvres: from 1,540 yen

Notes: Prices include consumption tax, but a service charge of 15% will be collected separately.
Seats:

55
Private room: 1 room with 2 to 4 seats
Private room

Our private room can accommodate up to 4 people.
Dress code

Please refrain from wearing a track suit, shorts or sandals (including setta).
Minors are not allowed.
The entire bar area permits smoking.
Meet our bartender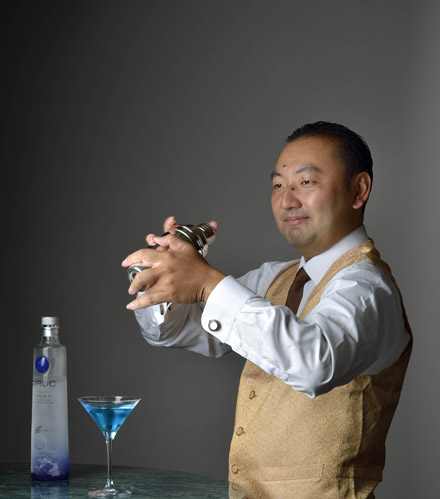 Le Marquis bartender

Tomoaki Oshino

Message

Our staff warmly welcomes you to a special time in a relaxing space unique among hotel bars.

Profile

Tomoaki Oshino
He became a member of the Nippon Bartenders Association (NBA) while working at a restaurant, then served as a bartender in Ikebukuro, Roppongi and Shinjuku, where he learned various styles of customer service at bars large and small. In addition to winning the Corporate Encouragement Award at a cocktail competition, he was an NBA national tournament qualifier at the Ikebukuro branch, where he concurrently served as Technical Research Department Manager and Deputy Branch Manager. In 2009, after working as a wedding bartender, he became a bartender at Le Marquee, where he makes the most of his vast experience by creating unique, inspired cocktails.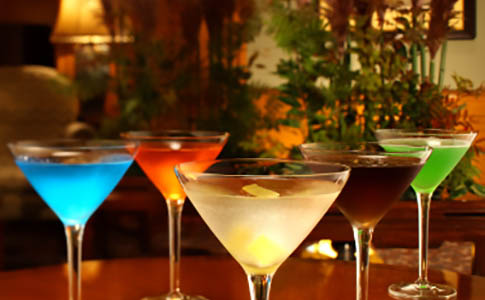 Yang Guifei
This vibrant oriental blue cocktail now appearing in many cocktail books was originally invented at Le Marquis. Light and sweet, it contains lychee liqueur and white wine with orange osmanthus flavor.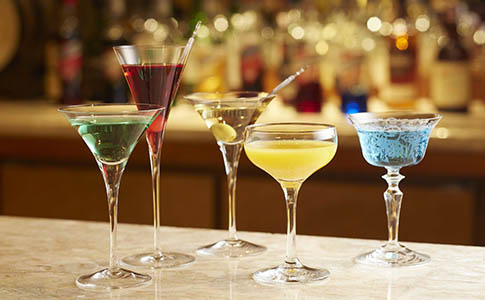 Camellia Martini
Our signature martini features lemon-flavored vodka, Japanese sake and a red color inspired by camellias. Explore our menu of 100 martini variations and discover the recipe that best suits you.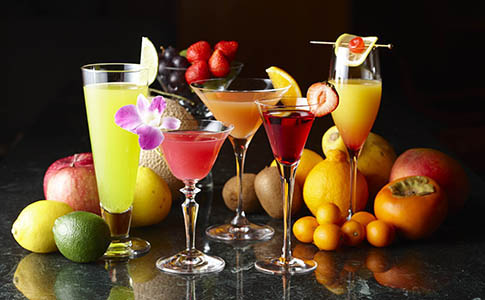 Seasonal cocktails
Our original seasonal cocktails are inspired by the representative flavors of the four seasons and the changing colors of our gardens. Also enjoy free-flowing champagne at our Champagne Garden event every summer in the briskly windy Serenity Garden.
Reservations & Inquiries
Reservation desk
Phone: +81 3 3943-5489
(10 a.m. to 7 p.m.)