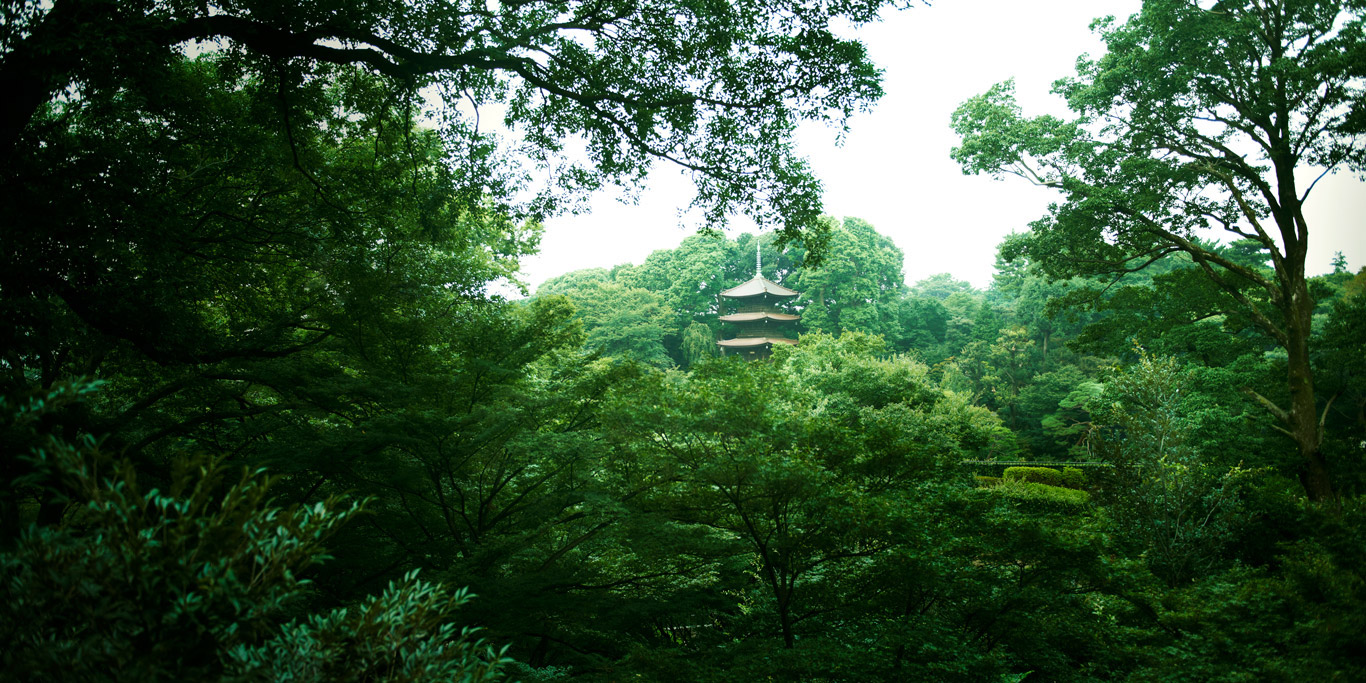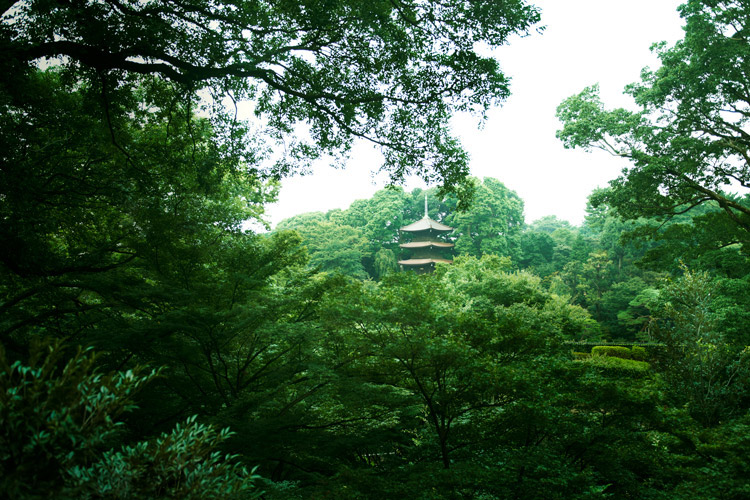 Gardens
Garden Walk 1
Hotel Building 1F Garden Entrance ⇒ Yusuichi Pond ⇒ Gojo Waterfall
Stroll through our lush natural gardens that change with the seasons and feature various sites of historic interest. Let's start our virtual tour.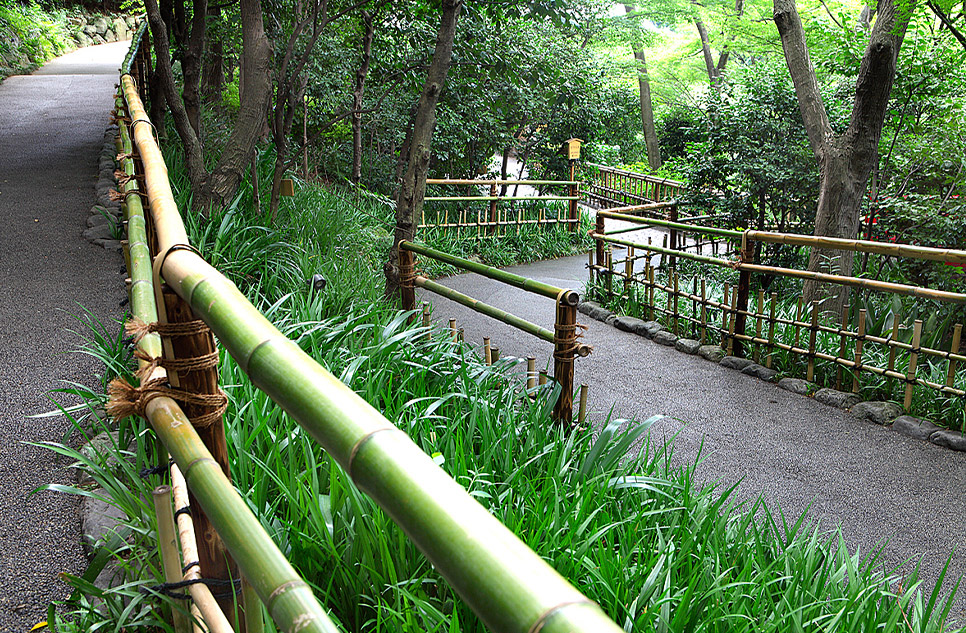 01 U-shaped slope
Begin with a walk through the woods and discover how quickly you forget you're in the middle of Tokyo.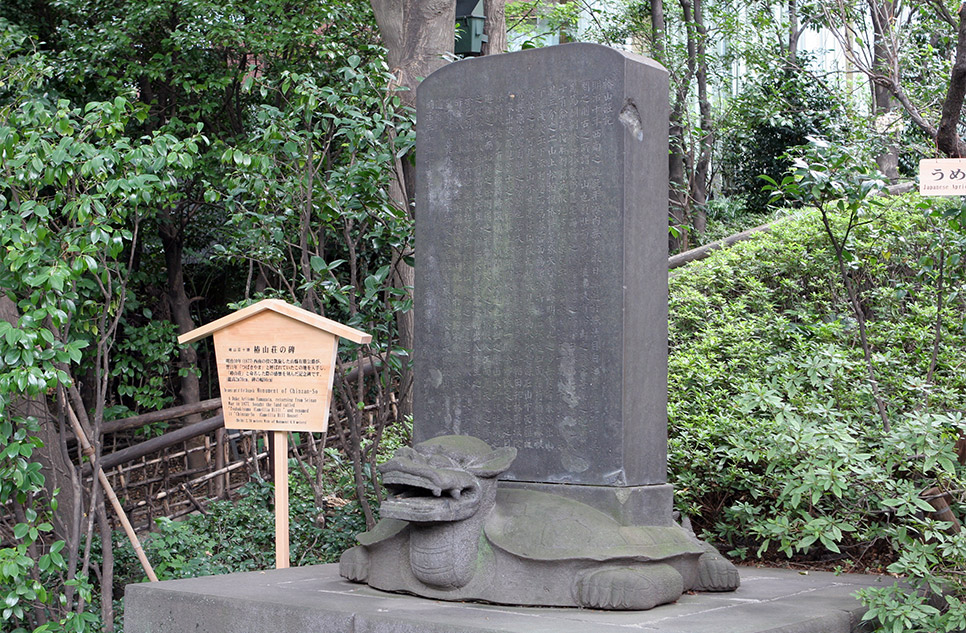 02 Monument of Chinzanso
This monument presents the engraved heartfelt words of Duke Yamagata Aritomo when he named Chinzanso in 1878.
Words and commitment
"I hope the people living here will continue to protect nature and enjoy the green hills and water." In keeping with this hope, Hotel Chinzanso Tokyo is committed to protecting nature for generations to come.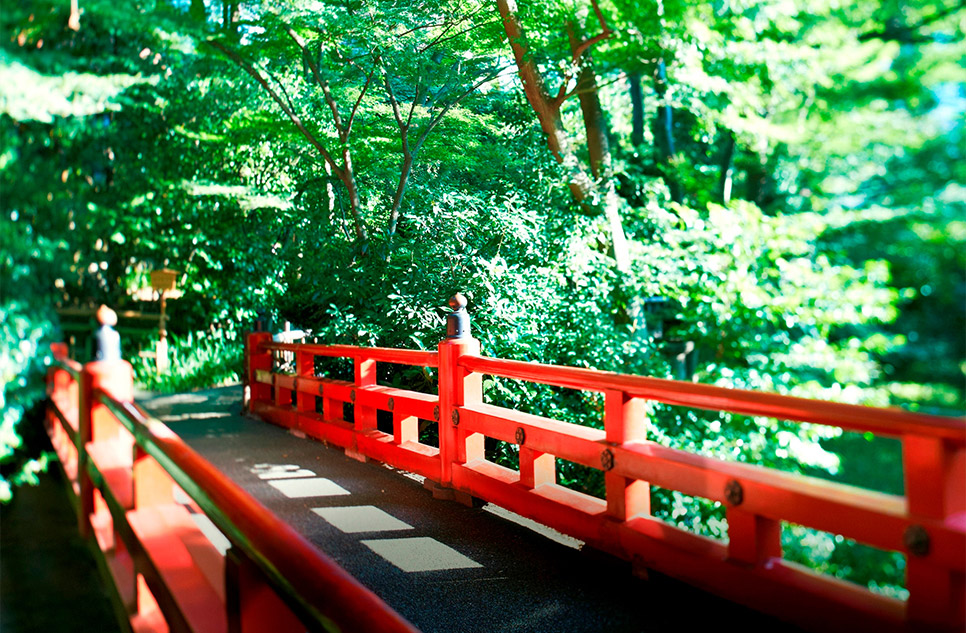 03 Benkei Bridge and summer fireflies
Cross beautiful red Benkei Bridge, from where you can enjoy the thrilling sight of fireflies all around you in early summer.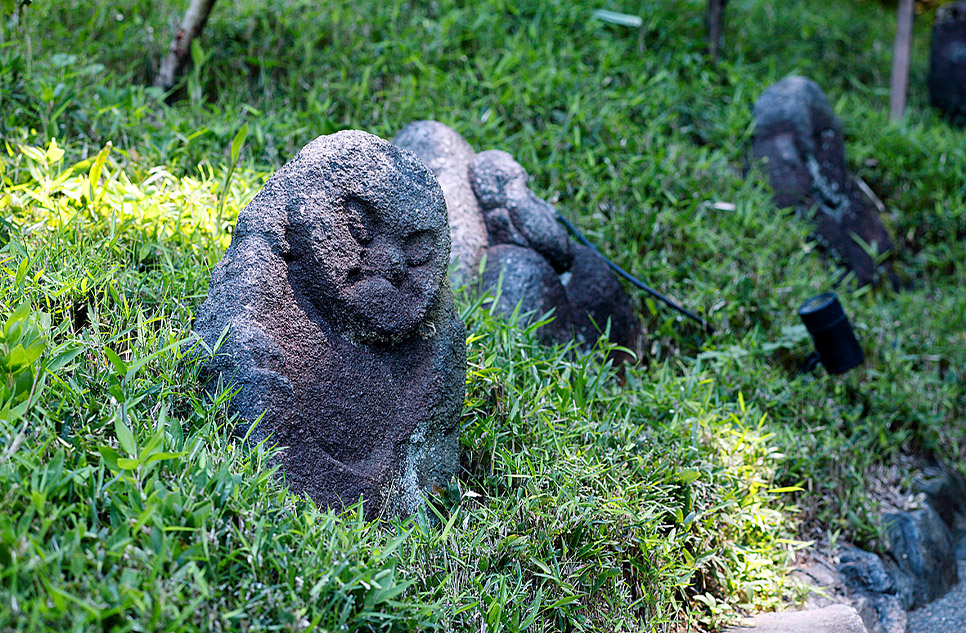 04 Ito Jakuchu Stone Statues of Rakan
In this area, you'll pass 20 or so Rakan stone statues depicting some of the 500 Rakan drawings by Ito Jakuchu, a notable painter from the middle of the Edo period. Each statue is about 50 centimeters tall.
Goldfish leaf camellia
The leaves of this camellia, which feature a three-part "tail", look like swimming goldfish when fluttering in the wind.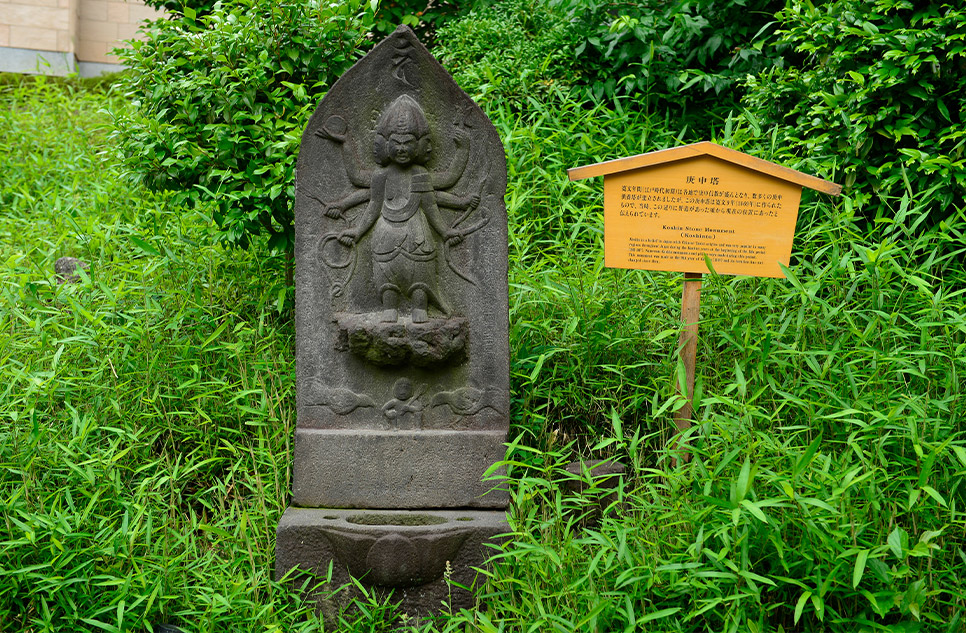 05 Koshin Stone Monument
Carved in 1669, this stone monument depicts beliefs of the Koshin school of Taoism.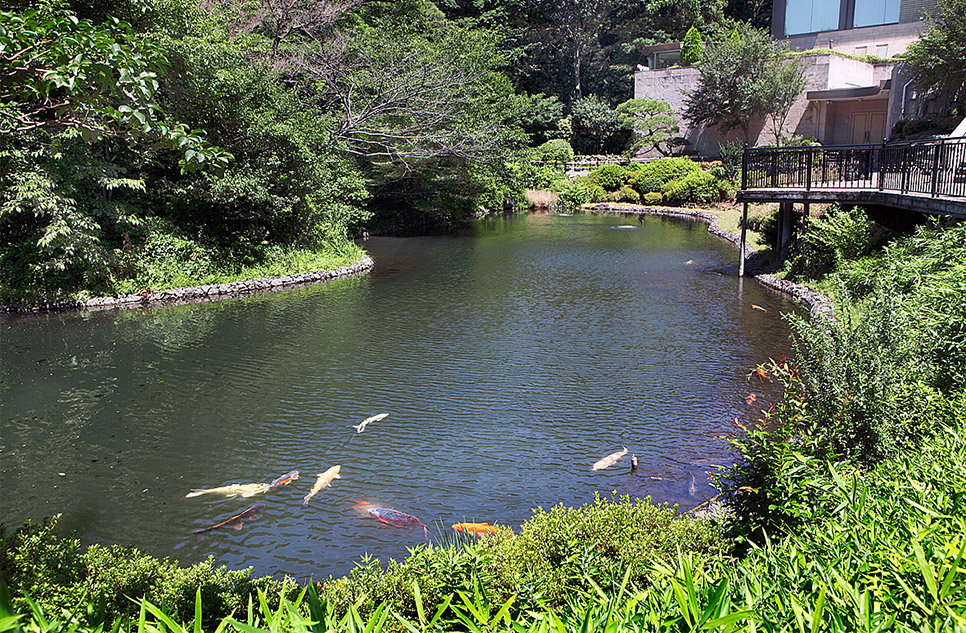 06 Yusuichi Pond
Created when the gardens were first constructed, this unique gourd-shaped pond is one of several scenic areas in the gardens alongside Kokosei Well and Unkinchi Pond.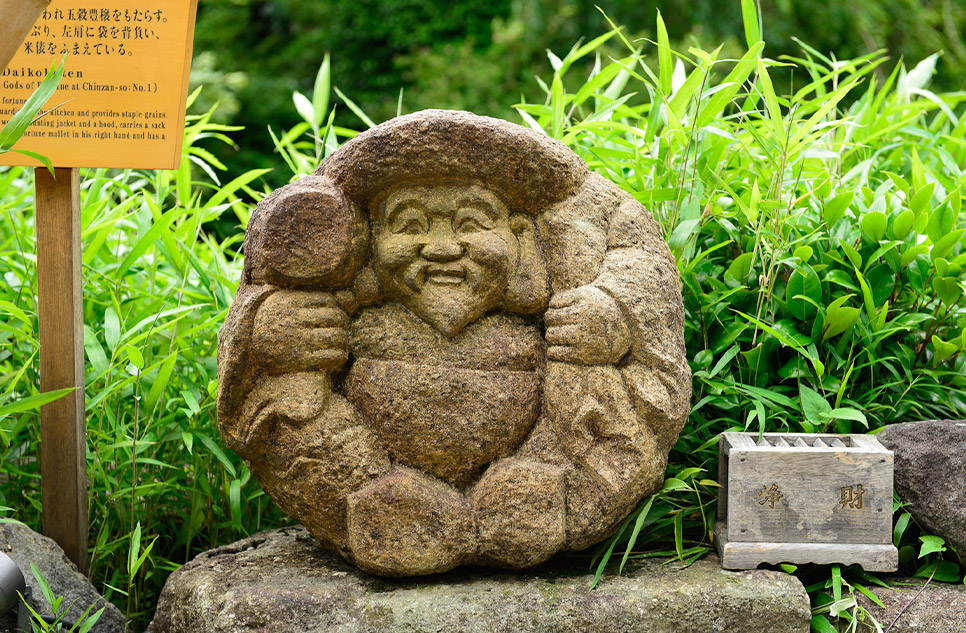 07 Daikokuten
The gardens are blessed by Seven Gods of Good Fortune (Shichifukujin), including this gentle character near the hotel who grants good relationships in marriage and work.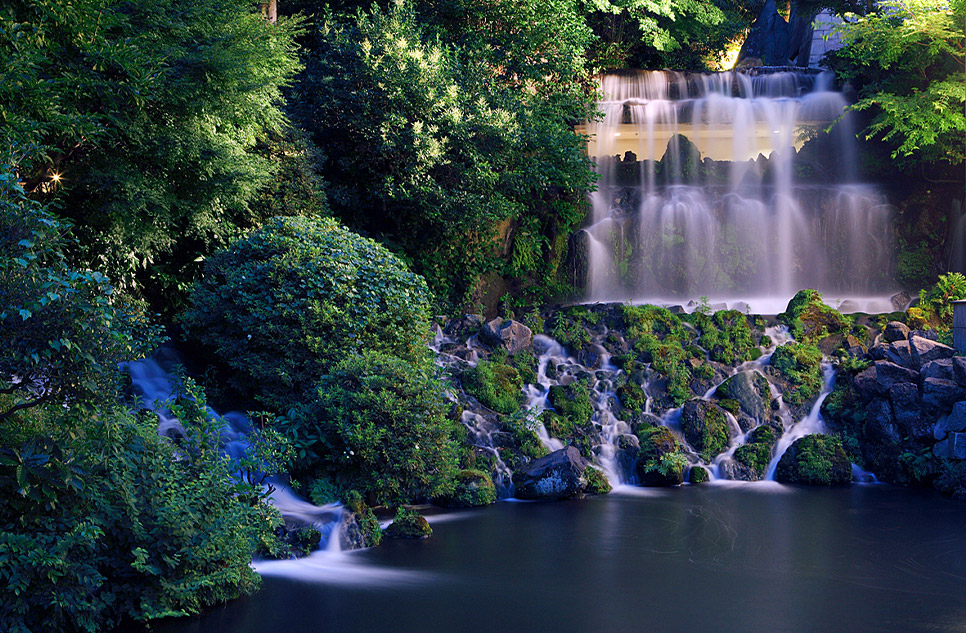 08 Gojo Waterfall
This waterfall behind crystal chapel "Lumière" offers scenery and sound that cools you down in summer. A trail behind the falls provides a stunning panoramic view of the gardens, chapel, hotel building and Yusuichi Pond, making it a popular spot to take photos.
The view from behind Gojo Waterfall
A passage leads behind the waterfall from where you can enjoy a beautiful view of the gardens between falling water drops. In early summer, fireflies illuminate the habitat behind the waterfall even in rainy weather.