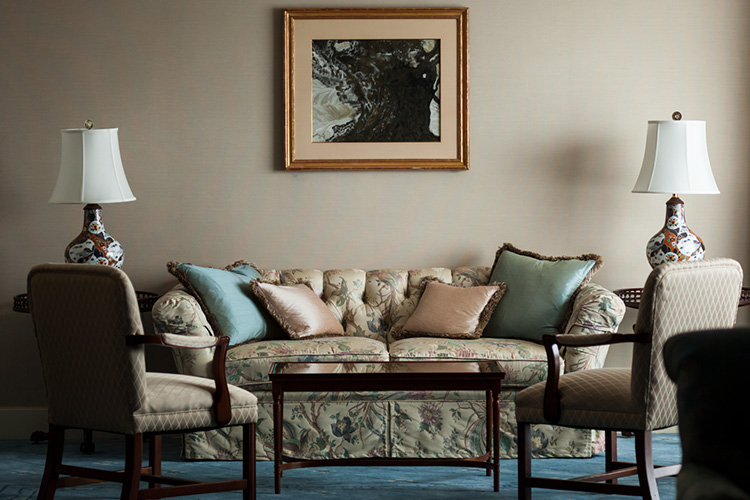 Accommodations
Breakfast
Start your day fresh with a western or Japanese breakfast served in your room.
Il Teatro Hotel Building 3F
6:30 a.m. to 10:30 a.m.
Alternative Breakfast
3,100 yen

Freshly squeezed juice or juice of the day
Panna cotta and chicken breast, mixture of 16-cereal salad and fresh vegetables served with sautéed spinach, smoked salmon and poached egg
Rice bread
Herb tea, freshly brewed coffee or tea

Premium Breakfast
4,800 yen

Freshly squeezed juice or sparkling wine
Seasonal salad, natural yogurt with tapioca and red beans
Eggs benedict served with black truffle and porcini mushroom-flavored Zabaione sauce
Poached egg ・English muffin ・Honey-baked ham
Green & white asparagus ・Spinach ・Smoked salmon
Freshly ground coffee, herbal tea, espresso cappuccino or royal milk tea
Petits fours
Miyuki Hotel Building 2F
7 a.m. to 10 a.m.
Shiosai
3,100 yen

Salmon and Grilled Vegetables in Sweet Vinegar
Pickled Plum, Small Dish of the Day
Japanese Poached Egg or Grated Yam
Boiled Vegetable Ohitashi
Simmered Eggplant or -Simmered Dish of the Day
Grilled Fish of the Day
Rolled Egg Omelet, Grated Daikon Radish, Salted Cod Roe
Steamed Rice or Rice Porridge
Pickles, Miso Soup
Fresh Juice
Room service
6 a.m. to 11 a.m.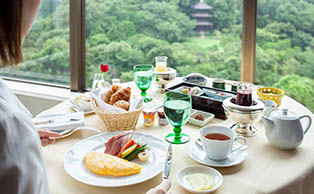 Reservations & Inquiries
Reservation desk
Phone: +81 3 3943-0996
(9 a.m. to 8 p.m.)