SDGsand Hotel Chinzanso Tokyo
An Everlasting Oasis
Hotel Chinzanso Tokyo welcomes guests with the long-cherished nature, culture, and hospitality of Japan.

In order to fulfill our mission of being "an oasis that exists for the good of each era," we strive for a future of lush greenery, pure waters, and flourishing life in all its forms.

By conducting business activities adhering to sustainable development goals, both our staff and guests can contribute to the realization of a sustainable future.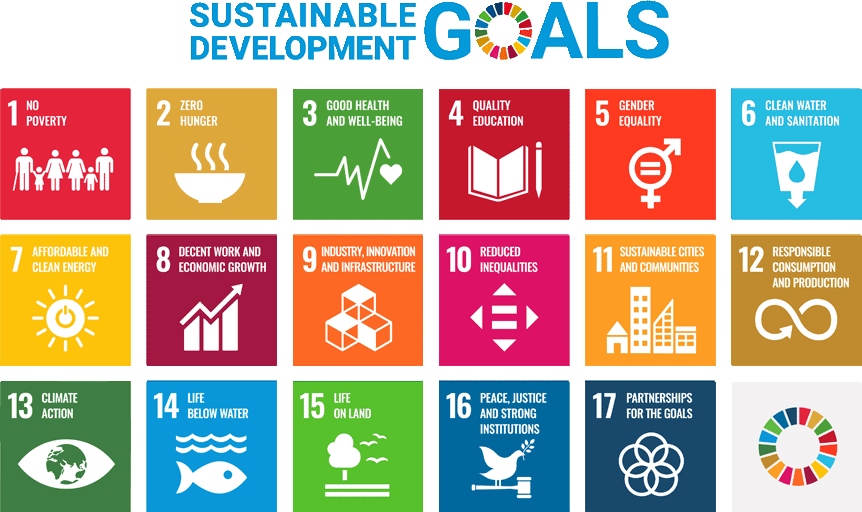 Within its business practices, Hotel Chinzanso Tokyo has unified its staff in placing a focus on environmental efforts and diversity efforts.
Environmental Efforts
Fun and Frugal, for the Good of NatureWe cooperate with guests and partner businesses in efforts including reduction of CO2 emissions, recyclable resources, waste reduction, and environmental preservation.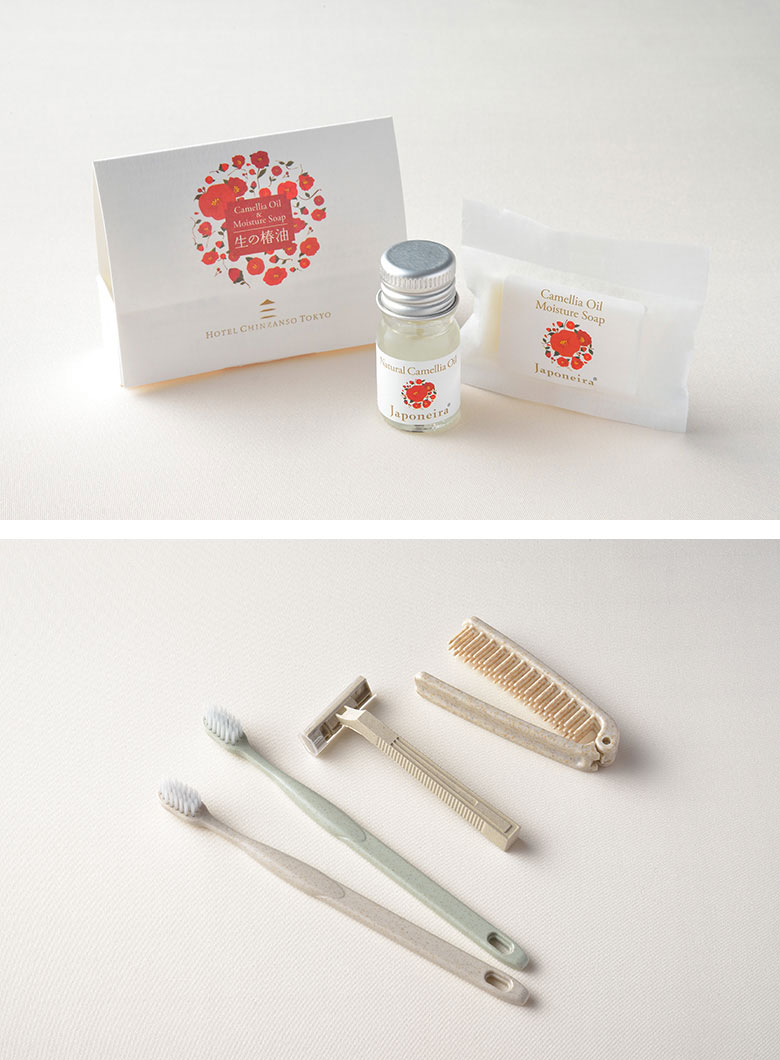 Reduction of Plastic Use
・Elimination of plastic straws
All of the hotel's plastic straws have been replaced by paper or biodegradable straws.
・Use of recyclable resources for guest room amenities
Use of plastic was partially eliminated in amenities beginning in April, 2022.
・Elimination of plastic in foundation amenity containers
The containers for foundation cosmetics have been changed to glass or paper (including recycled paper).
・Elimination of plastic in takeout cutlery
Plastic takeout cutlery has been changed to wooden cutlery, with some exceptions.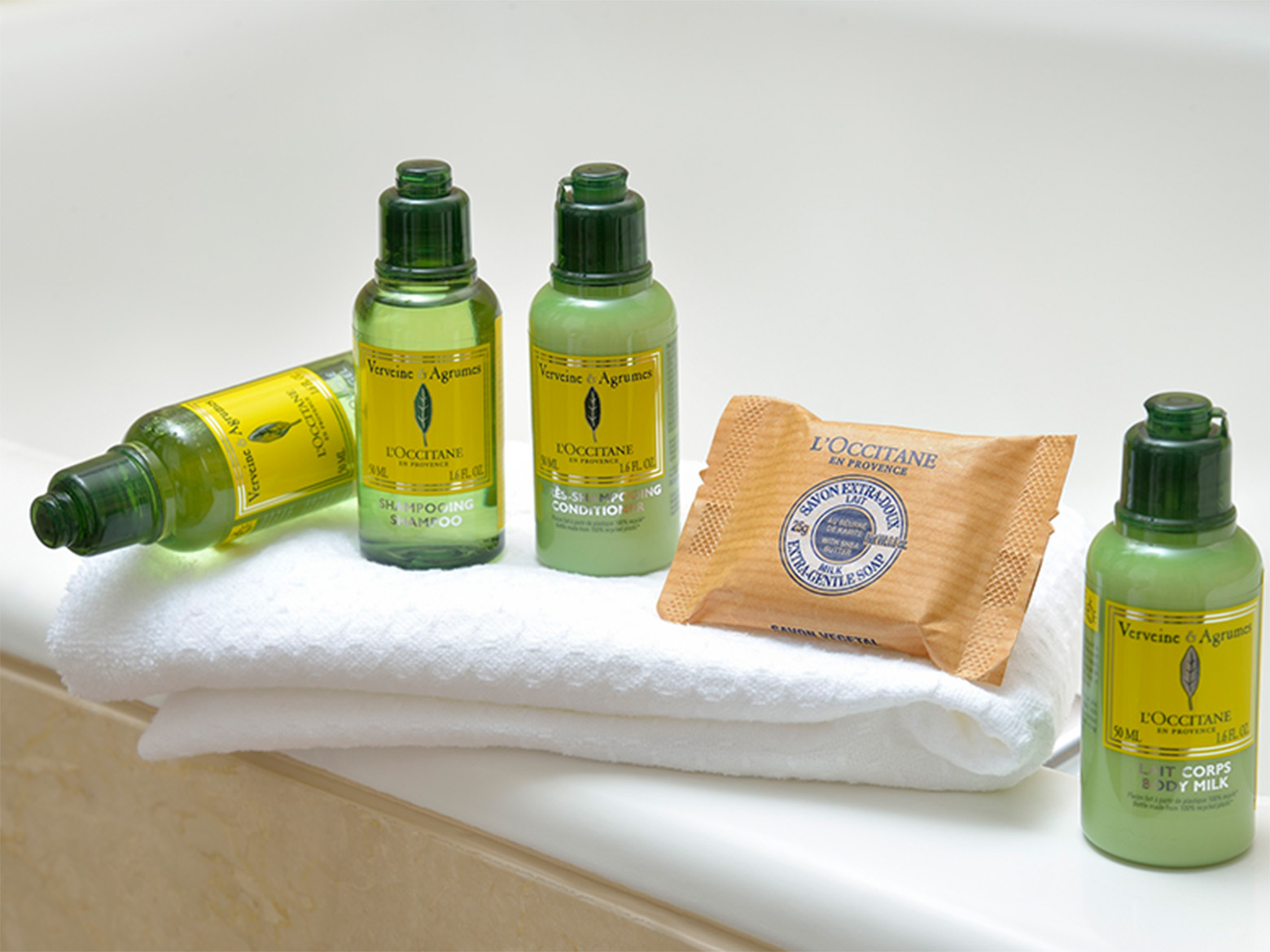 Use of Partners Realizing Recyclable Resources
・L'OCCITANE 100% R-PET bath amenities
The L'OCCITANE bottles used in guest room amenities are produced with no new plastic, and instead made from recyclable materials to be fully recyclable. We support L'OCCITANE's Green Program, in which empty amenity bottles are collected and recycled, by posting notices at all of our hotels.
・Reusable Nespresso coffee capsules
The aluminum Nespresso coffee capsules placed in guest rooms are perpetually recyclable.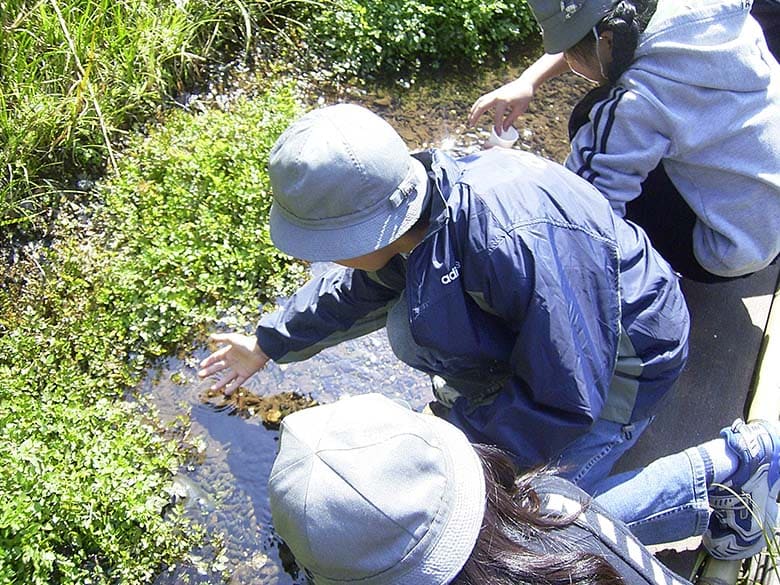 Environmental Efforts in the Garden
In our garden, we make use of the groundwater and water flowing in from the nearby river for environmental efforts in which our guests can view the flight of the fireflies each year, and instructional programs are held for children, teaching the importance of environmental preservation.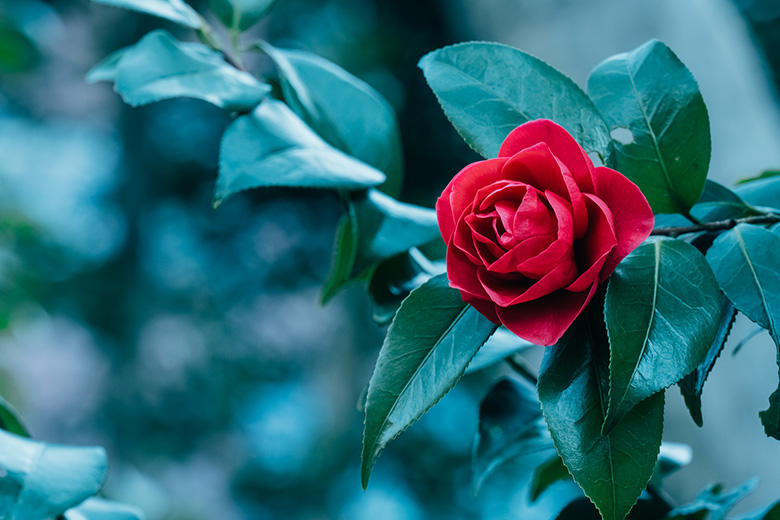 Support of Environmental Preservation Activities
・Red Carpet Project
In our hotel shop, we sell camellia tea made from camellias that bloom in the Kesen district of Iwate Prefecture, supporting the Red Carpet Project, which plants trees to restore areas damaged in earthquakes.
・#InsectCollection Donation
The Insect Collection was born around the concept that both children and adults could grow alongside insects. We support the efforts of the Insect Collection, in which a donation is made to an environmental preservation foundation when people post about their purchase on social media, by releasing exclusive Insect Collection products in our shop.
・Waters Revital Project
We hold collaborative events making use of upstream-swimming sweetfish, which the studies and efforts in southern Shikoku of the NPO Waters Revital Project, seeking to preserve Japan's pure waters, made possible.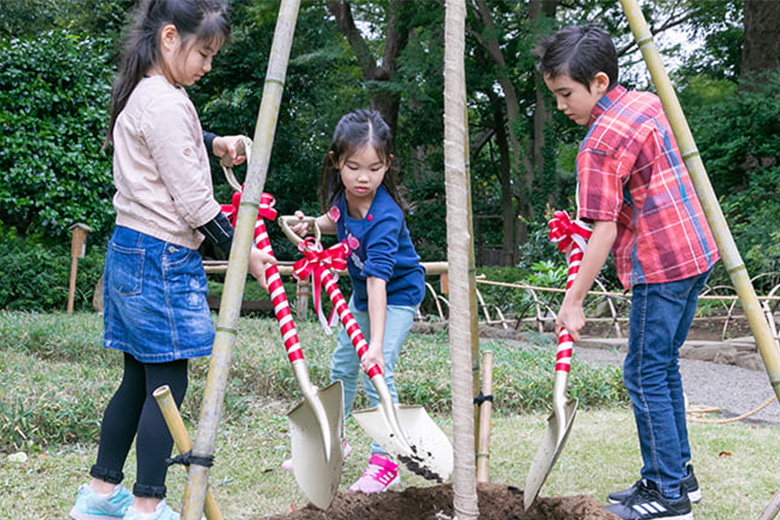 Tree Planting in the Garden
In an effort to preserve nature for generations to come, we recruit writings about experiences with nature, invite families with children to the hotel for tree-planting ceremonies, and have held a natural bonsai-making workshop since 2019.
Eco room cleaning for guests staying consecutive nights
For guests staying consecutive nights, we change bed linens every third day to help protect the environment.
If you want the linens changed more frequently, please indicate your intentions on a provided request card and we will meet your needs.
When you desire clean bath towels, please place used ones in the bathtub and we will exchange them with clean towels that day.
Together with guests, we will help protect the environment.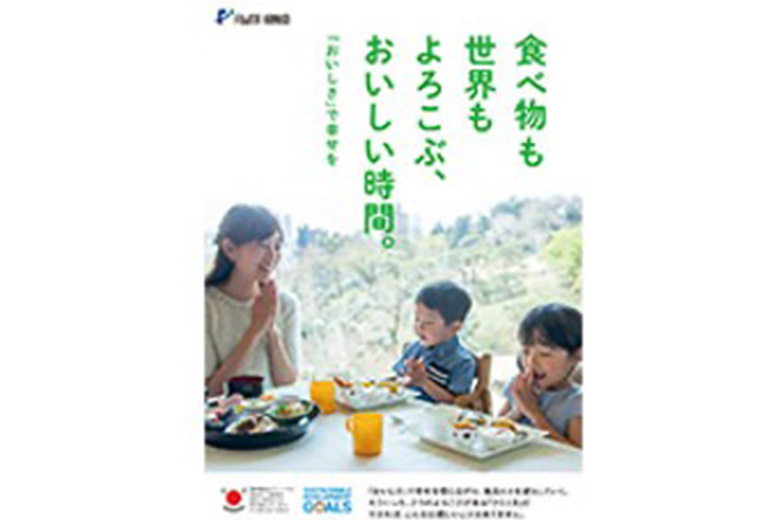 3010 Implementation
As a promotion to reduce food waste from banquets, we ask that guests eat at their seats for 30 minutes after their toast, and return to their seats to finish food from 10 minute before the end of the banquet. Posters for the policy are posted in the hotel around buffet events.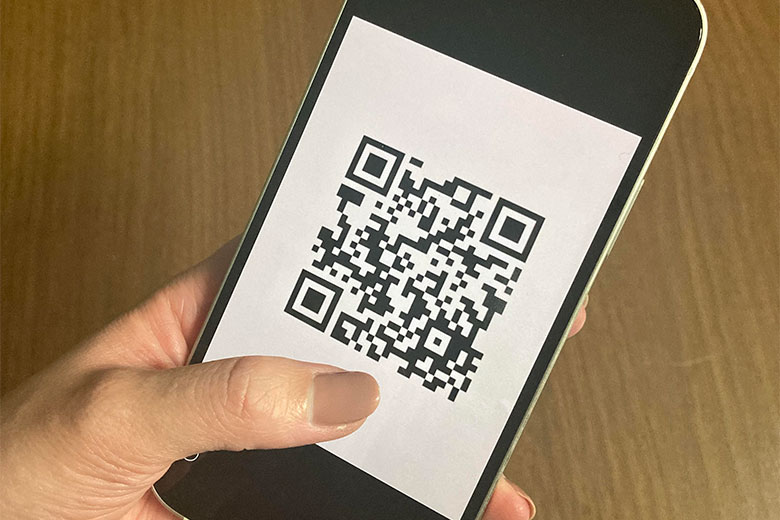 Reduction of Paper Use
We have greatly reduced the number of paper flyers and surveys used in the hotel, and implemented digital formats instead.
Diversity Efforts
Fun, Conscientious, and ConvenientWe cooperate with guests and partner businesses to realize a society that respects diversity and individuality.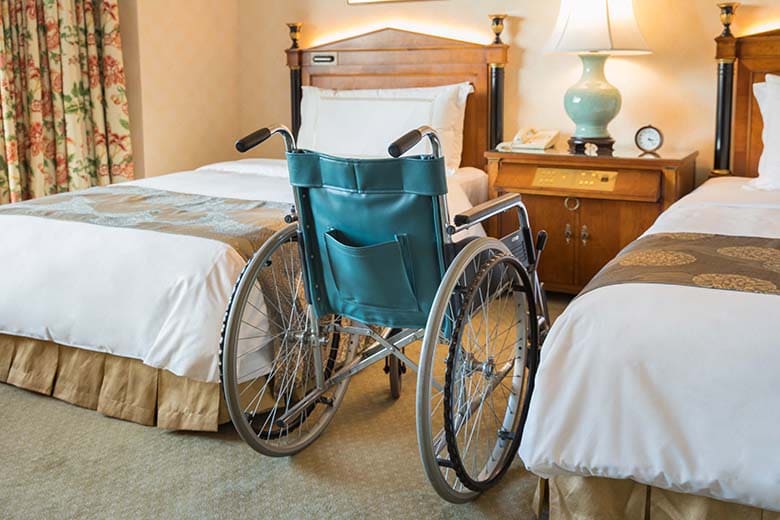 Universal Design Guest Rooms
We have made rooms available with connecting rooms allowing family and caregivers to go freely, space to place wheelchairs, and ramps and sliding doors, making stays enjoyable to all guests.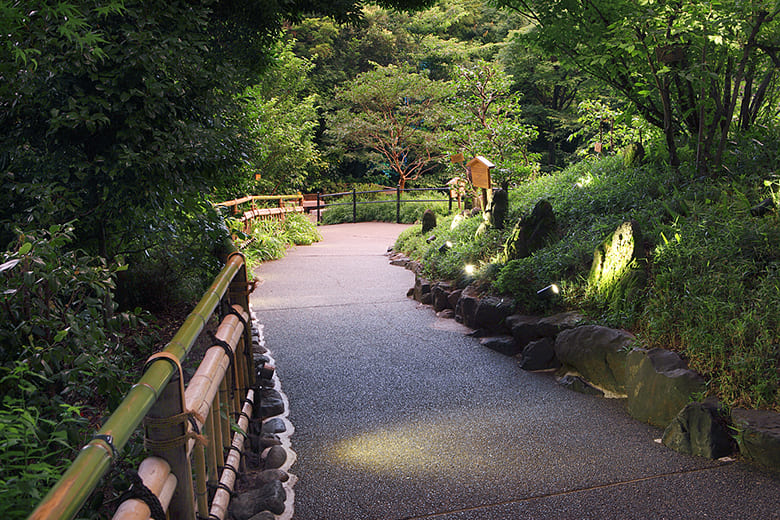 Barrier-free Garden
In addition to the inside of the hotel, 2/3 of the garden area has barrier-free access for wheelchairs. From infants in strollers to senior citizens, we strive to make the rich nature of the garden accessible to all.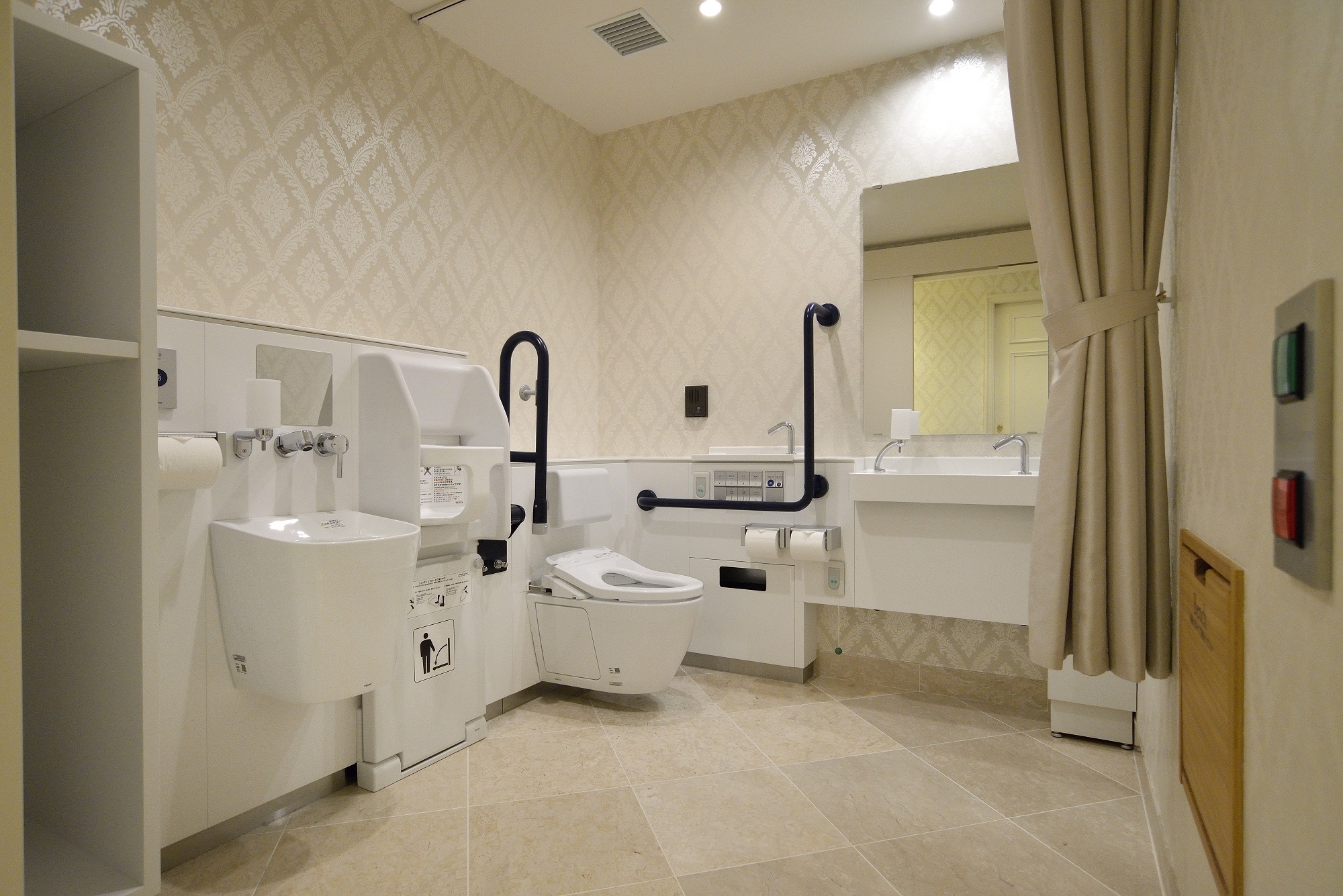 Increase in Multipurpose and Gender-free Restrooms
In 2022 we are increasing the number of multipurpose restrooms and gender-free restrooms in the hotel.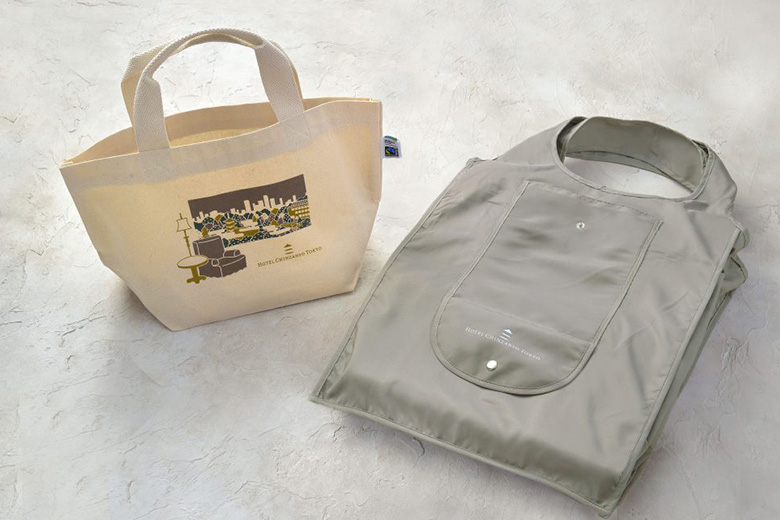 Promotion of Fair Trade
・Hotel-original Reusable Bag
We sell two exclusive reusable bags at our hotel shops which are made from certified fair trade cotton, and recycled polyester made from plastic bottle fibers.
・Dilmah Tea
By adding Sri Lankan Dilmah tea to the Afternoon Tea menu served at our lobby lounge, we support the activities of Sri Lanka's MJF Fund.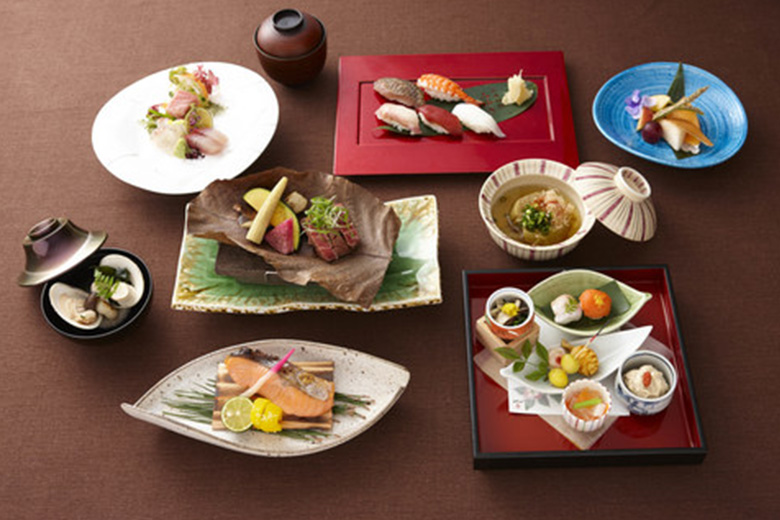 Gluten-free and Muslim-friendly Meals
By offering menus such as gluten-free kaiseki cuisine using no flour and halal-certified Muslim-friendly cuisine, we seek to provide an environment where all guests can feel welcome to enjoy our cuisine. We also provide prayer rooms in our staff office for Muslim staff members to make use of.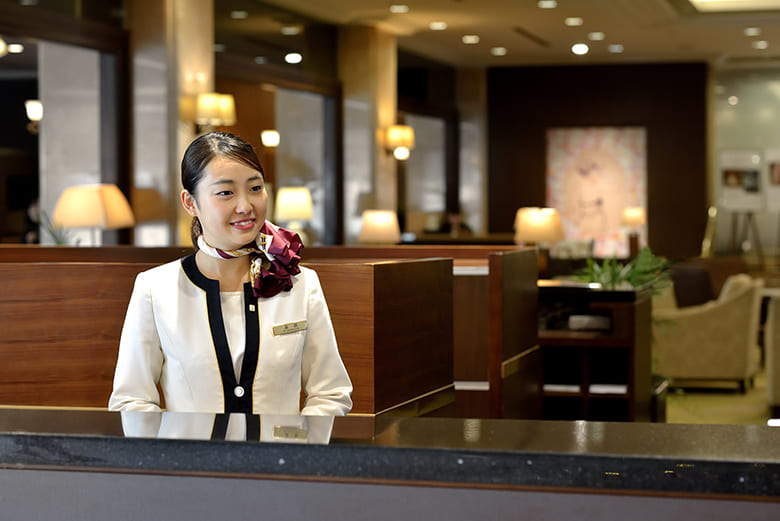 Thorough Staff Training
We hold yearly public training sessions in normalization and sign language competitions for all of our staff. By including a sign language category in customer service competitions, we have been able to raise the level of sign language techniques held by our staff.
We also provide English language instruction courses, which staff may learn from freely during work hours or other time.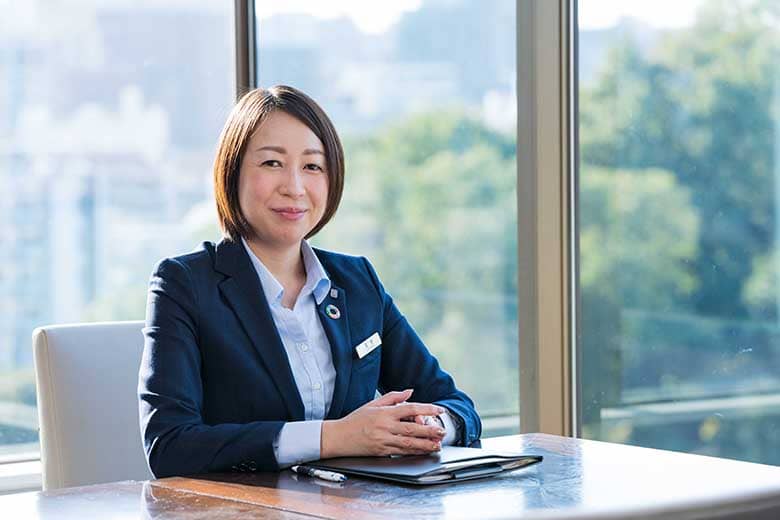 Promotion of Diversity and Women's Participation
We have established a Diversity Promotion Committee among our staff, and hold instruction sessions for female staff in training encouraging active participation.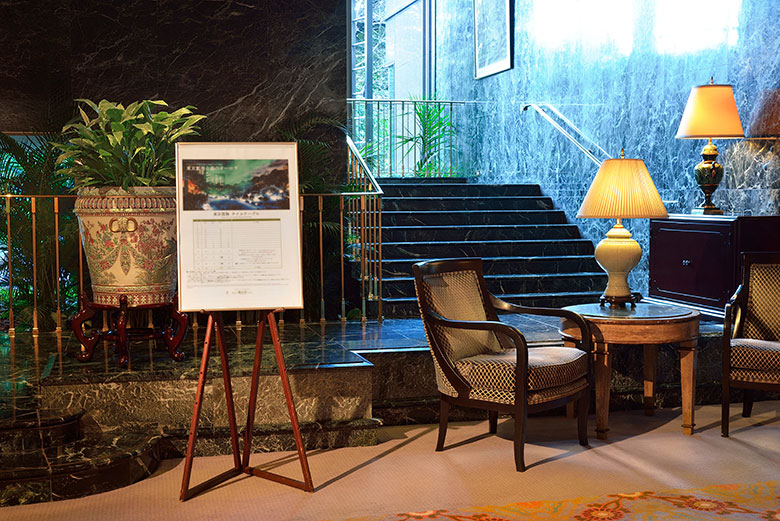 Bilingual Signage Standard
All of the signage and materials such as flyers placed in the hotel are displayed with a bilingual standard.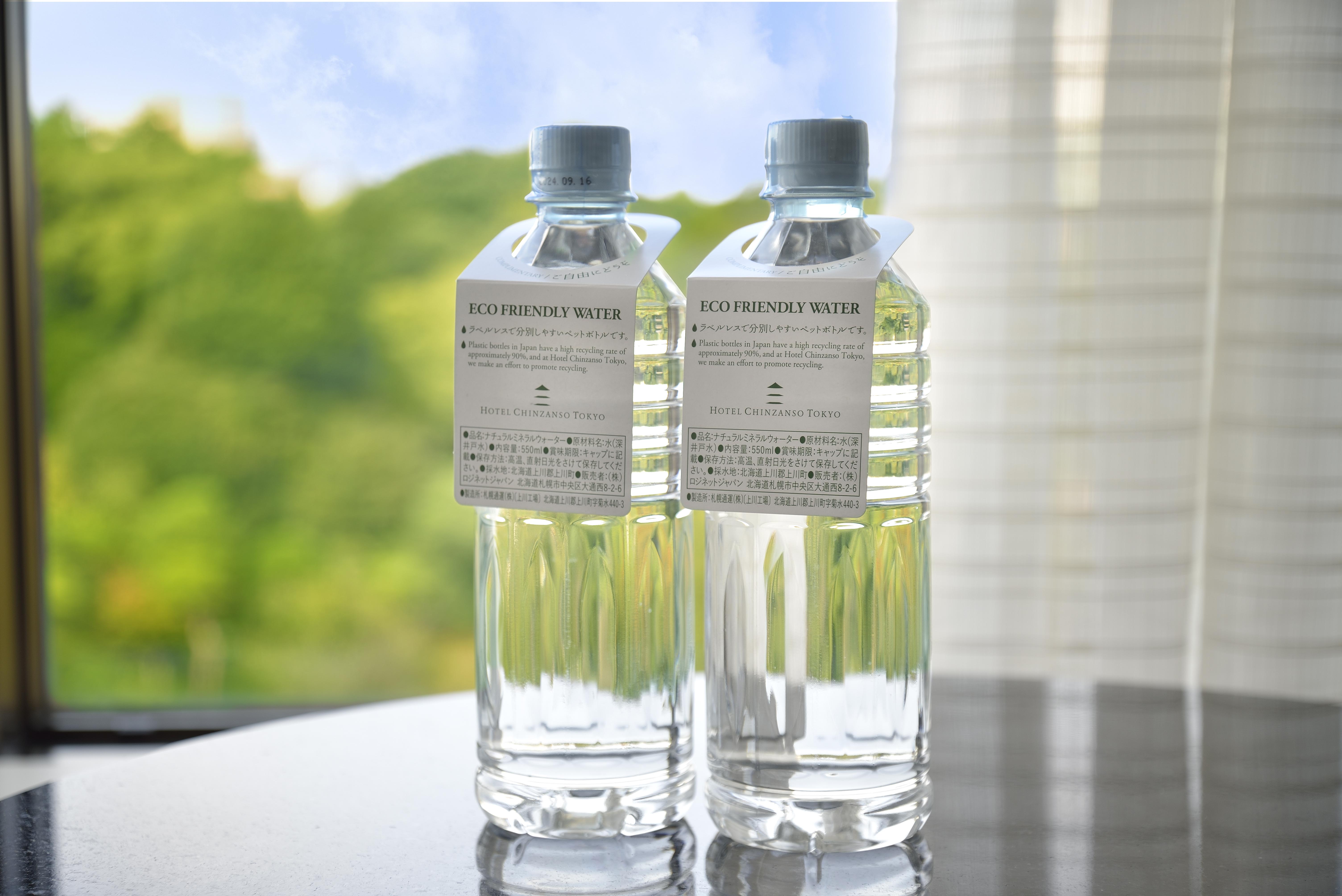 Label-free PET bottles
To promote recycling, we use label-free PET bottles that are easy to dispose of.