Winter Garden Spectacle: Forest Aurora and Wishing Star Anniversary Flash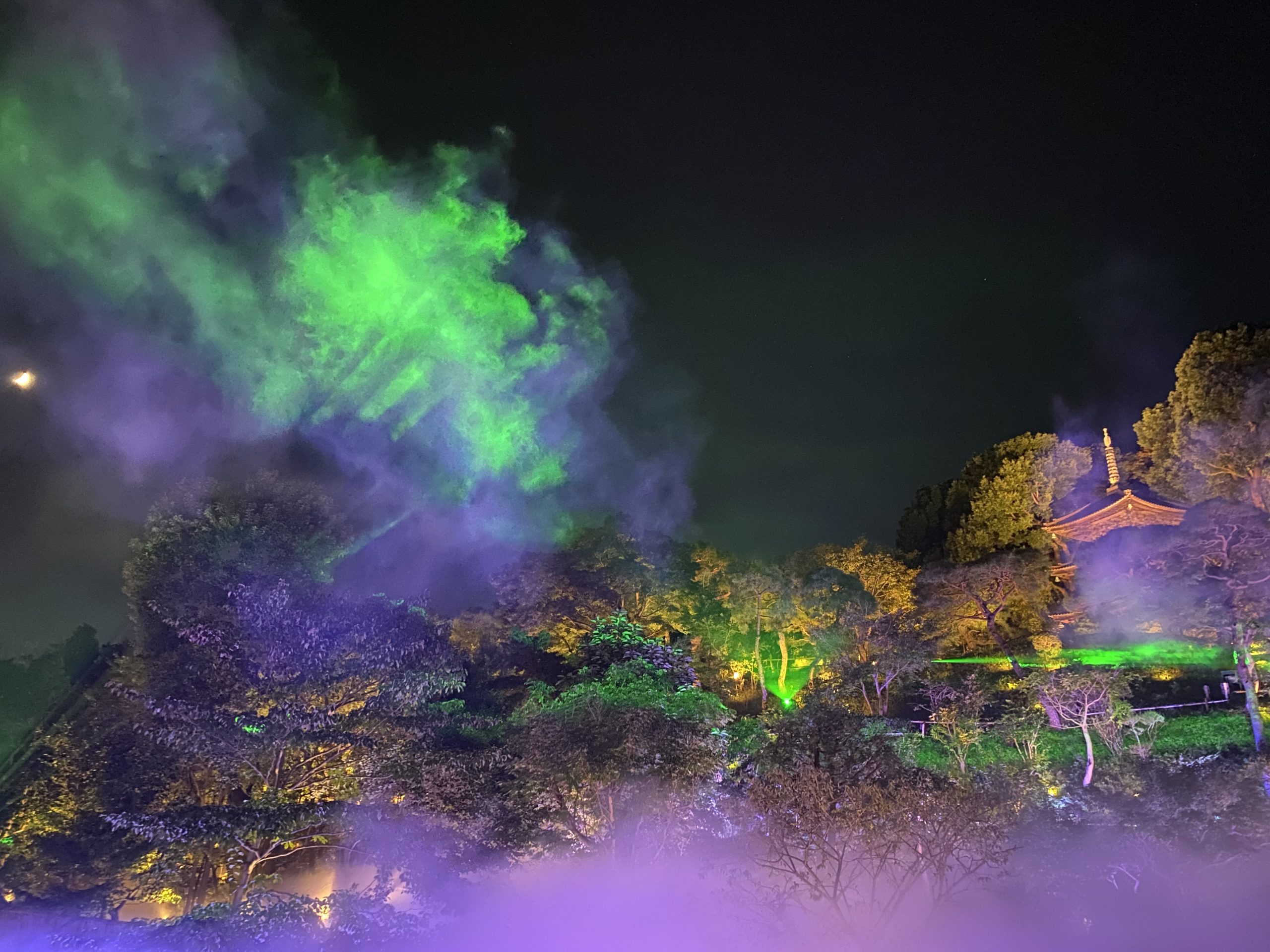 Dates: November 11th (Fri.) 2022 to February 7th (Tue.) 2023
To commemorate the anniversary of 70 years in business, Hotel Chinzanso Tokyo has created a garden spectacle recreating the glimmering light of the stars, "Starry Anniversary," as well as a light show based upon the aurora seen in Yellowknife, Canada, "Forest Aurora." Guests can marvel at the sublime mingling of the aurora and stars.
Hours: At 7:00 p.m., 8:00 p.m., 9:00 p.m., and 10:00 p.m. (4 times per night)
*At 7:30 p.m., 8:30 p.m., and 9:30 p.m., only the Forest Aurora is shown.
The Tokyo Sea of Clouds also occurs regularly.
Area: Within the garden, around Yusuichi Pond
Highlights: The view of the sky over the pond
The hotel also offers a special stay plan, Private Aurora Night, in which six groups per night can enjoy a private viewing in the garden after closing hours.
It's a perfect experience to share with someone dear to your heart.