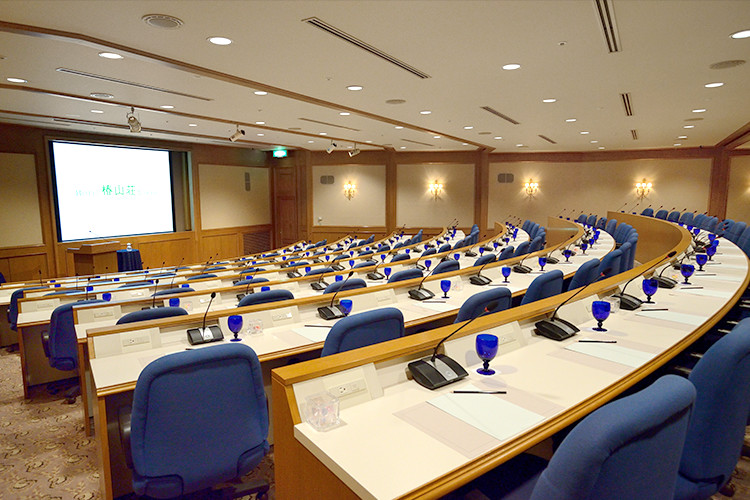 Banquets & meetings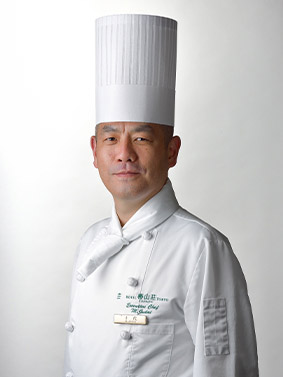 Executive Chef Masayuki Judai
In addition to traditional French cuisine, we offer diverse Japanese, Italian and Chinese cuisine that can be served at your request. Gorgeously arranged buffet style parties especially reveal the full range of our Japanese, western and Chinese dishes. Banquets serving Japanese-style French cuisine are also quite popular, as they combine the very best of East and West.
Western Cuisine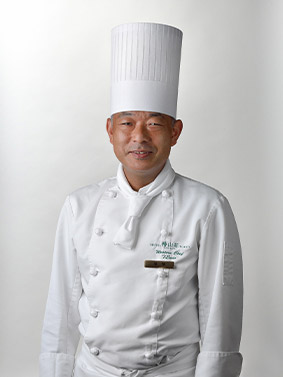 Senior Western Chef Toshiyuki Endo
Our western courses and buffets feature fresh seasonal ingredients in dishes expertly prepared based on French culinary basics. During breaks between meetings and parties, we serve cocktail food that adds color to any conversation. Please don't hesitate to make special requests because we have an abundance of recipes to satisfy guests of every age and nationality.
Pastries and Confections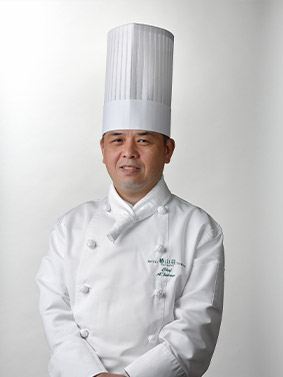 Senior Western Chef Atsushi Takagi
Hotel Chinzanso Tokyo's experienced patissiers can enhance any gathering with attractive and delicious pastries and confections. These include elegant desserts as course finales, diverse sweets for buffets, petit fours at receptions, and decorative pastries that brighten up any venue. Our signature dessert is New York Cheesecake, but we can prepare and tailor any imaginable dessert to meet your needs.
Japanese Cuisine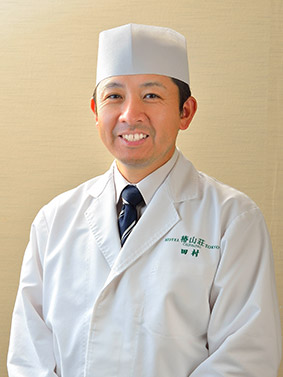 Senior Japanese Chef Masaaki Endo
At Hotel Chinzanso Tokyo, enjoy culinary traditions passed down for over half a century. Multi-course meals can be prepared for any number of banquets with seasonal ingredients that satisfy both Japanese and international guests. Depending on the type of banquet or meeting you prefer, any type of meal ranging from bento boxes to buffets can be served.
Chinese Cuisine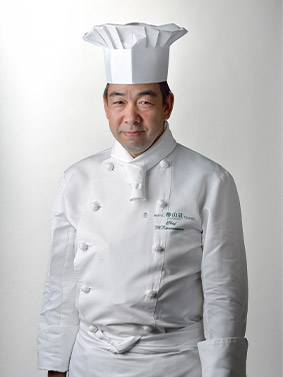 Senior Chinese Chef Masayuki Kawashima
Most dishes and courses prepared by Chef Kawashima contain his exclusive XO soy sauce, a secret family recipe that takes three days to prepare. Many of his dishes are also rare specialties concocted by special grade Chinese chefs, including soup-steamed Futteijan that requires a full week of attention. Legend holds it to be so delicious that even priests will gladly leap over moats for a bite. Qualified by All Nippon Yakuzen Association to offer medicinal recipe instruction, Chef Kawashima offers many dishes that can rarely be found anywhere else.
Japanese-style French Cuisine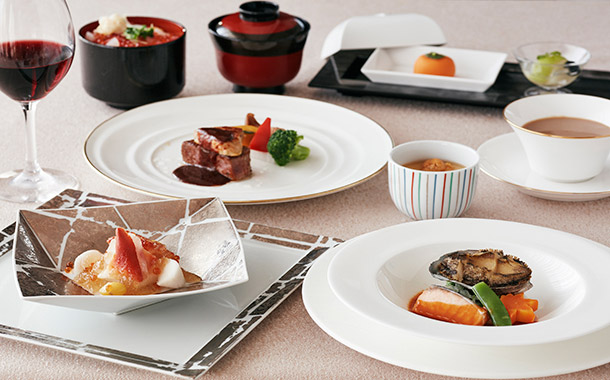 Hotel Chinzanso Tokyo's original French Kaiseki cuisine merges the best of authentic French cuisine and delicate Japanese techniques in delicious dishes that feature fresh seasonal ingredients and are well-received by guests of all ages.
Menu Options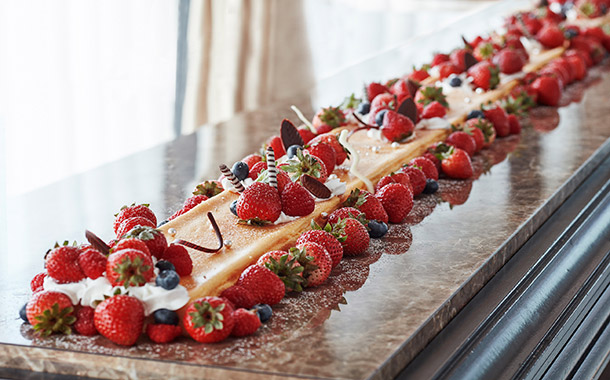 Numerous delicious options are available for banquets and meetings including sushi, roast beef, Cantonese duck and tempura – all freshly prepared before the eyes of guests. A wide range of desserts can also be ordered to add color to any event.
Reservations & Inquiries
Banquet reservation desk
TEL: +81 3 3943-7893
Weekdays: 9 a.m. to 6 p.m.
Weekends and holidays: 10 a.m. to 5:30 p.m.