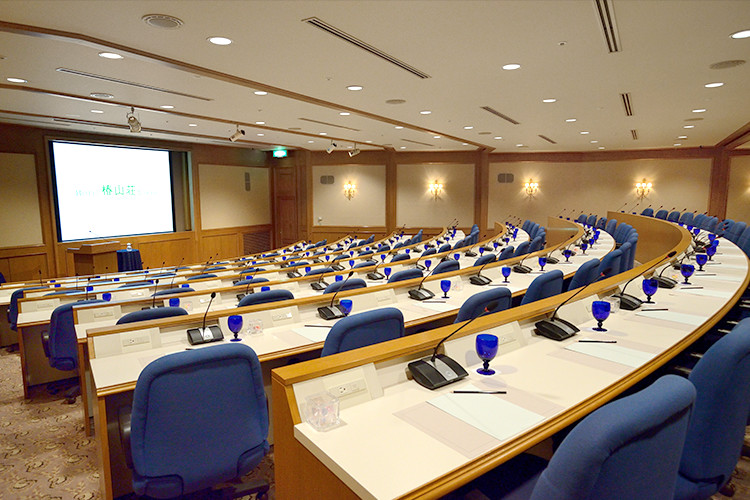 Banquets & meetings
TSUZUMI
Five separate rooms share the TSUZUMI name. They can be used for small meetings, friendly meals or short breaks while waiting for a nearby banquet room.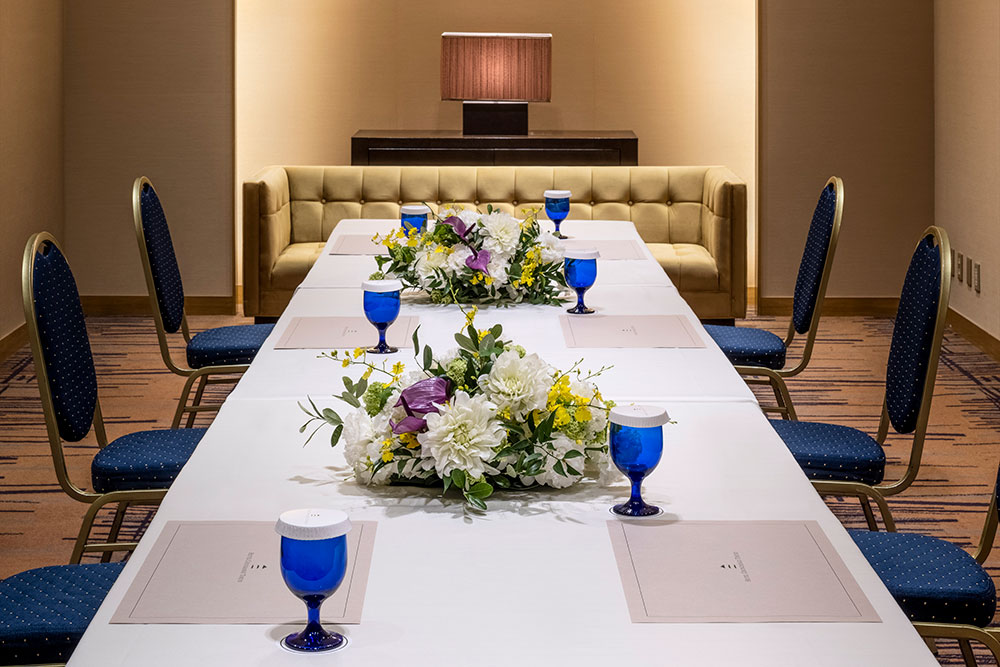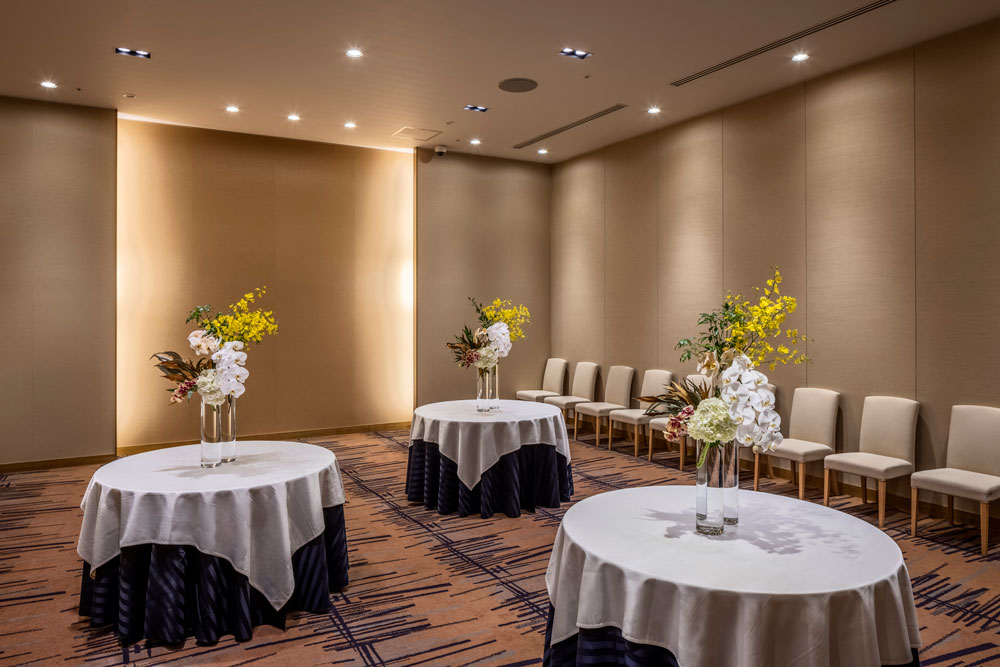 Location

Banquet Bldg. 4F
Size

TSUZUMI 1 & 2 (dividable): 145m2 (1,561ft2)
TSUZUMI 3: 126m2 (1,356ft2)
TSUZUMI 5: 69m2 (743ft2)
TSUZUMI 6: 44m2 (474ft2)
TSUZUMI 7: 40m2 (431ft2)
Ceiling height

3.5m
Capacity

Banquet style: 20
Buffet style: 50
Features

-
Internet access

Optical fiber cable FTTP 100 Mbps
All facilities
Large venues
Medium-sized venues
Small venues
Reservations & Inquiries
Banquet reservation desk
Phone: 03‑3943‑1171 (from abroad +81 3 3943-7893)
Weekdays: 9 a.m. to 6 p.m. | Wekends and holidays: 10 a.m. to 5:30 p.m.
(Weekdays: 9 a.m. to 6 p.m.)/(Wekends and holidays: 10 a.m. to 5:30 p.m.)