Meeting Package Plan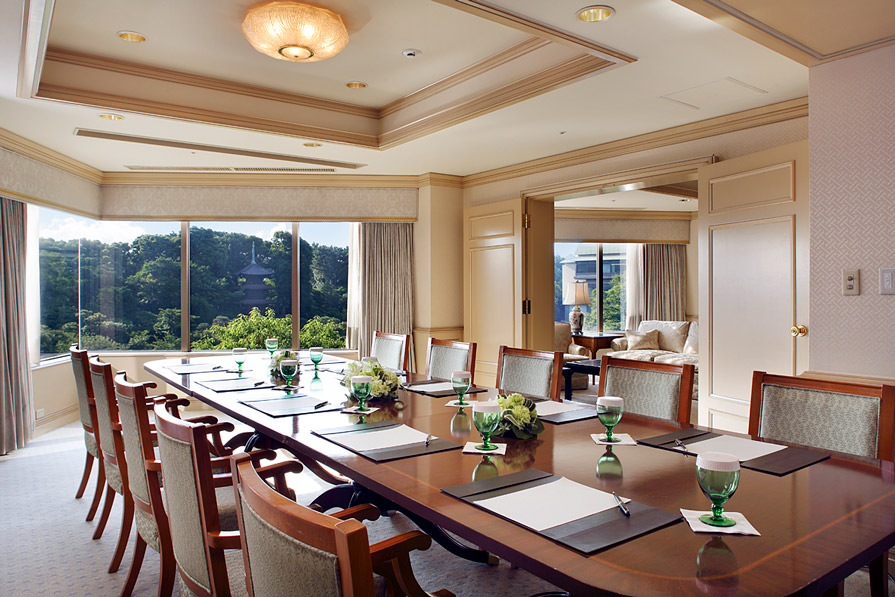 [For small groups] Enjoy fruitful meetings with warm hospitality and views of nature in our meeting rooms.
Ever-changing garden beauty serves as the backdrop in our elegant, naturally lit meeting rooms. Guests can soak up relaxing garden views during breaks, further contributing to the success of events.
Price
13,000 yen per person
Includes:
Room for up to 8 hours, boxed lunch, coffee service (one time), basic audio and lighting, consumption tax and service fee
Available hours
9 a.m. to 5 p.m.
(Weekdays only)
Number of people
5 to 23 people
Options
Whiteboard from 5,000 yen, flip chart from 3,000 yen, projector screen from 5,000 yen, projector from 50,000 yen, wireless LAN 10,000 yen
(Consumption tax excluded)
◆ Contact us if you would like to use this plan for more than 23 people.
◆ Please tell us you saw this page when you contact us.
Reservations & Inquiries
FAQ
Banquets & meetings
Banquet reservation desk
Phone: +81 3 3943-7893
Weekdays: 9 a.m. to 6 p.m.
Weekends and holidays: 10 a.m. to 5:30 p.m.