[For MICE and Groups] Haiku Experience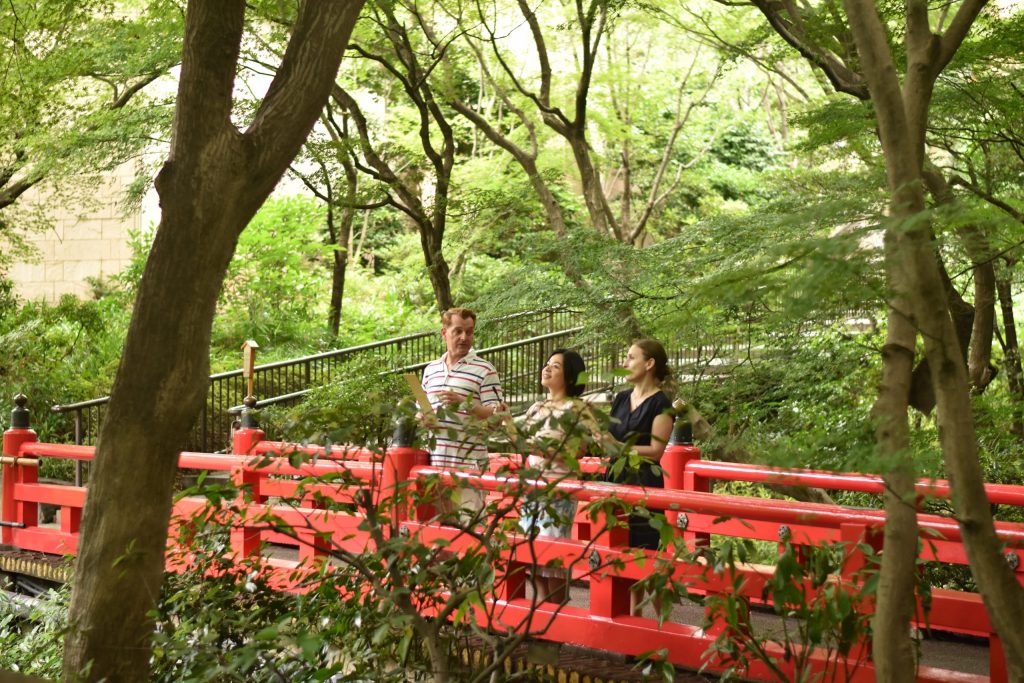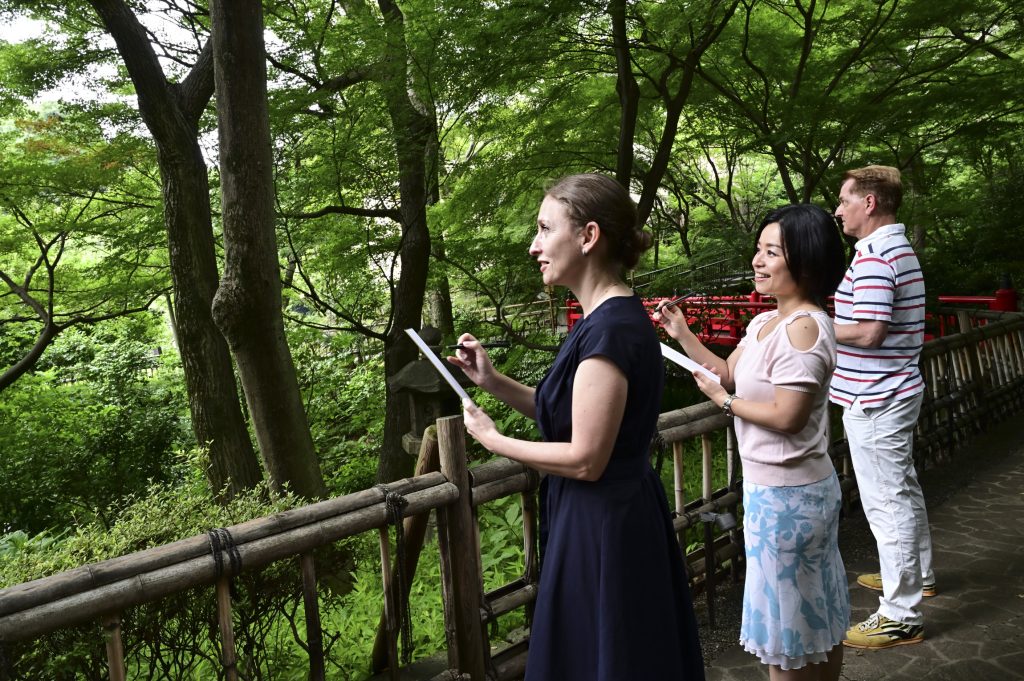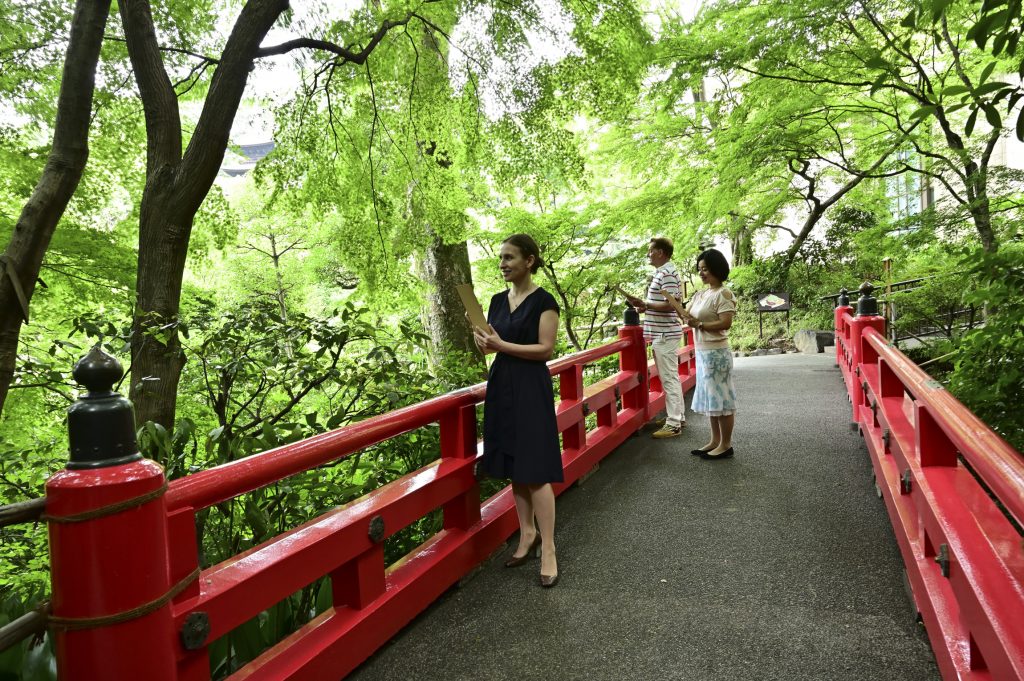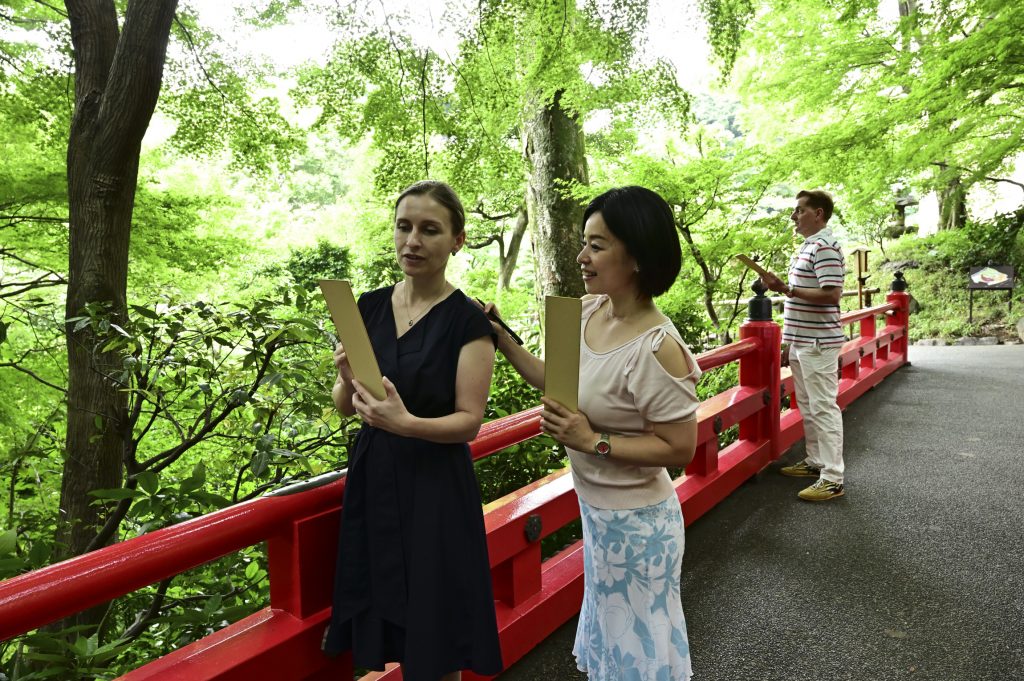 Read haiku as you stroll through the garden at Hotel Chinzanso Tokyo
Haiku, or Japanese poetry, is a modern art form that emerged in the 17th century, characterized by its  5-7-5 or 17 vowel structure.
This is a unique experience where participants can read haiku in this place where the famed Basho Matsuo once lived and created poetry.
Stroll through Hotel Chinzanso Tokyo's garden, which changes along with the seasons.
After receiving an explanation from an instructor, write down what inspires you with a pen, and read your haiku.
As haiku uses vowels, it can be incorporated into many languages.
This is an activity that is themed around the hotel garden and a renowned instructor. 
Dates
All year
*Excluding 12/31 to 1/4
*Reservations must be made up to 2 weeks in advance.
Time
Time   9:00 a.m. to 9:00 p.m. (Final start time)
Duration of experience 75 to 90 minutes
Price
Up to 2 people   33,000 yen
3 to 10 people  added cost for every additional person:14,300 yen
11 people or more  Estimates provided for the occasion
1 English interpreter  16,500 yen
Interpreters in other languages are also available. Please contact us for details.
A separate venue fee will be incurred (each banquet hall or Kinsui)
The venue fee will depend on the venue.
Please contact us for details.
*Prices include tax and service fee
*Please note that this is a special plan and other discounts or special offers cannot be applied.
Activity Content
Walk through Hotel Chinzanso Tokyo's garden, which changes its colors along with the seasons, as you read haiku.
First, you'll receive an explanation on how to write a haiku.
Once you understand the meaning of kigo, or words that symbolize or imply certain seasons, you'll be lead to the garden to gain inspiration as you walk through.
Finally, you'll return to your room and individually read each of your haikus.
Haikus will be written on a strip of paper and evaluated by an instructor.
You'll be able to take home the paper.
Cautionary Notice
All the equipment will be provided, so guests will not be required to bring anything.
Experience also available in English. An interpreter will need to be arranged separately. Please let us know at least one week in advance if you will require an interpreter.
Cancellation policy: 50% for one week before the date, 70% for two days before the date, 100% for a day before the date or on the day of