[For MICE and Groups] Karate Experience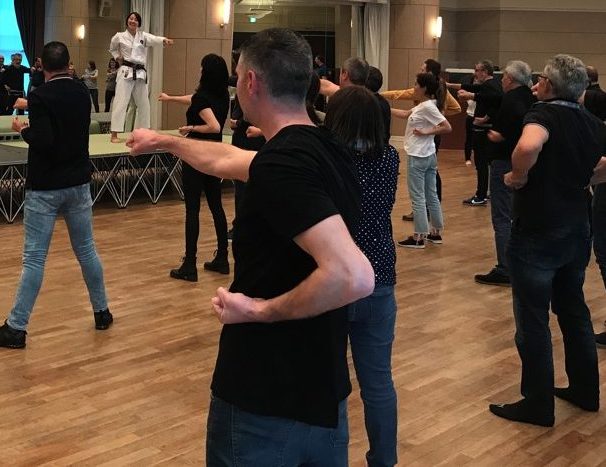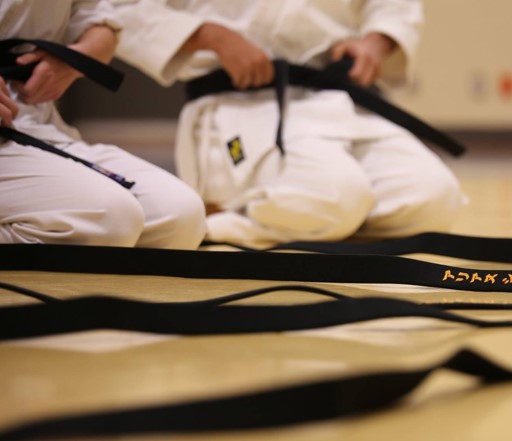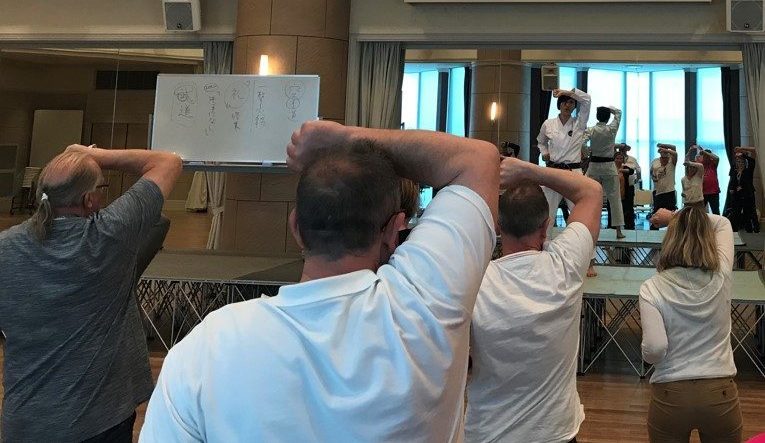 Learn the spirit of karate itself, "osu."
Karate is a martial art originating in Okinawa during the Ryuku Kingdom era, characterized by its strikes using the hands and feet.
There are various theories about the origin of Karatedo, but in general it is believed that the martial arts of mainland China were combined with Okinawa's unique martial arts (tea), and developed while being influenced by Japanese martial arts such as the Satsuma Jigen-ryu and Yugumo schools of Japanese martial arts.
The purpose of karate as a martial art is to train the mind and body through the acquisition of techniques to cultivate an attitude of respecting etiquette. Experience both physically and mentally the Japanese culture originating from Bushido, beginning and ending with respect.
Dates
All year *Excluding 12/31 to 1/4
*Reservations must be made up to 2 weeks in advance.
Time
9:00 to 9:00 p.m. (Final start time)
Duration 45 to 60 minutes *Simplified 30-minute experience course also available. 
Price
Up to 4 people  110,000 yen
5 to 20 people  added cost for every additional person: 17,600 yen
21 people or more Estimates provided for the occasion
Prices include consumption tax and service charge. A separate venue fee will be incurred 
1 English interpreter  16,500 yen
Interpreters in other languages are also available.
Option 1 gi: 7,700 yen
*You may take home your gi as a souvenir. 
A separate venue fee will be incurred (each banquet hall or Kinsui)
The venue fee will depend on the venue.
Please contact us for details.
*Prices include consumption tax and service charge.
*Please note that this is a special plan and other discounts or special offers cannot be applied.
Activity Content
In karate, In karate, the etiquette of greetings is very important, characterized by the saying that "karate greetings begin and end with 'osu'".
During the experience, you'll learn the spirit of osu and experience the kata (forms) while focusing on the power and core of your body.
1. Change clothes (if necessary)
2. Overview of the history of karatedo
3. Experience formal sitting, thrusts, kicks, receiving hits, leaning forward, basic movements, and five rounds of kumite sparring.
4. Commemorative photo and end 
Finally, those who wish to do so may experience breaking planks.
You may also watch a performance by the instructor.
*1 instructor for a group of up to 20 people. 
Cautionary Notice
All the equipment will be provided, so guests will not be required to bring anything. Please wear clothing that you can move comfortably in.
Cancellation policy: 50% for one week before the date, 70% for two days before the date, 100% for a day before the date or on the day of