[For MICE and Groups] Yosakoi Experience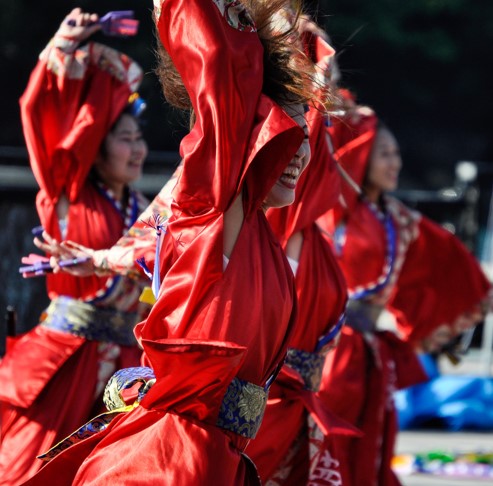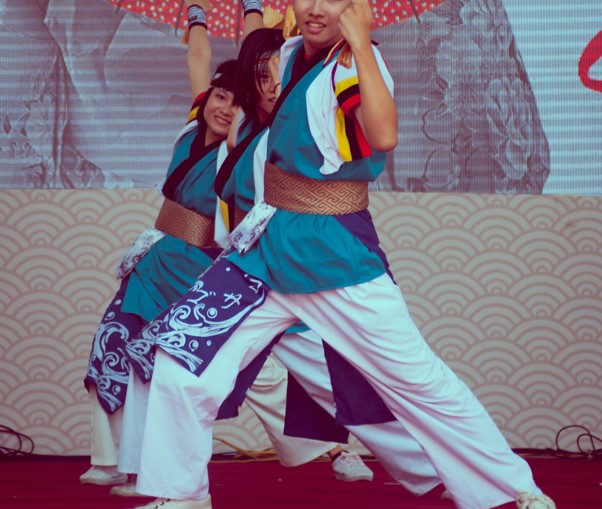 The "Yosakoi Festival" started from the folk song of Kochi "Yosakoi Bushi". Nowadays, it has spread all over the country and is one of the largest events for Japanese dance.
Dates
All year *Excluding 12/31 to 1/4
*Reservations must be made up to 2 weeks in advance. If you wish to rent a costume, reservations must be made up to 1 week in advance
Time
Weekdays 4:00 p.m.  to 9:00 p.m. (Final start time)
Weekends and holidays 9:00 a.m. to 9:00 p.m. (Final start time)
Duration  30 to 45 minutes
Price
Please contact us for details.
Activity Content
Experience menu [example]
After watching a performance by the instructors, participants will experience the following:
1・Brief overview of the history of Yosakoi dance
2・Introduction and practice of the different forms
3・Split into teams for a dance-off, followed by individual dancing performances
*Groups of up to 10 people will have 4 to 5 instructors.
Cautionary Notice
All the equipment will be provided, so guests will not be required to bring anything. Please wear clothing that you can move comfortably in.
Yosakoi makeup is also available to those who wish to wear it. Please let us know when you make your reservation.
*Prices included in the experience fee. 
Cancellation policy: 50% for one week before the date, 70% for two days before the date, 100% for a day before the date or on the day of
What is Yosakoi?
Yosakoi is based on the following rules.
・Narimono: Hold naruko (clappers) in the hands, making sounds as you dance. 
・Music: Local traditional folk songs or regional songs are arranged into 5 minute pieces to which dancers dance to. 
・Costumes: Teams wear original costumes with a Japanese design. Some teams include fast costume changes as part of their routines. 
・Makeup: Performative makeup, such as for kabuki, Japanese dance, and ballet, or variations of these, as well as face painting is common. 
・Routine: Each team has a group performance with a unique choreography (stage performance or parade performance).