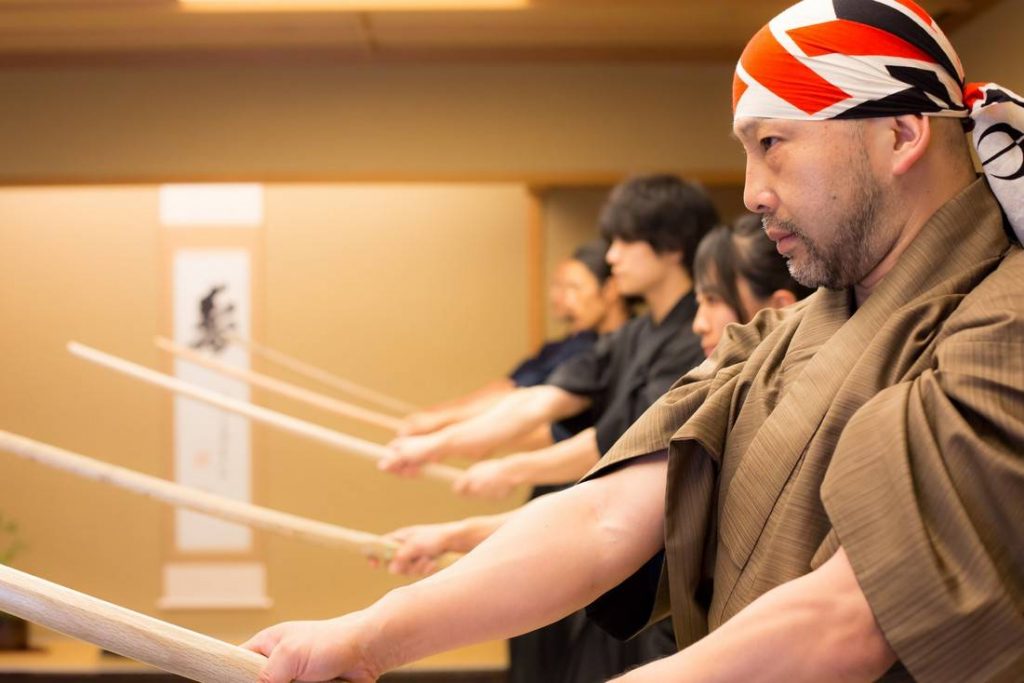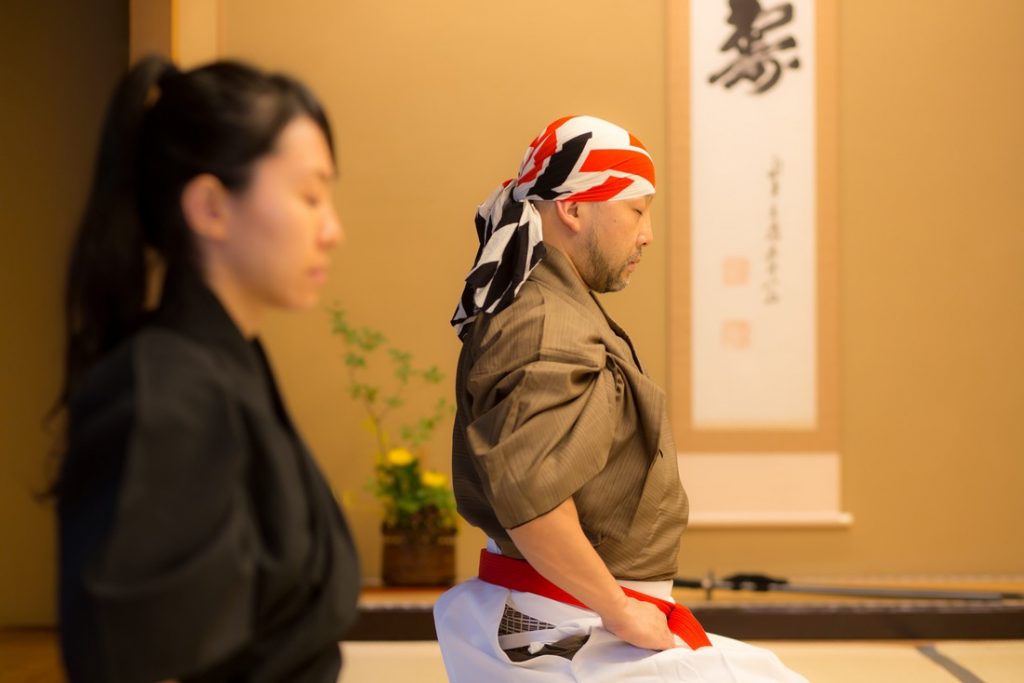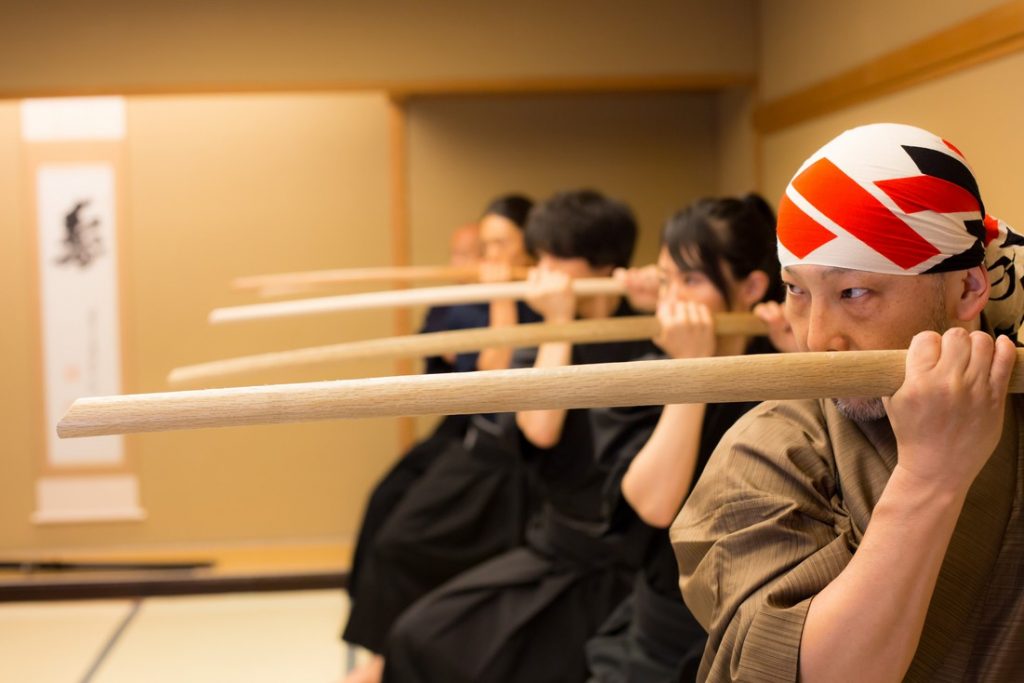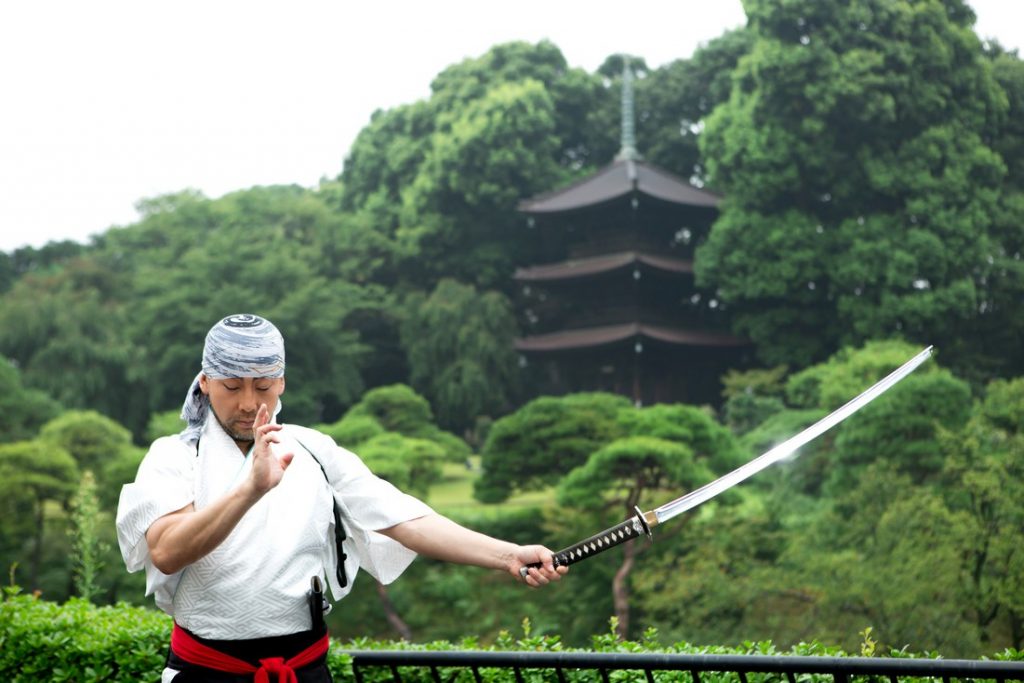 "Be a samurai!" A thrilling Japanese cultural experience from Tetsuro Shimaguchi's "Kengishu-Kamui" sword troupe
This is more than a mere experience. It's a tour de force that allows you to feel the spirit flowing through Japan and become a Samurai.
Tetsuro Shimaguchi, who handled choreography for the Japan section of Kill Bill Vol. 1 in addition to playing Miki of the Crazy 88, brings you two programs that allow guests to feel the spiritual essence found within the martial and traditional arts that have existed in Japan since time immemorial. With "Be a Samurai" as a slogan, Hotel Chinzanso is proud to offer guests the opportunity to experience this world-class experience.
Date:
Through December 25th, 2021 (Weekdays only)
Time:
There are two plans available with differing schedules.
*Both plans are limited to staying guests only.
Choose from one of the following time slots:
①10:30 a.m. to noon or ②2:30 p.m. to 4:00 p.m.
Plan 1. Samurai Workshop
Learn actual sword techniques while enjoying a lecture on traditional Japanese notions of beauty in form and spirituality.
Price
2 to 5 guests
90,000 yen
For each additional guest after the fifth
+12,000 yen
Required Time
Roughly 90 minutes
Included
●Samurai costuming (if so desired)
●Lecture on the spiritual philosophy and teachings of bushido
●Swordsmanship lesson
●Photo shoot
Note
・English-language workshops are also available.
・Please make reservations a week in advance.
Plan 2. Private Samurai Show
After partaking of fine Japanese cuisine, enjoy a performance of stunning samurai feats unfold privately before your eyes.
Price
2 guests
700,000 yen
Each additional guest
+25,000 yen
Children under the age of 12
+15,000 yen
Required Time
Roughly 120 minutes
Included
●Multi-course Japanese dinner (90 min.)
●Live performance by Kengishu-Kamui (30 min.)
Note
・Please make reservations a month in advance.
FAQ
Q1. What should I wear?
A1. If you are going to wear a kimono, please bring a T-shirt to wear underneath the kimono.
Q2. What kind of shoes do I need?
A2. The workshop is held on a tatami floor, so you'll have to take off your shoes.
About Kengishu-Kamui, led by Tetsuro Shimaguchi
Founded in 1998, Kengishu-Kamui is a group of "Samurai Sword Artists" that merges the beauty of form, theatrics, and martial arts. Besides performing shows in Japan and appearing in movies, plays, and other events, the group has also lent its considerable talents to helping with sword choreography and direction. Since its formation, Kengishu-Kamui has performed across America, and its leader, Tetsuro Shimaguchi, has done extensive work overseas after handling choreography for and performing in Quentin Tarantino's 2003 film "Kill Bill: Vol. 1" (as Miki of the Crazy 88). Using "KENGIDO," the group's original samurai method, the group has opened dojos in Japan, America, and Europe, and is frequently featured in overseas media, transmitting the Japanese cultural concept of the samurai worldwide.
Reservations & Inquiries:
Phone: +81 3 3943-1111