[Japanese Restaurant Miyuki] Gluten-free Kaiseki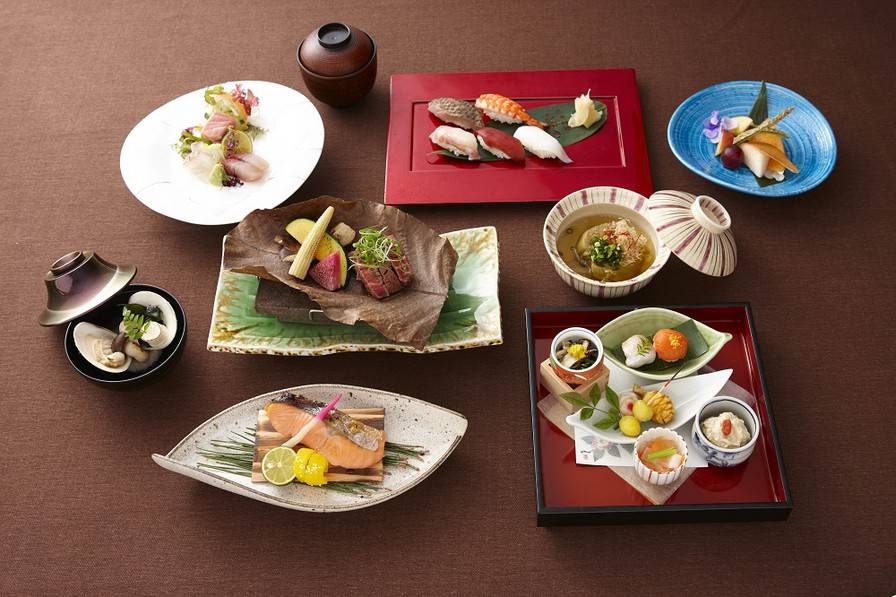 This special gluten-free kaiseki course is made without any wheat whatsoever.
The meal uses soy sauce made from rice in place of standard soy sauce.
Period:
Year-round
*Excluding January 1st through January 3rd
Hours:
5:30 p.m. to 9:00 p.m. (last order)
Price:
14,400 yen
* Prices include consumption tax, but a service charge will be collected separately.
Menu:
Appetizers:
Five Kinds of Appetizers  (Soft Tofu Skin, Marinated Vegetables in Sweet Vinegar, Round Sushi, etc.)
Soup:
Clear Soup with Clam or Grilled Fish, Tofu, Greens, Mushroom and Japanese Sansho Pepper Leaf
Sashimi:
Three kinds of sashimi of the day with garnishes
Simmered dish:
Simmered Eggplant, Seaweed, Threaded Dried Fish Flake, Scallion and Threaded Dried Chili Pepper
Grilled dish:
Salted grilled fish of the day, garnish
Special dish:
Japanese Kuroge Wagyu Beef Sirloin Steak 60g, Grilled Vegetable
Sushi:
Five kinds of sushi, miso soup
Fruits:
Assorted fruits
*Contents may be subject to change based on availability.
*We only use rice grown in Japan for all our dishes.
Reservations & Inquiries
Reservation desk
Phone +81 3 3943-5489