Sustainable Stays at Hotel Chinzanso Tokyo | Indulge Responsibly in Japan's Capital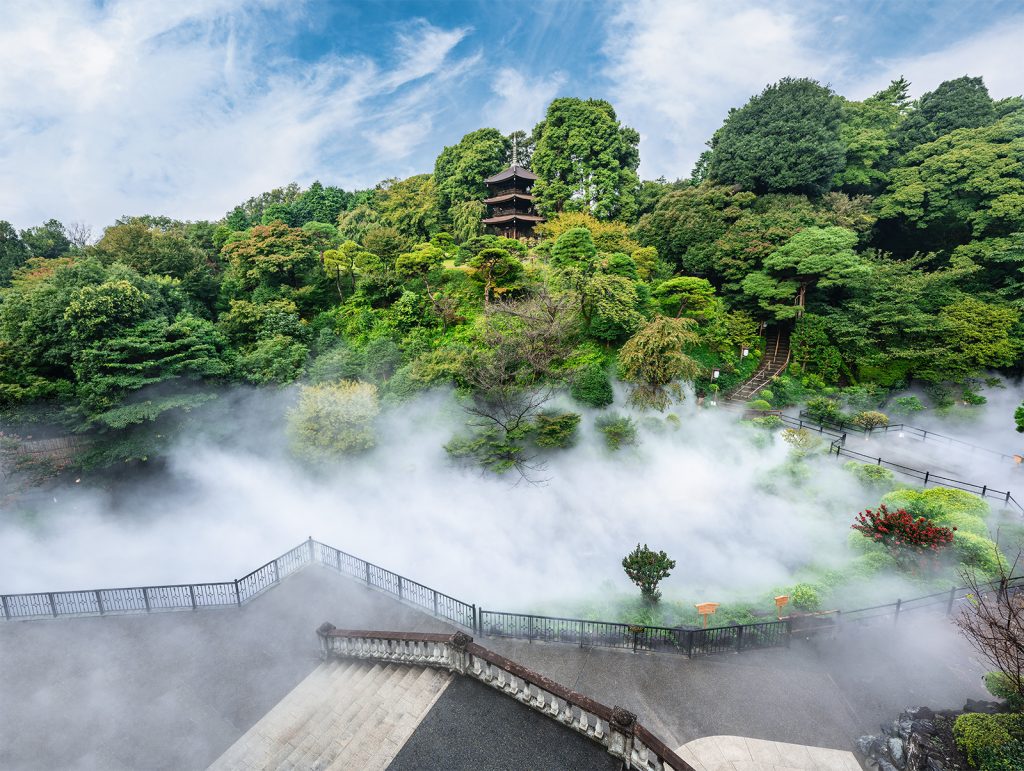 At Hotel Chinzanso Tokyo, we're not just committed to providing an exceptional stay, we're dedicated to making a positive impact on the world. Our mission is to be a sanctuary of luxury that evolves with the times, harmoniously coexisting with nature and fostering an inclusive society. 
This pursuit is deep-rooted in our history. ︎In 1878, former Prime Minister Aritomo Yamagata designed a garden and named it "Chinzanso." Unfortunately, most of the garden was lost to air raids in 1945. 
Wanting to create a green oasis in devastated postwar Tokyo, the hotel planted more than 10,000 trees in the garden and reopened as a garden restaurant in 1952, celebrating its 70th anniversary last year.
Discover how choosing to stay at Hotel Chinzanso Tokyo is not just choosing luxury, it's choosing to take one step towards a better world. 
Our commitment to sustainability
We've taken significant steps to reduce our environmental footprint, from minimizing the use of plastic straws, amenity containers, and disposable cutlery, to offering room amenities in recyclable glass or paper containers.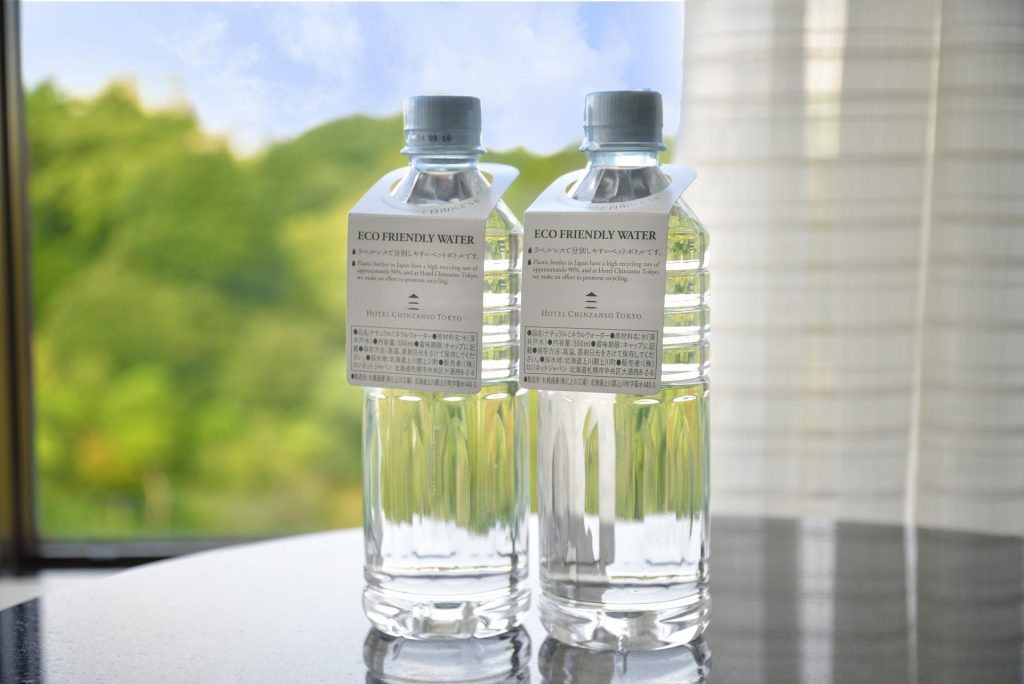 We've also introduced label-free PET bottles to make recycling easier. In Japan, PET bottles are widely recycled – in fact, 88.5% are recycled, as opposed to 18% in North America (Japanese). Given that the recycling rules are relatively stringent, requiring that consumers separate the bottle from the cap and label, the use of plastic film-free packaging makes recycling even simpler. 
For guests staying multiple nights, we offer an eco-friendly room cleaning service. By changing bed linens every third day and bath towels only upon request, we're able to conserve water and electricity. 
We're also committed to reducing food waste, a key factor in achieving sustainable consumption and production patterns. Inspired by Nagano's "30/10 Movement", we encourage guests to fully enjoy their meals and finish everything on their plates. This policy is proudly displayed in our banquet halls.
Our sustainability programs extend beyond our hotel walls. We're proud partners of the Red Carpet Project (Japanese), selling camellia tea made from camellias grown in the Kesen district of Iwate Prefecture. A portion of the revenue is used to plant camellia trees in the region, contributing to both environmental restoration and local employment.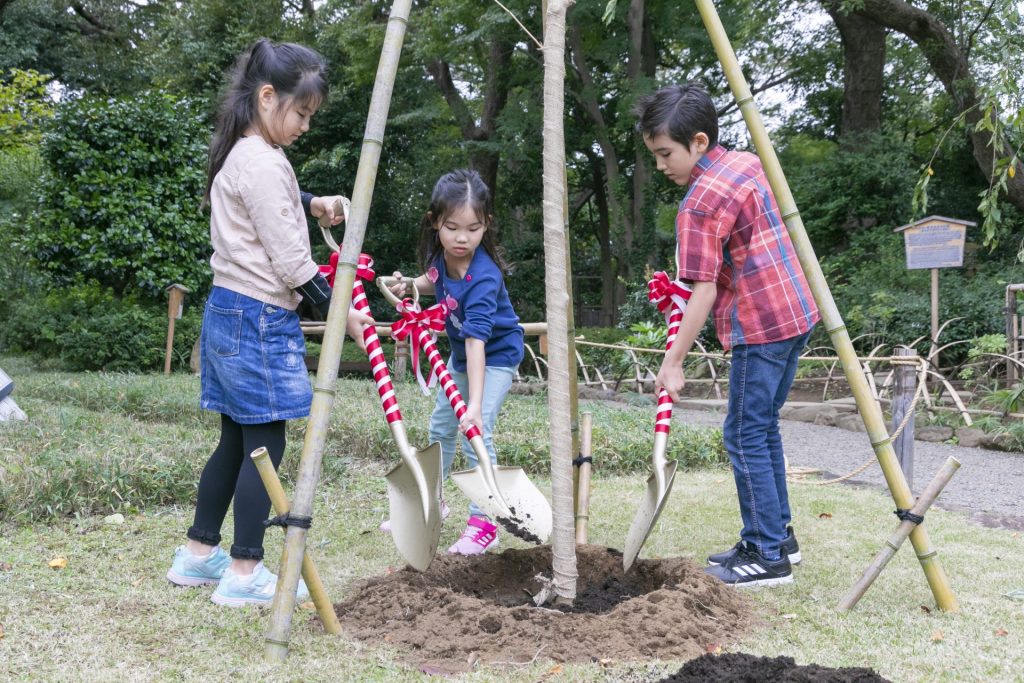 We also offer a carbon emissions offset program, allowing guests to contribute to global environmental goals during their stay. This innovative program leverages the certified J-Credit scheme and allows guests to offset up to 15 kilograms of carbon dioxide emissions per night for a small fee.
To opt in to the program, guests can simply add on the 'Offset Stay Certificate' when booking. 
Join us on our journey toward a greener future
Immerse yourself in Chinzanso Garden, surrounded by lush greenery and seasonal flowers, the soothing sounds of the stream, birds, and wind. You'll understand our mission to preserve this oasis for future generations. As a guest, you become our partner in creating a more sustainable society.
By selecting Hotel Chinzanso Tokyo, you choose luxury, sustainability, and ultimately, a better world. To make a reservation, please visit our website. You can find out more about our sustainability and inclusion practices on our blog.