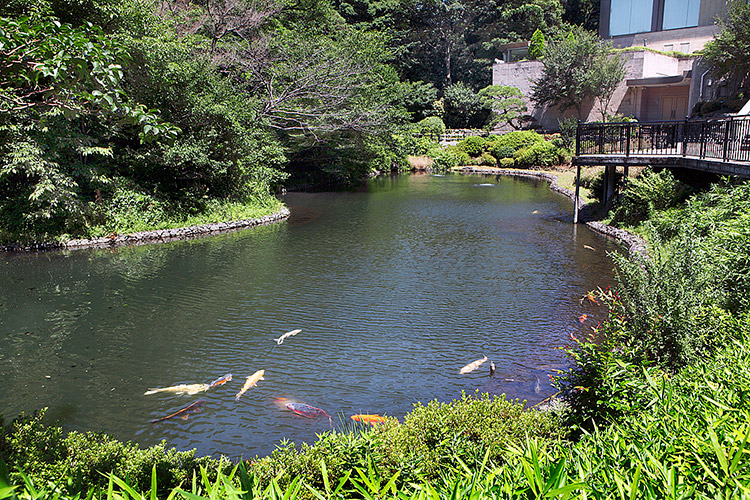 Gardens
Garden Walk 3
Yusuichi Pond⇒ Kabuki-mon Gate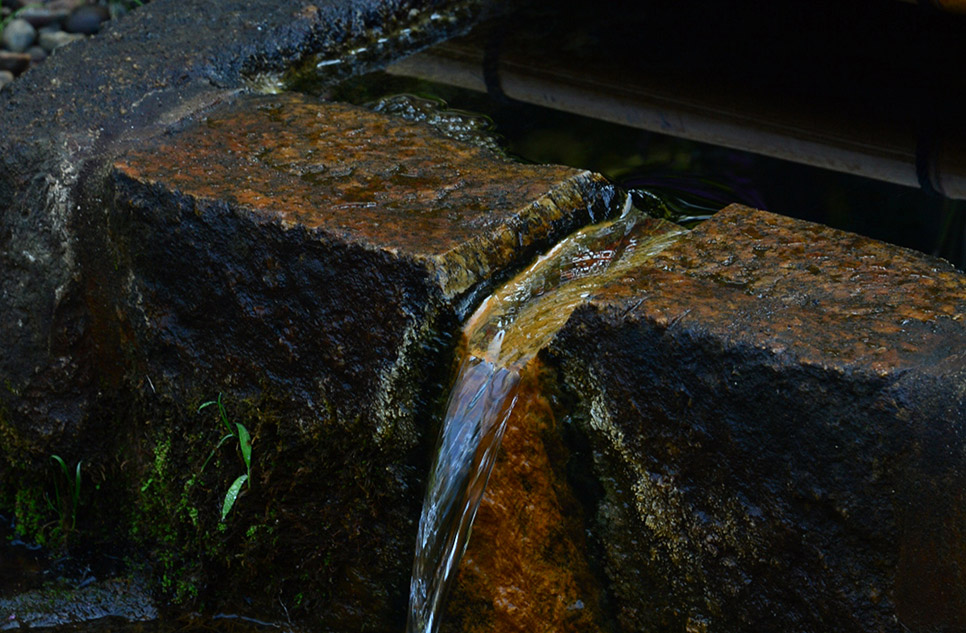 16 Kokosei Well
The spring water from this well has long been renowned as Tokyo's finest. In early summer, the area is surrounded by colorful iris and hydrangea.
Great Kanto Earthquake relief
The well was made public following the Great Kanto Earthquake of 1923 so thirsty Tokyo citizens could get some relief.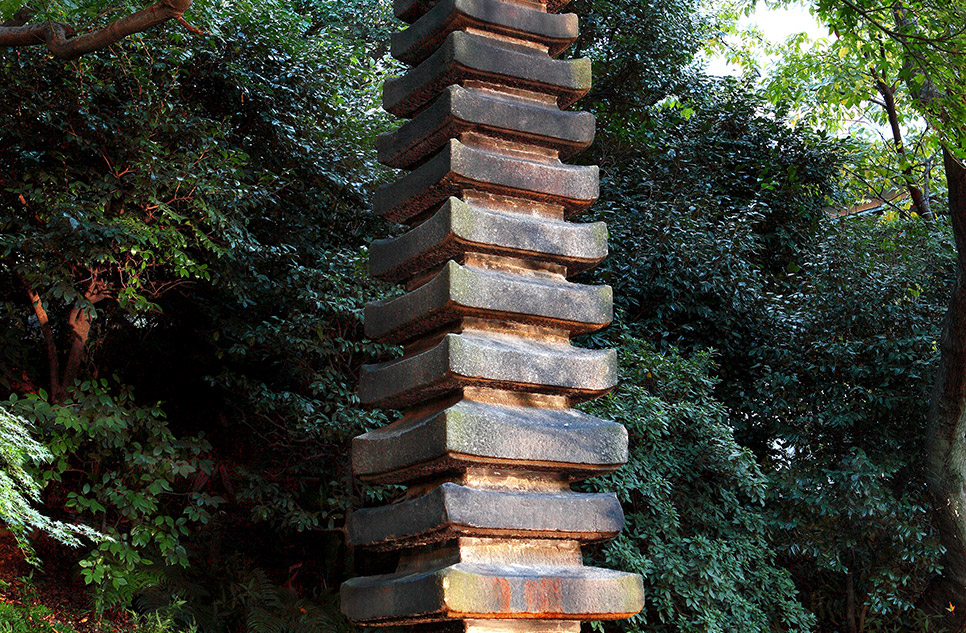 17 Thirteen-tier Monument
This large granite monument honors warrior tea master Oda Yuraku (younger brother of Oda Nobunaga, the famous 16th-century military commander). Its base is engraved with the figures of four Buddhas.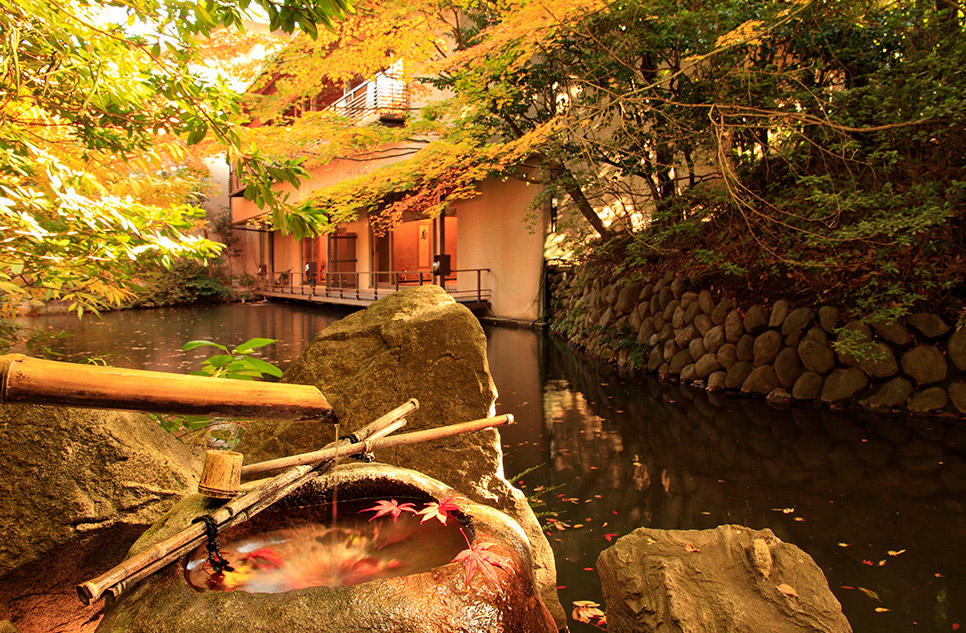 18 Unkinchi Pond
Part of the original gardens, this pond is named after traditional Japanese unkin patterns that colorfully depict cherry blossoms and autumn leaves. The numerous cherry and maple trees that grace its shores reflect beautifully on the water in spring and autumn.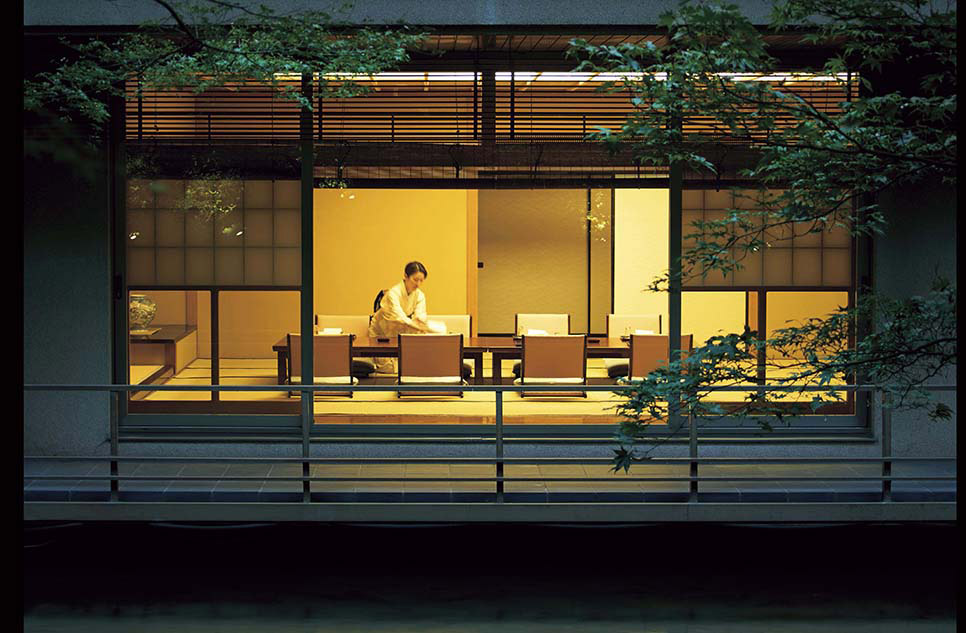 19 Ryotei Kinsui Japanese restaurant
From warm hospitality to delicious seasonal cuisine, this traditional sukiya-style restaurant in the garden overlooking Unkinchi pond offers a deeply satisfying dining experience. All rooms are private, with some available in a separate villa.
Loved by shogi and go masters
Concentration comes easy in this restaurant's quiet environment where Japan's first yearly Shogi and Go master games have been played for over a decade.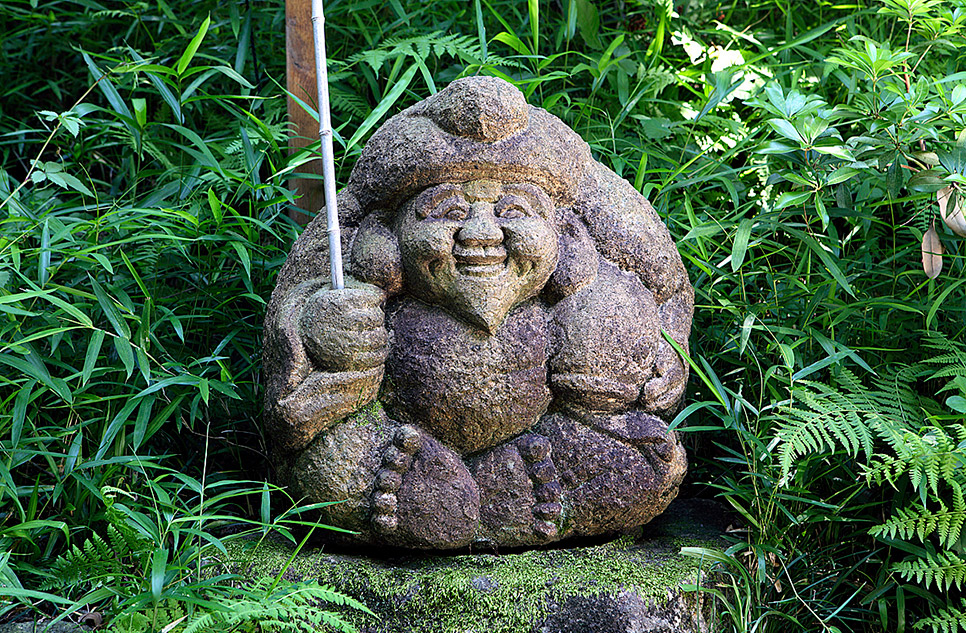 20 Ebisu
Ebisu welcomes you with a big smile. In addition to granting business prosperity and fishing success, this playful god protects those who love the sea, fishing and sailing. He's holding a fishing rod and sea bream.
21 Mokushundo ishiyaki cuisine restaurant
Nestled behind our gardens in a charming renovated Japanese house, this restaurant serves unique stone-grilled kaiseki cuisine grilled on lava stones from Mount Fuji.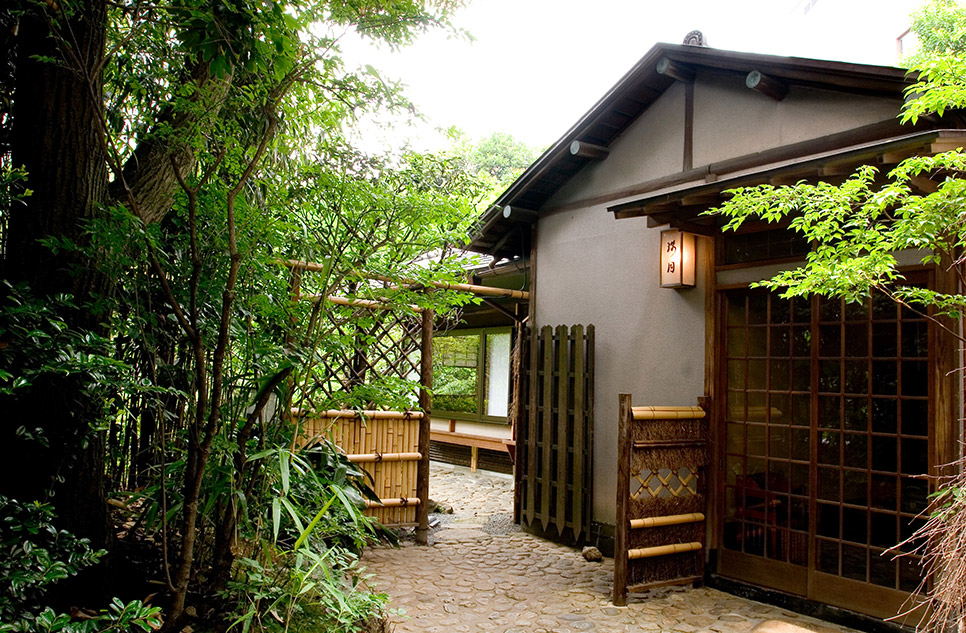 22 Historic Zangetsu teahouse
Baron Fujita relocated his Zangetsu teahouse here from a villa in Hakone. It was registered as a Tangible Cultural Property in 2004.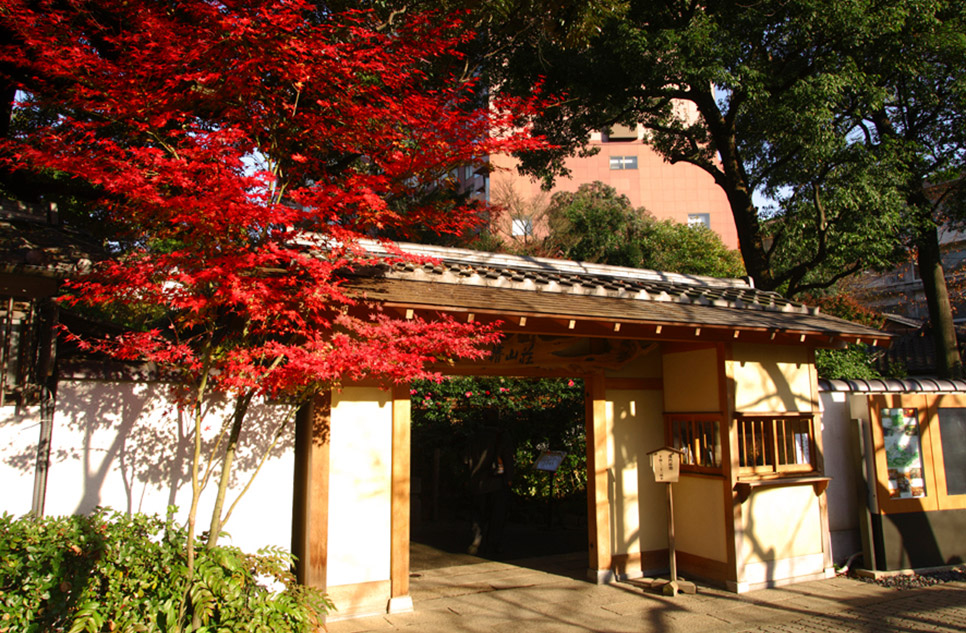 23 Kabuki-mon Gate
This quaint old entrance leading to a road along the Kanda River is normally open from 10 a.m. to 9:30 p.m., but hours may vary depending on the season. The road leads toward Tokyo Metro Edogawabashi Station in one direction and Tokyo Metro Waseda Station in the other direction.