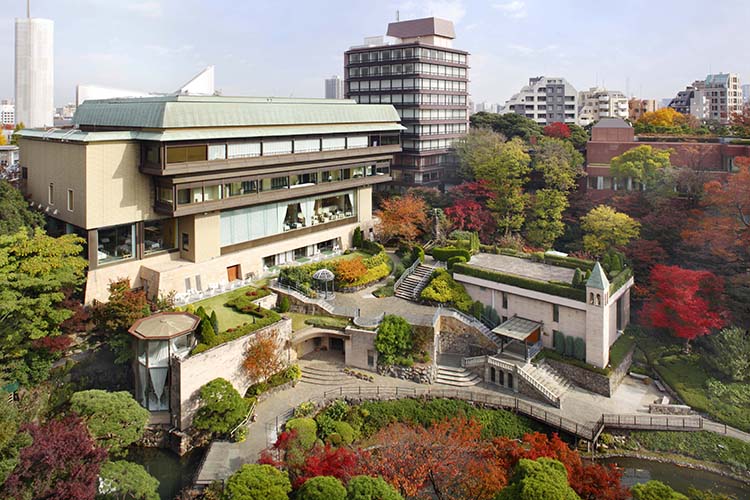 Gardens
Garden Walk 4
Banquet Building Garden Entrance ⇒ Benkei Bridge ⇒ Hotaru-zawa stream ⇒ Yusuichi Pond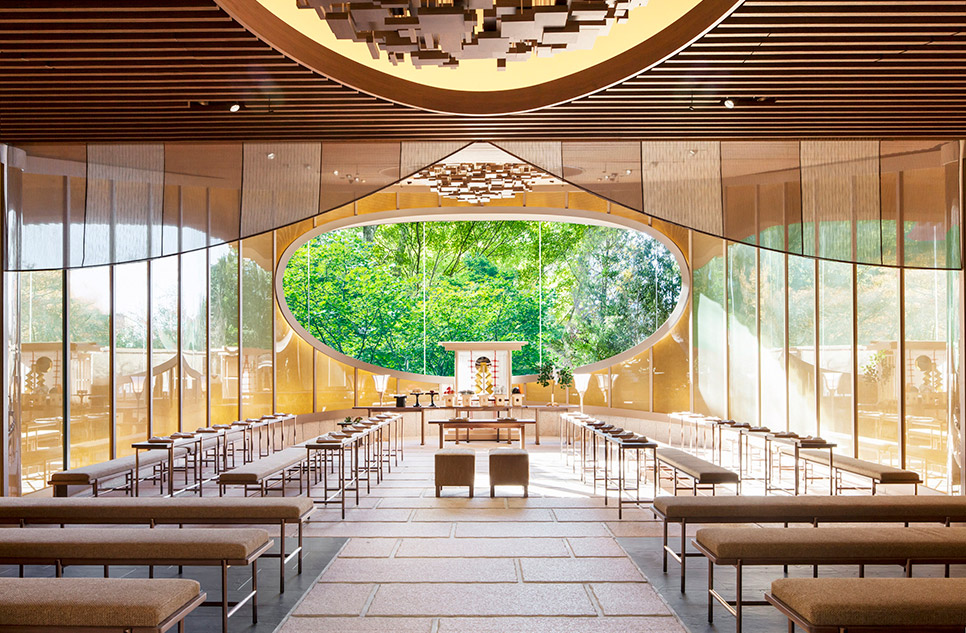 24 MORI NO MIYA garden sanctuary
Erected in 2017, this shrine is dedicated to the match-making god of Izumo Taisha Shrine. Magnificent wedding ceremonies can be held with traditional Gagaku music performances and dancing shrine maidens.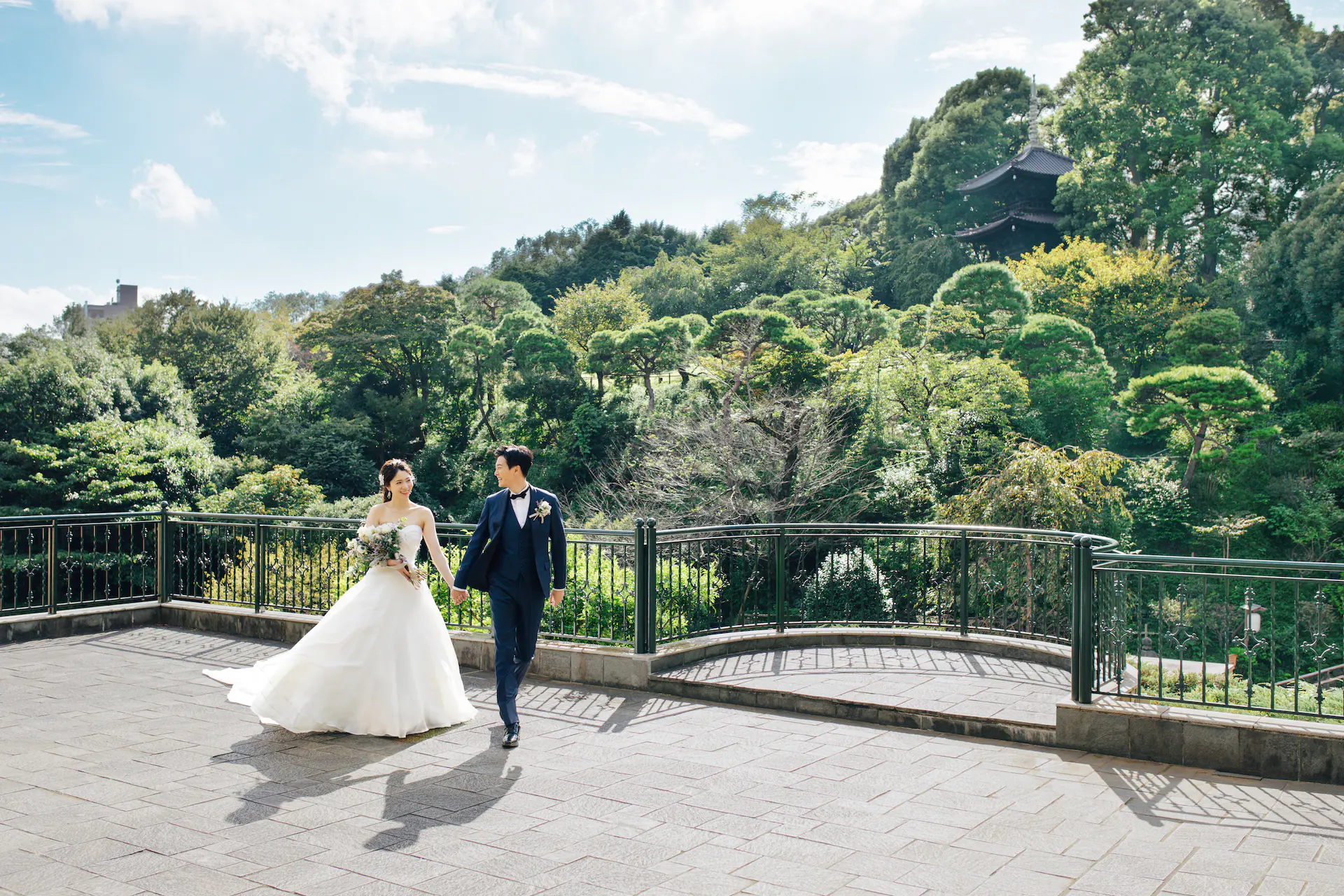 25 Sky Terrace
Located atop Chapel "Vent Vert," this large terrace is recommended for viewing the Entsukaku three-story pagoda. It also provides a panoramic view of our forested gardens and ponds that is especially gorgeous in the colorful autumn.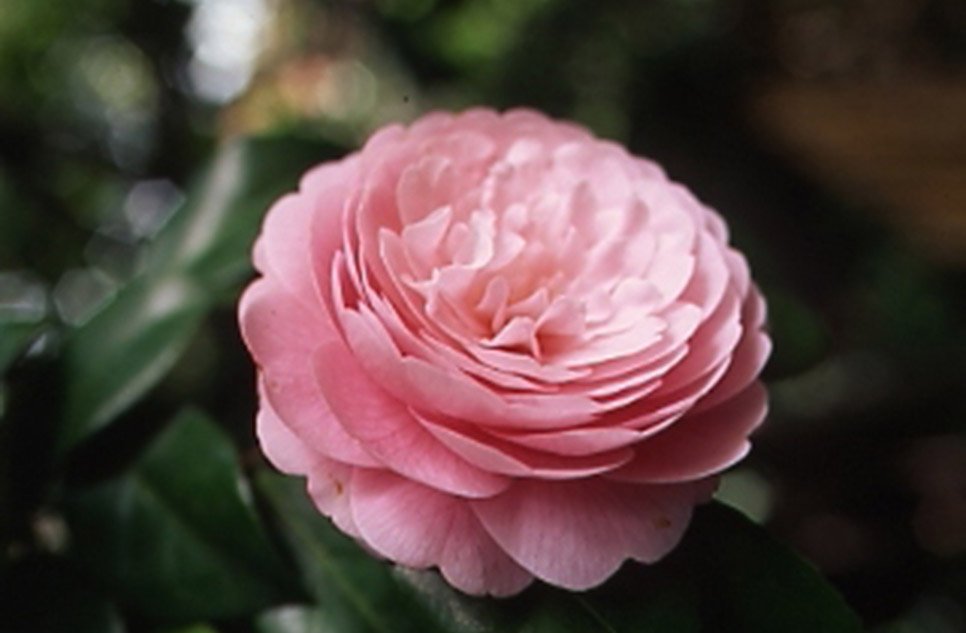 26 Otome camellia
Admire the exquisite beauty of delicate double-flowered camellias growing just above Hotaru-zawa stream.